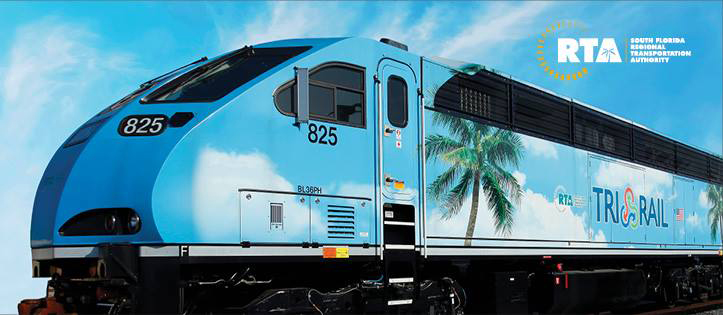 The operators of South Florida's Tri-Rail commuter train are sticking to their guns, defending their process that disqualified five of six bidders for a half-billion dollar contract, and hoping to win back angry state leaders who want to cut their state funding over the matter.
"Right now, we're moving forward. We followed a process, and we put the process in place," said C. Mikel Oglesby, deputy executive director of the South Florida Regional Transportation Authority.
That process has Gov. Rick Scott, the Florida Department of Transportation and state Sen. Jeff Brandes, chairman of the Senate Appropriations Subcommittee on Transportation, Tourism, and Economic Development, all threatening to cut Tri-Rail's money.
Their concerns are over how and why the regional transportation authority disqualified five lower bids before awarding the contract to Herzog Transit Services for $511 million for ten years.
The contract is a merged program that brings together the operations, train maintenance, track maintenance and dispatching for a commuter rail that serves 4 million people a year along a line from West Palm Beach to Miami.
The authority requested the proposals late last summer, and they were all submitted in December. Late in December the authority's procurement staff, backed by its Technical Committee, ruled that five companies ignored explicit rules and made their proposals conditional, meaning their bottom lines might not be their ultimate bottom lines.
Their proposals were tossed, even though they were for less money, as low as $396 million over ten years. The bidding process wasn't all about money; 80 percent of the competition had to do with other matters such as reliability and programmatic assurances. But no one knows how the others stacked up against Herzog on those scores because the tossed proposals were never scored.
All that is known for sure is that Herzog's bid cost the most.
Tri-Rail gets about $42 million in operating subsidies from the Florida Legislature, through the Florida Department of Transportation, and also was slated to get $156 million in infrastructure money from the state.
Now all that's at risk as the authority goes forward with what Oglesby said was the fair, appropriate and legal outcome of a bidding process in which all the bidders but one failed to follow the rules.
State officials though fear something may be amiss. In Scott's budget proposal, Tri-Rail's programmed infrastructure money was zeroed out, with a notation that Tri-Rail could get it only if it revisited the operations and maintenance contract award. Brandes was furious when the board ignored his concerns and approved the Herzog contract on Jan. 27, and threatened that money.
"We hope it doesn't come to that," Oglesby said.
The authority will get its first chance to defend itself and try to rescuer that funding Thursday morning before Brandes's committee.
"We think that once they hear from us tomorrow, they'll see that we followed the rules. I think they'll have a better understanding about what we did and why we did it," Oglesby said. "We'll make sure we're thorough and really succinct in our explanation. And it's going to really come down to, what do we do next?"
Even at $511 million, Herzog's proposal appeared reasonable, he said. That's because the authority's private, outside engineering estimate for what the services likely were worth had come to $530 million, so Herzog beat the cost estimate.
The authority also must deal with challenges from the losing companies, who deny that there was anything conditional about their proposals. Three of them went to court in January and argued that the authority's procurement staff and technical committee had misinterpreted and mischaracterized their proposals, and that the Authority had the full power to hold them to their written bottom lines, regardless of whether there were concerns about the proposals being conditional.
However, in a preliminary decision, Circuit Judge Barbara McCarthy of Broward County sided with the authority.
"A judge listened to them for four and a half hours at a hearing and found that our procurement director's determination was reasonable. She realized, yes, the proposers did condition, even though they claimed they didn't," Oglesby said. "A judge said they did. Our procurement director said they did. Our attorneys said they did. And ultimately, as we moved forward and got a majority board vote, the board agreed."
There also is the issue of the riders, Oglesby added. Herzog met all the conditions with no caveats, including addressing some additional services such as providing ground transportation to other points away from the tracks, while the authority contended some of the other proposals left that up in the air.
The new services are to be in place July 1.
Extending the process by rejecting what essentially is a qualified bid below estimates and seeking to either rebid or re-award the contract would at the least cause delays of unknown length, he added; and then Herzog would have grounds to challenge.
"You have 4 million riders scratching their heads right now, wondering what's going on, and why aren't we moving forward and doing the right thing for us," he said.