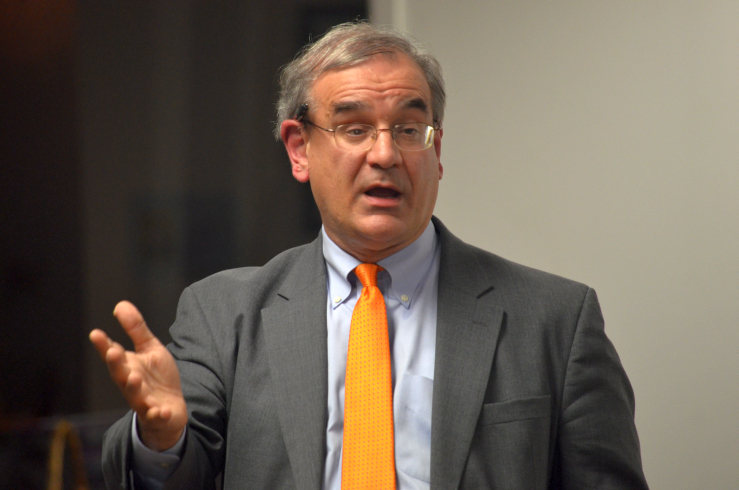 House Democratic Leader Janet Cruz said Wednesday that it was "not at all surprising" that the Center for Immigration Studies is now listed as an "active hate group" by the Southern Poverty Law Center.
Last month, five Democratic members of the House Children, Families, and Seniors Subcommittee walked out after the center's head, Mark Krikorian, was invited to speak to the committee as an expert on immigration and refugees.
At the time, committee member and Fort Lauderdale Democratic Rep. Bobby DuBose said the Krikorian's invitation was an "insult," and called Krikorian a racist and his organization a hate group.
Cruz said CIS's new designation as a hate group by SPLC vindicates the House Democrats' choice to walk out of the committee meeting.
"As House Democrats made clear at the time, Mr. Krikorian's invitation was unacceptable and a direct insult not just to the minority communities in our state, but to every Floridian who believes that all men and women are created equal," Cruz said in a press release. "House Democrats will always stand up for the basic dignity of every Floridian and we will fight back against the further mainstreaming of hate within American society."
SPLC cited the groups founder, white nationalist John Tanton, as one reason for the designation, but said that 2016 saw the group hit "a new low."
"CIS commissioned Jason Richwine, a man who's PHD dissertation endorses the idea of IQ differences between the races, to write multiple reports and blog pieces for the organization," the group said.
Earlier this year, SPLC also blasted Krikorian personally for mocking U.S. Rep. John Lewis on social media, and a comment he made in the wake of the 2010 earthquake in Haiti that the nation is "so screwed up because it wasn't colonized long enough."