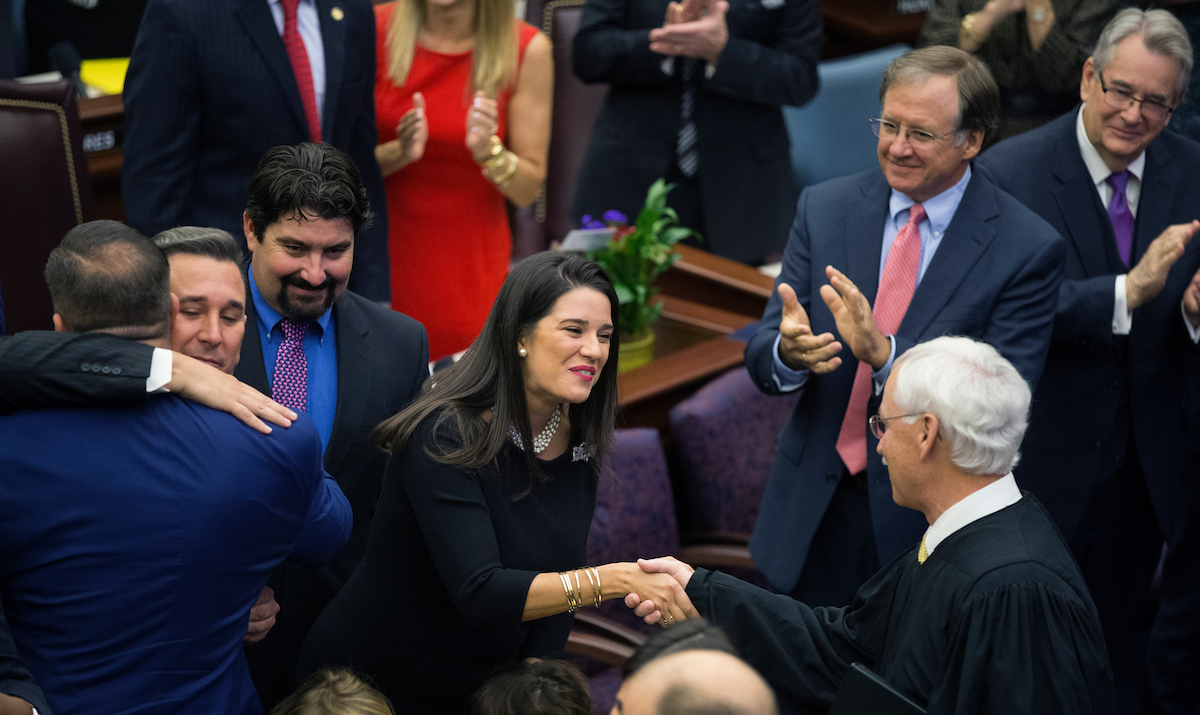 Gov. Rick Scott's proposal to cut Medicaid reimbursement payments to profitable hospitals that stint on charity care may run into trouble in the Senate.
During hearings Wednesday before the Appropriations Subcommittee on Health and Human Services, members including Chairwoman Anitere Flores raised objections.
"The governor's office has made some assumptions, based on the fact that some hospitals are very profitable, that they can afford a cut," Flores said following the meeting.
"I'm hearing very different things from our local hospitals," she said. "I think you heard from other members that they have some concerns, as well."
Scott's $83.4 billion spending plan would save $298 million "by eliminating arbitrary and inconsistent supplemental payments for hospitals that provide less charity," according to a summary available here (scroll down to page 27.)
Aides to the governor briefed committee members on his asks for the agencies for Health Care Administration and Persons with Disabilities; and the departments of Children and Families. Elder Affairs, Health, and Veterans' Affairs.
Also Wednesday, the panel began hearing from advocates seeking state support for local projects. House Speaker Richard Corcoran started insisting on full hearings for member projects in the budget this year, but Flores said the Senate began such hearings last year.
Projects presented include programs for older Floridians, veterans, people suffering drug addiction and mental problems, and children.
For example, The Arc Nature Coast sought $425,000 to replaced a 58-year-old farm house with a new center to house and serve 75 former Sunland residents from Hernando and Pasco counties; and Tallahassee's Apalachee Center sought $1 million to provide forensic mental health services people in eight counties, rather than send them to the Florida State Hospital in Chattahoochee.
Flores said the exercise was a way for programs to "make their case to the Legislature."