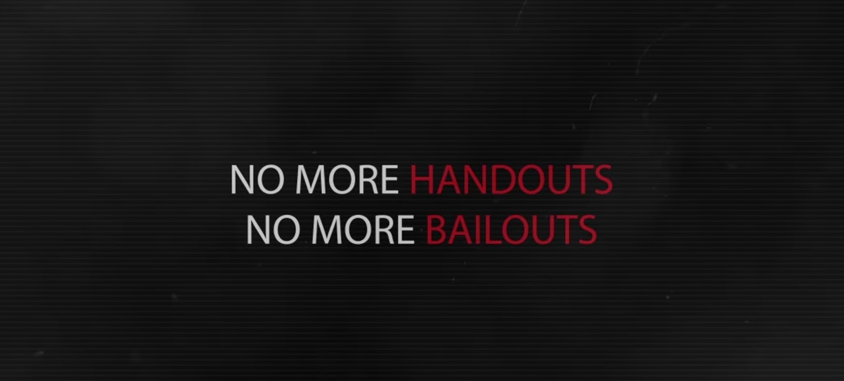 In a new three-and-a-half minute video, the Florida House of Representatives scorches the state's beleaguered public-private economic development and tourism organizations.
Phrases like "no more corruption" and "no more taking taxpayers for granted" run in between clips of what the House criticizes as failed recipients of business incentives, or what House Speaker Richard Corcoran has called "corporate welfare."
The video, officially released Thursday, starts by highlighting the Sanford Burnham debacle, in which the Orlando medical-research institute did not meet job goals despite receiving more than $350 million in incentives.
It goes on to highlight the Digital Domain failure, in which the film-effects company got $20 million in state incentive money only to file for bankruptcy in 2012, lay off 346 employees and shutter its Port St. Lucie facility.
Then it hits VISIT FLORIDA, the state's public-private tourism marketing agency, that struck a secret deal worth up to $1 million to Miami rapper Pitbull for him to promote state tourism. Corcoran sued the agency to open up the deal to public disclosure; Pitbull mooted the action by releasing his contract on social media.
The video also lambastes the high salaries, bonuses and lavish expenses ushered in by former Enterprise Florida CEO Bill Johnson, who resigned last year.
It ends with a clip of President Ronald Reagan addressing Congress in 1981:
"There are a number of subsidies to business … that I believe are unnecessary, not because the activities being subsidized aren't of value, but because the marketplace contains incentives enough to warrant continuing these activities without a government subsidy."
House spokesman Fred Piccolo said the video was produced by the House Majority Office, with the only cost being staff members' time.
Click on the image below to watch the video.