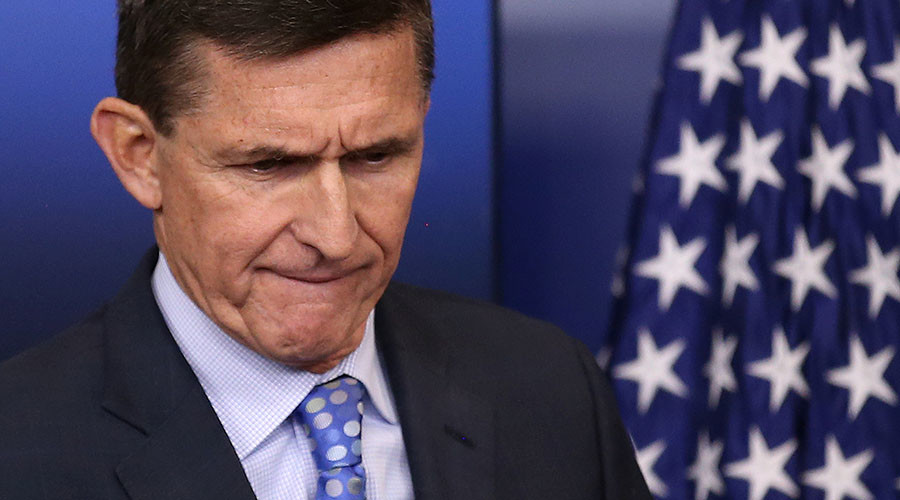 "In like Flynn" has been part of American language since the 1940s.
The San Francisco Examiner in February 1942 contained the first known use of the term when it stated: "Answer these questions correctly, and your name is Flynn, meaning you're in …"
Within a few months, the term became closely identified with movie idol Errol Flynn. Flynn had developed a reputation as a fighter, drinker and womanizer. In November 1942, Flynn was accused by two underage girls of statutory rape. Flynn was cleared of the charge in 1943 and "in like Flynn" became part of the actor's persona. The phrase has had a sexual connotation ever since.
A final variation of the origin of "in like Flynn" is tied to New York political boss Edward J. Flynn, who dominated politics in the Bronx during FDR's administration. Boss Flynn's "Democratic Party machine exercised absolute political control over the Bronx … The candidate's he backed were almost automatically in."
Whatever the origins, we may now coin a new term: "Out like Flynn." "Out like Flynn" refers to someone who supposedly has the complete support of his boss, but is quickly fired. It is also associated with a political appointee who was quickly hired and quickly fired. Mike Flynn's tenure as National Security Adviser lasted 24 days.
Although Kellyanne Conway, Donald Trump's campaign manager and now presidential adviser noted on MSNBC that Flynn "does enjoy the full confidence of President Trump, a few hours later press secretary Sean Spicer told the press that Trump was "evaluating the situation."
Within hours, Flynn submitted his letter of resignation.
At issue was whether Flynn gave Russian Ambassador Sergei Kislyak assurances that the Trump administration would reverse sanctions imposed by President Obama after the intelligence community concluded that they were involved in trying to influence the 2016 presidential election.
Flynn denied discussing sanctions with the Russian ambassador several times, including in conversations with Vice President Mike Pence. Pence went on national television and used Flynn's remarks in stating that the Trump Administration never discussed the sanction issue before assuming office.
Flynn then modified his statement to say "he had no recollection of discussing sanctions" with the Russian ambassador, but "he couldn't be certain the topic never came up."
The same day that Conway said that Flynn enjoyed "the full confidence of President Trump," Flynn submitted his resignation stating that "I inadvertently briefed the vice president-elect and others with incomplete information regarding my phone calls with the Russian Ambassador."
In announcing Flynn's resignation, press secretary Spicer noted the resignation was due to "eroding trust" between Trump and Flynn, and for misleading the president and others in the administration.
During the presidential campaign, it appeared that Trump was encouraging Russian intervention in the election. At many campaign appearances, Trump told his supporters: "Russia, if you're listening, I hope you're able to find the 30,000 emails that are missing." Foreign intervention in American elections is illegal. Trump could say he was joking, but the integrity of elections is no joking matter.
When the American intelligence community investigated the Russian involvement in the presidential election, they uniformly concluded that we are "confident that the Russian Government directed the recent compromises of emails." One of those released emails led to the resignation of Debbie Wasserman Schultz as Chair of the Democratic Party when it was clear that Schultz and the Democratic Party were favoring Hillary Clinton over Bernie Sanders in the presidential primaries.
Instead of defending the intelligence community, Trump attacked their credibility. "You ever notice anything that goes wrong, they blame Russia? Russia did it. They have no idea."
When the intelligence community stated that Russia was seeking to help Trump win the election, Trump attacked them by saying "these are the same people that said Saddam Hussein had weapons of mass destruction."
I do not know of any American political candidate, let alone the president, who has so uniformly attacked the intelligence community. I hope I never see another one engage in such undeserved attacks.
The basis of Flynn's firing is the Logan Act, passed in 1798. The law essentially says that no United States citizen can attempt to influence the conduct of a foreign government without the authorization of the United States. No one has ever been convicted of violating the law, and there has only been a single indictment.
Even though there has never been a conviction associated with the law, the Logan Act frequently pops up with respect to foreign policy. Democratic Majority Leader Jim Wright was attacked for negotiating with Cuba and Syria for the release of American prisoners. More recently, 47 Republican senators were accused by Democrats of violating the Logan Act when they sent a letter to Iran opposing President Obama's nuclear agreement with that nation. Critics of the Act contend it violates the First Amendment freedom of speech provisions.
Although Flynn is out as the head of the National Security Administration, the issue is not over. Trump will need to find a replacement for Flynn. Favorites are the Acting Director of the NSA, Lt. General Joseph Kellogg, Retired Vice Admiral Robert Harward, formerly a Navy SEAL and deputy director of CENTCOM in Tampa, and retired general David Petraeus. Petraeus had a distinguished military career and then directed the CIA before being forced to resign for sharing classified records and having an extramarital affair with his biographer.
Remaining issues include an investigation into Flynn's actions. Did Flynn act on his own or was he directed to call the Russian ambassador? If so, who directed him and did they expect Flynn to discuss sanctions? If there is an investigation, should Attorney General Jeff Sessions lead that investigation because he was the first member of the Senate to endorse Trump for president?
We are only a month into the Trump Administration and we already have a major problem in one of the most important segments of government. If this is an indication of what is to come, what can we expect in the next three years and 11 months?
___
Darryl Paulson is Emeritus Professor of Government at USF St. Petersburg.