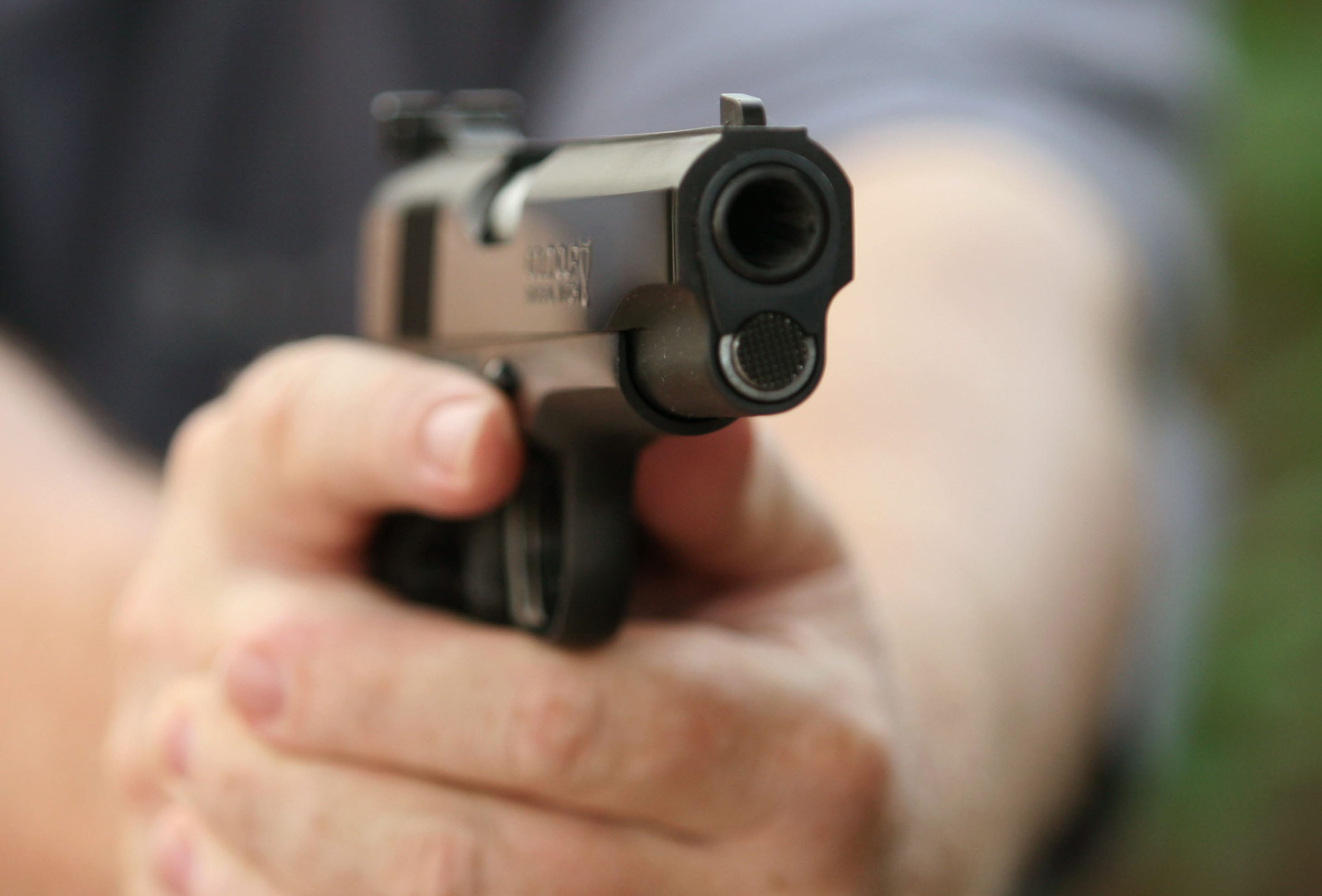 Members of the House Subcommittee on Criminal Justice passed a highly-contested bill Tuesday, potentially changing the state's "Stand Your Ground" self-defense laws.
If passed, it would place the burden of proof on the prosecution (or state) in cases of those who claim self-defense immunity in acts of violence when brought before judiciary proceedings.
HB 245 was co-sponsored by 41 legislators, led by Rep. Bobby Payne, who was present at the subcommittee.
The bill gives procedural clarification in those cases of self-defense by shifting the language in the original 2005 law from an affirmative defense to an automatic defense, Payne said.
"The state's attorney office would have to prove beyond a reasonable doubt that they can prosecute this case in a pretrial hearing," Payne added. "Then, if they do have enough proof, they would move to a jury trial."

Several members of the committee expressed concern about aspects of the bill, notably over scenarios in which only two people were present in the situation, where no one else was a witness and in cases of domestic violence.
Reps. Sharon Pritchett and Ramon Alexander both expressed trepidation as to whether or not the bill – in addition to the original 2005 law – would be used to disguise or deflect guilt, or would be used frivolously by those charged with domestic violence.
Advocates of the bill said it was about improving the due process in legal actions, something that had been lost through the years as the courts primarily viewed defendants as guilty until proven innocent, rather than the other way around.
"I think this bill places that burden of proof back on the government where it's supposed to be," Rep. Gayle Harrell said at the meeting. "I think we need to remind the courts of that."
Greg Newburn, state policy director for the Florida chapter of Families Against Mandatory Minimums, asked committee members to put aside their personal feelings about 'Stand Your Ground' and to think of today's discussion as getting language into the law that should have been there in the first place.
"Even if you think 'Stand Your Ground' is not a good law, this is still a good bill here," Newburn told the committee. "This is not the vehicle here today to oppose 'Stand Your Ground.' This is about fixing and protecting peoples' fundamental constitutional rights. That's what this bill is about. If you support those things, you should support this bill."
For those who can't afford tens to hundreds of thousands of dollars in attorney fees in what can often be a lengthy legal process, the current Stand Your Ground law – without the amendment – gives an advantage to defendants who are wealthy, represented by lawyers pro bono, or in contingency cases.
Detractors of the bill said the amendment would backlog the court dockets, prosecutor caseloads and keep law enforcement in court, rather than out doing their jobs on the street.
Phil Archer, the elected state attorney for the 18th Judicial District, spoke to committee members on behalf of the Florida Prosecuting Attorneys Association.
Archer said precedent had always dictated a defendant prove beyond the preponderance of doubt their innocence, but it has never been up to the prosecution to bear the sole responsibility of proof.
"That's never been done before in this state," Archer said. "It's never been done anywhere in this country. … And it's not a high standard. It's going to be used every single time by defendants."
He also said the fiscal impact of the bill could instantly raise expenditures by as much as $8 million across the state, citing an average of $1,000 prosecuting each case, with 104,000 currently active cases.
Nevertheless, after a spirited debate on the pros and cons of the bill, the bill passed.