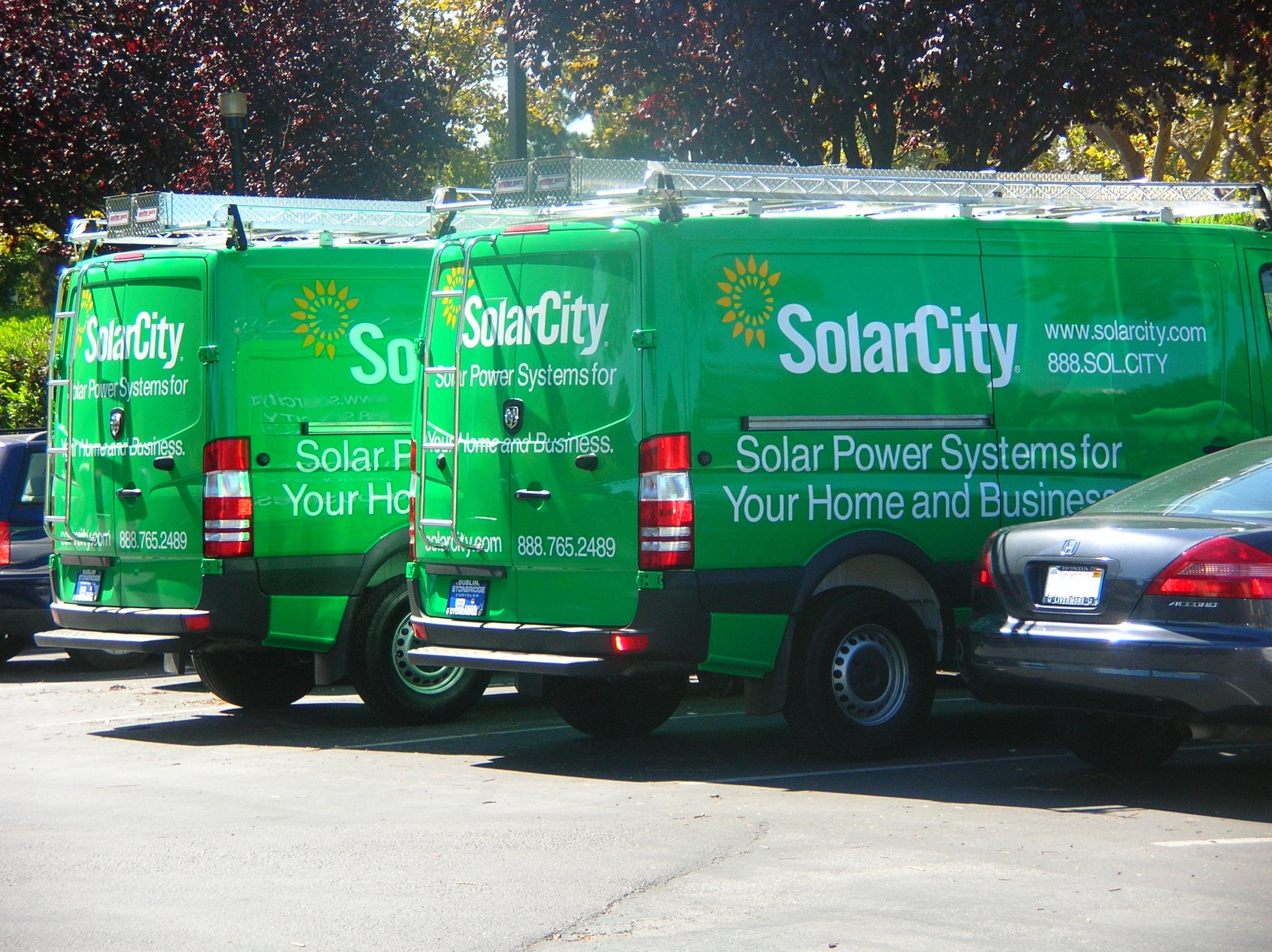 A familiar narrative in the debate over solar energy in Florida follows a "David and Goliath" theme.
Cast as Goliath are the state's largest utilities; playing David are "little guy" rooftop solar companies trying to make it in the utility's shadow.
However, a recent New York Times article rejects that account, exposing some of the "diminutive" players in Florida's solar industry for what they really are – billion-dollar, for-profit corporations which engage in highly questionable business practices to lure consumers.
In one case, these practices echo big bank mortgages from a decade ago, methods which led to the financial crisis and Great Recession of 2008.
SolarCity, the nation's leading installer of rooftop solar panels – and a favorite in the renewable energy sector – promotes itself to investors with a single idea; a 20-year lease for those signing up for its solar panels.
Reporters Danielle Ivory and Diane Cardwell found dozens of homeowners who, over the last three years, entered such long-term solar panel agreements shortly before (and sometimes after) defaulting on mortgages. More than a dozen homeowners were already in default, or with other liens on the property, by the time SolarCity submitted paperwork to the government.
The situation got to the point where Mohammed Ahmed Gangat, an attorney for SolarCity, had to file documents and a New York State court asking for an extension after the company was, as the Times reports, "inundated with hundreds of lawsuits in New York, and thousands across the country, all of which have named SolarCity as a defendant in a residential foreclosure action."
Later, a statement from SolarCity representatives clarified Gangat's statement, saying that there were only 139 cases out of "more than 305,000 installed customers."
Either way, the figures pose a problem: If the attorney (who SolarCity pointed out was not an employee) cited incorrect figures in his filing, he would be subject to ethical disciplinary action. On the other hand, if the number of cases is indeed "in the thousands," Ivory and Cardwell suggest SolarCity – now owned by automaker Tesla – could face a "threat to its financial performance that it has not disclosed to the government and investors."
To consumers, the basic premise of SolarCity is simple, install solar panels and save on electric bills.
The company offers to pick up installation costs, an average of $25,000 to $30,000, and charge customers a flat rate for electricity produced by the panels, usually at rates 10 to 15 percent below that of utilities.
Customer gets cheaper power, SolarCity gets regular monthly payments.
But in the past few years, SolarCity lowered its requirements for entry into the program – using a 650 FICO score cutoff, considered by many to be only "fair" credit. But that credit score is assessed months before solar panels are installed, and can fluctuate considerably based upon financial situations.
As Rod Griffin, director of public education at credit reporting agency Experian, told the Times: "For a consumer with a sub-700 score, it's likely that there are already some indicators of risk there, but not a severe one to that particular lender, I guess, at that point."
Relying on a single credit score – one that could change for the worse at almost any time – calls into question SolarCity's business practices, especially considering the expensive hardware that will be sitting on foreclosed homes, which could number in the hundreds (or even thousands).
Adding to the confusion are courts that will have a difficult time determining the true ownership of installed solar panels.
Of course, SolarCity is not the only solar company facing these problems, but it is one of the largest.
"SolarCity needs to contest every foreclosure to have any realistic chance of getting either paid for or the return of their solar panels," Connecticut attorney Christopher McCormick said. After a decade representing banks, McCormick now works with homeowners facing foreclosure.
"Those panels are pretty valuable," he told the Times. "It makes sense that the company would not want to lose them."
A massive corporation, mired in potentially thousands of foreclosure suits, is certainly not the image groups like the Southern Alliance for Clean Energy want to promote in its effort to expand solar power throughout Florida.