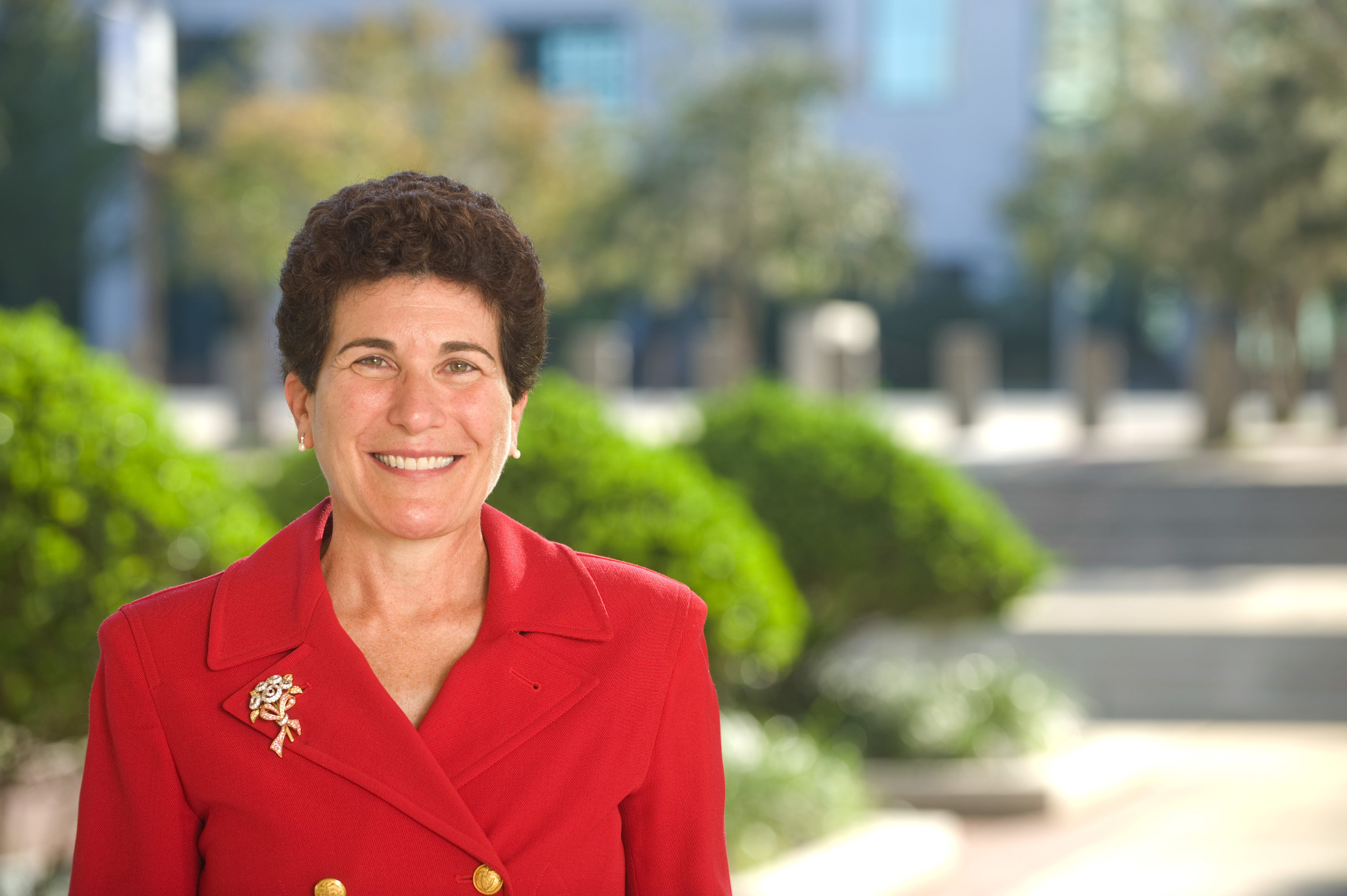 Sen. Kevin Rader is asking Gov. Rick Scott to investigate whether Tallahassee lobbyist Lisa Miller posed as a "concerned citizen" to mislead participants in a conference call with a company that rates Florida insurers.
"I know you understand that matters such as these must be completely in the sunshine and all principals must play by the rules. This is crucial to the integrity and transparency of the insurance market," Rader wrote in a letter to Scott dated Thursday.
"The citizens of our state have had a difficult time with their insurance matters over the last decade and they deserve to have a full accounting of this incident. We are talking about peoples' homes, and it is absolutely critical to get to the bottom of this. Insurers and their rating companies must play by the rules and not orchestrate false or misleading presentations with impersonations of 'concerned citizens' intended to deceive government officials and the public."
In an interview with Florida Politics on Feb. 16, Miller denied posing as someone named Mary Beth Wilson to praise Ohio-based Demotech Inc. during the call on Feb. 10.
"No," Miller said when asked whether she had done it. "I did not make that call."
"Let me assure you that if this occurred, no one at Demotech coordinated it or scripted it," Demotech president Joe Petrelli said by email that day.
"Demotech, its officers, employees or representatives never have, and on my watch, never will, ask anyone, paid lobbyist, consumer or client, to pretend to be someone or something  they are not," Petrelli said in a follow-up email Friday. " This is true in general and is also specific to the recent teleconferences."
In his letter to Scott, Rader — a Democrat from Boca Raton who sits on the Government Oversight and Accountability Committee — called the possibility "troubling." Legislative staff and other government officials participated in the call, he said.
He asked the governor to investigate whether the company or Miller "violated Florida's lobbying statutes or other statutes regarding misleading acts or statements to members of the legislative and executive branches, including having the Florida Department of Law Enforcement and/or inspector general investigate this matter."
Demotech held the call to explain a change in its rating system and discuss the downgrade of some Florida insurance companies.
Jeff Grady, president and CEO of the Florida Association of Insurance Agents, first reported on his blog (password protected) that "most industry professionals" believed the caller was Miller, of Lisa Miller & Associates.
He did not name her, but posted a link to her lobbyist registration page, which identifies her as representing Demotech, among other clients.
Grady said he'd known Miller for 15 years and recognized her voice, as did other participants.
Rader asked Scott to look into whether anyone on the call purported to be Wilson; whether Demotech and Petrelli or any of Miller's other clients directed her to do it; and how a "concerned citizen" would come by the call-in number, date, and time of the call.
He suggested investigating whether any other participants could identify the caller, whether any government staff were misled, and whether Florida laws or rules had been violated.
"If necessary, based on the outcome of that investigation, action or response by Demotech or its lobbyist may be warranted," Rader wrote. "Or, in lieu of an investigation, please provide a written response as to why one is not required in this case."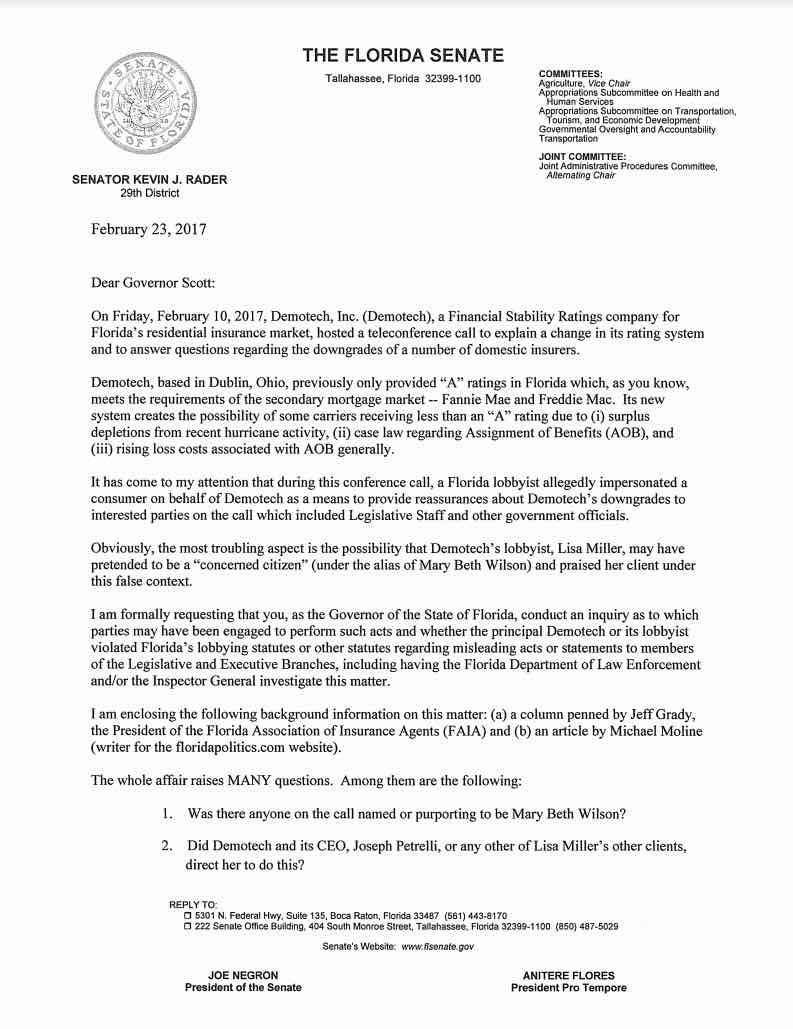 —