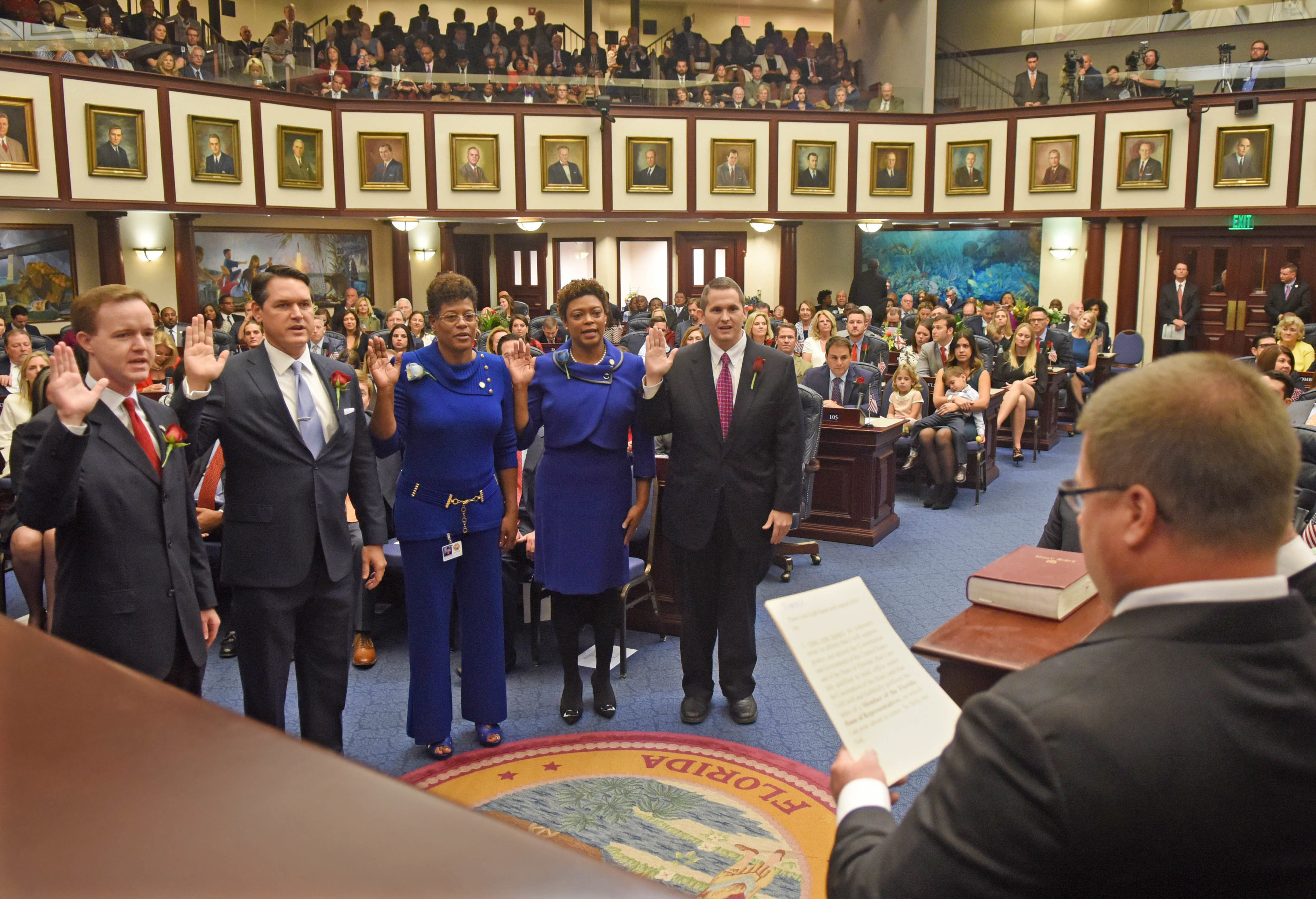 It's show and prove time for the Duval County Legislative Delegation.
The whispers inside the St. James Building (Jacksonville's city hall) are full of doubt and disbelief.
Some are saying they lack experience – and they do. Five of the six House members are rookies.
That's going to make it difficult to score appropriations victories.
Some are saying the members' committee assignments are backbench.
That likewise is problematic.
What is clear though: for Duval County, this will be a session of not-so-great expectations.
After last year's session, Jacksonville Mayor Lenny Curry was able to trumpet a variety of wins, from appropriations asks to the pension tax referendum getting through (sponsored in the legislature, notably, by outsiders), as "what winning looks like."
This time around?
It's going to be more like playing for a tie.
A symptom of the diminished expectations emerged as early as last year's meeting of the Duval County Legislative Delegation.
Curry said he needed $50 million of state money to tear down the Hart Bridge offramps into the sports complex area and route traffic onto Bay Street, creating a flow toward the stadium, amphitheater, and other amenities in the area and soon to be there.
Curry got crickets.
Privately, delegation members groused that the ask was too much, with too little detail, and too little advance work.
Soon thereafter, the Curry administration signaled a strategic retreat.
They decided, as per the Florida Times Union, that pursuing state matching funds for septic tank removal – to go along with a shared $30M commitment between the city and JEA over 5 years – would be more "prudent."
Curry noted last week that he'd been "working with our delegation on priorities I've laid out. One of the big ones is septic tank removal. The city's looking for a match – a big match. That is an issue that's environmental … that will help us honor promises that were made pre-Consolidation."
"I'm working with the delegation toward the priorities that I have, and I think we'll work very successfully," Curry said.
Recently, FDOT authorized a $250,000 allocation for a study of the issues on the bridge, though with a tightening state budget, it may be twilight for such ambitious infrastructural asks.
Delegation chair Jay Fant is provisionally optimistic, telling this reporter that even though the folks in the delegation didn't have a lot of tenure, they knew how to get things done.
That may be the case.
But they clearly need to prove that to the mayor's office, as the big ask of the session – the Hart Bridge ramps – was squashed before it even began.
For his part, Fant tells us that he would have been "happy to carry the bill," but that the mayor's office "backed off" because the concept "needed some validation" and wasn't just a "request and get."
Fant asserts that the bill may be more salable in committees with more data behind it.