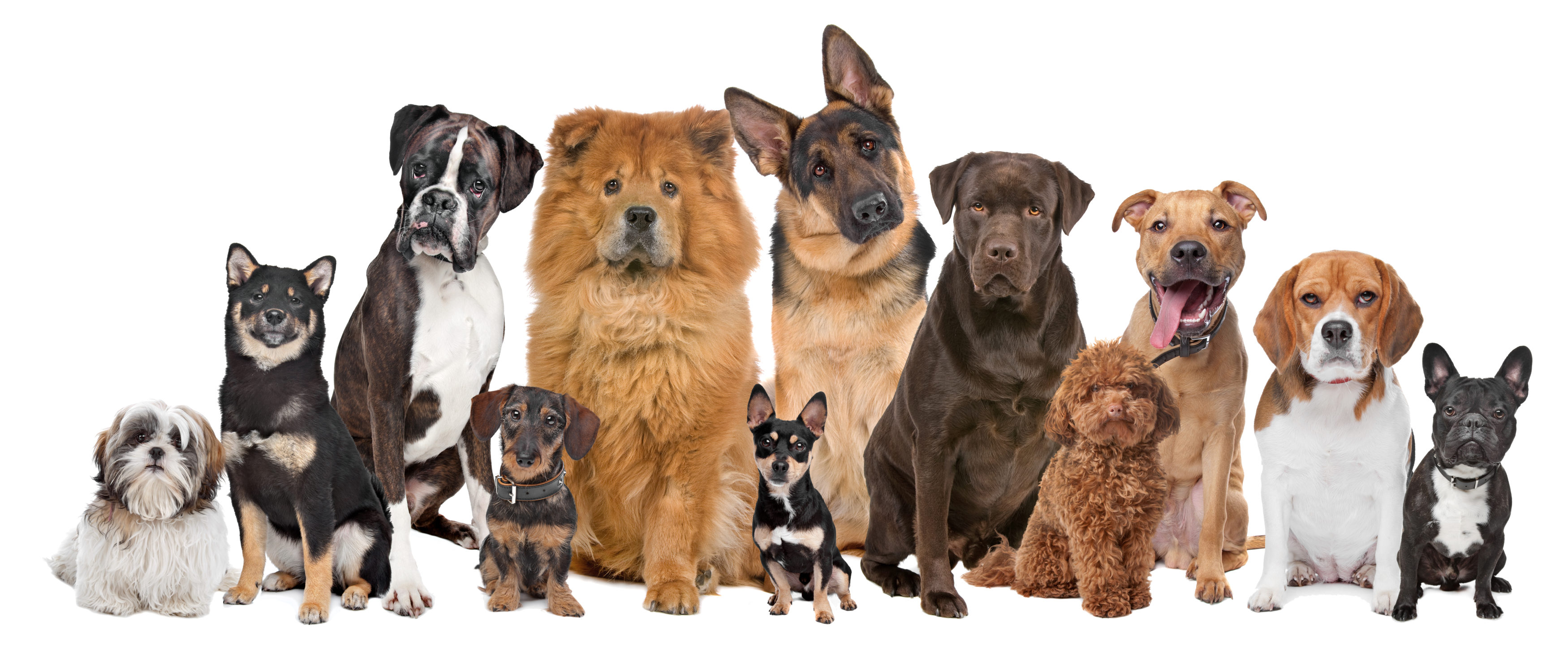 If passing one ordinance isn't enough to curb the sale of puppy mill dogs, try passing two. That's how they roll in Delray Beach.
Several years ago, leaders of Delray Beach got serious about cracking down on the sale of dogs bred in out-of-state puppy mills. In 2016, the City Commission passed an ordinance curtailing the retail sale of dogs and cats. In doing so, the city government found that once you stick your left foot into a situation, it's pretty hard to pull it back out again.
"When the government tries to intervene in the market, it just forces them to keep intervening because they create a response in the market where people try to get around the restriction," said Adrian Moore, vice president of policy for the Reason Foundation. He explained that the series of ordinances Delray Beach has crafted are a classic example of why market interventions fail.
But one Delray Beach business, Waggs to Riches, found a way to continue selling puppies despite the ban. Owner Kim Curler changed her business model to sell rescue dogs through adoption events. Now the Delray Beach City Commission is back targeting the situation with a new ordinance.
In February, city commissioners discussed a new ordinance banning small pet stores from hosting more than four rescue adoptions per year. Further, the ordinance would ban them from hosting adoptions from a rescue affiliated with the store. Under the new rules, small pet stores would need to apply for a permit to host four adoptions, and large pet stores are exempted.
The ordinance appears to affect one business: Curler's.
"Generally, and in Florida, it is unconstitutional to pass a law directed at [a] particular individual," Jan Jacobowitz, director of the Professional Responsibility and Ethics Program at the University of Miami School of Law, told Watchdog in an email.
A law, she added, might be prompted by certain events, such as accidents associated with texting and driving, but not necessarily targeted at a particular individual.
"Specific inquiry is necessary to determine the motivation for the passing of the law and whether it is for the 'greater good' or directed at a specific individual," Jacobowitz said.
In Delray Beach, it appears to be both.
"They did it specifically to curtail Kim from Waggs to Riches — that's why they passed the ordinance. It wasn't to hurt us as rescues," said Sandra Dezelan, founder of Dezzy's Second Chance Rescue.
Dezelan said that after the city banned the retail sale of cats and dogs, Waggs to Riches created a rescue organization, which was used to sell animals out of the same storefront.
"She [Curler] opened up Rosie's Rescue so she could keep selling her puppy mill dogs," Dezelan said. Dezelan's organization partners with pet store giant PetSmart, so the City Commission's adoption restrictions won't affect her dogs. Businesses with a 5,000-square-foot space or larger — roughly the size of an NBA basketball court — are explicitly exempted.
As written, the ordinance will not limit the ability of big-box chains like PetSmart and Pet Supplies Plus to host adoptions. Pet Supplies Plus tells potential franchisees that the average store size is 8,000 to 10,000 square feet. Nationwide, PetSmart and Pet Supplies Plus account for over a quarter of all industry retail sales.
"Florida has 53 local ordinances, a quarter of all the ones in the nation, but no state law regulating retail sale of dogs," John Goodwin, senior director of the Humane Society's Stop Puppy Mills campaign, said. He said that while retail sale restrictions are common, adoption restrictions, like those in Delray Beach, are not.
"I do think that [city commissioners'] concerns were warranted, because I know the specific business that prompted their concern," Goodwin said, adding that he had seen evidence for the claims that Waggs to Riches was selling dogs purchased from breeders who had been cited for poor conditions.
Curler did not respond to Watchdog's requests for comment.
However, she previously told WPTV that the breeders she worked with were licensed and regulated, and that the older retail ban ordinance would not have any effect on the puppy mill industry.
Delray Beach Mayor Cary Glickstein told Watchdog the city is just trying to do its part to promote adopting dogs from rescue agencies over purchasing them in stores.
"By getting rid of the retail sale of the dogs, that's all that a city like ours can do to cut off the lifeblood of these puppy mills," Glickstein said. "We have reason to believe that the local store here was getting dogs from breeders that had been cited in the past."
He added that the newest ordinance only affects Waggs to Riches because other small stores in the area discontinued the sale of dogs and cats a while back.
But the puppies for sale aren't coming from Delray Beach, or even from Florida.  They're coming from out of state.
"The Midwest, really Missouri, is the heart of the puppy mill industry, [and] neighboring states as well. It does extend up into Ohio and Pennsylvania as well," Goodwin said.
He added that new licensing requirements from the U.S. Department of Agriculture and retail bans across the nation are having an effect on poor breeding practices in the puppy mill industry. "All this still misses flea markets, road signs, [when you] run ads on Craigslist and meet at the Burger King parking lot," he said.
Glickstein says there is nothing the city can do about the business of puppy mills since they are primarily out of state. "We're doing our part by eliminating the retail sale, which at least personally seems like an archaic way of dealing with such a thing."
It's also not necessarily effective.
In the case of Waggs to Riches, they didn't stop selling dogs, they just moved all of the animals to their Boca Raton location.
"If they can't define the puppy-raising practices that they don't like in a precise enough way, then that's a different problem," said Adrian Moore, vice president of policy at Reason Foundation, a free-markets think tank.
"Their role is to deal with things that happen in the city. Trying to change the national market through a city restriction is stupid. It doesn't work anywhere," he said, adding that similar efforts to ban cigarettes and alcohol likewise get circumvented.
According to Moore, these types of rules could have the unintended consequences of prohibiting other small businesses from entering the market.
"The city is basically getting into these very arbitrary restrictions that don't have anything to do with puppy mills because they're trying to stop something they don't like," he said. "Legislating bodies are supposed to craft rules that everybody operates under. They're not just supposed to pick people they don't like."
Glickstein suggested that this was something that could change.
"Ordinances that we craft are living, breathing things. As the contexts change, proactive local governments should be looking to amend and revise to reflect good policy and changing context," the mayor said.
"If we find that we are discouraging bona fide legitimate rescue operations with that size limitation, then that is something we would revisit."
A bill in the Florida Legislature could strip municipalities of authority to pass local business restrictions, putting the decision making into the hands of state lawmakers.
Whether done at the state or city level, Moore says trying to affect a national market by limiting local access to a desired good is fruitless. "If people want it, they go get it somewhere else. They're wasting their time doing something that is neither productive nor legal."
___
Erin Clark is a reporter for Florida Watchdog. Contact her at [email protected] and follow her on Twitter @EClark_gnu.