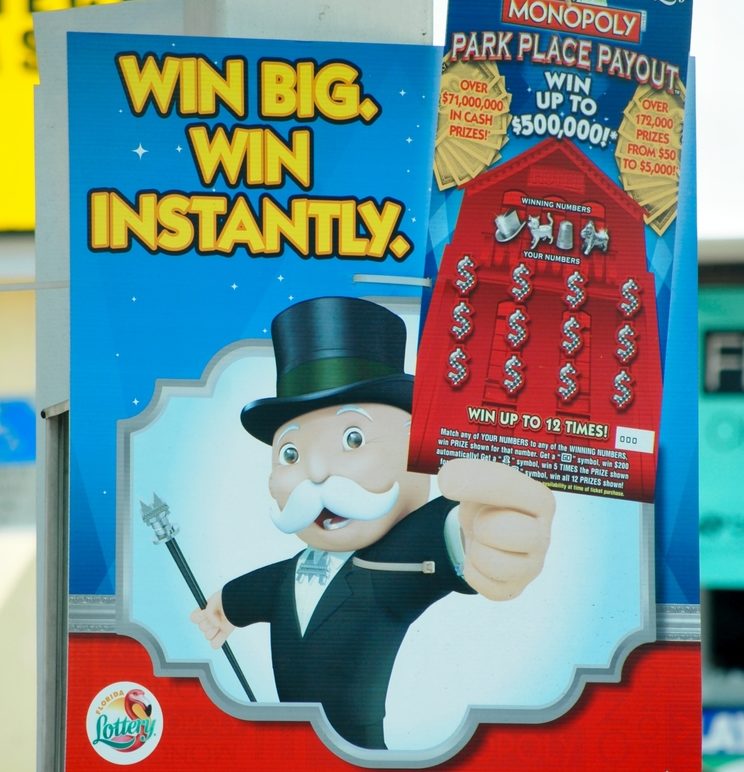 A multiple-year, $700 million contract for new Florida Lottery equipment is "a complete departure from the way we've operated for many years," a House budget analyst testified Monday.
Bruce Topp, budget chief for the Government Operation and Technology Appropriations Subcommittee, was on the stand for the non-jury trial between the Lottery and House Speaker Richard Corcoran over the contract, made final last year.
Corcoran says the Lottery can't sign "a contract that spends beyond existing budget limitations." The Lottery's outside counsel counters that the Legislature cannot "micromanage individual contracts."
Topp told House general counsel Adam Tanenbaum that when he looked over the deal after it was done, he quickly figured it would cost the agency roughly $47.5 million to fund each year.
That's more than the Lottery's current appropriation for $34.6 million yearly under the previous equipment contract, he added.
"The quick determination … was that they did not have enough to pay for their contract … That really caught our eye," Topp said.
With Lottery sales continually increasing, the agency pulled out the stops on a big deal to get new retailer terminals, in-store signage, self-service lottery vending machines, self-service ticket checkers and an upgraded communications network.
For example, the new agreement jumps the number of leased "full-service vending machines" from 500 to 5,000.
Lottery proceeds benefit the state's Educational Enhancement Trust Fund, which helps pay for public education. The Lottery surpassed $6.2 billion in sales during 2016, it said.
The contract, with International Game Technology (IGT), is for an initial 10-year period, and the Lottery already exercised the first of its three available 3-year renewal options.
In cross-examination, Lottery attorney Barry Richard suggested a fail-safe was built in, that "if the Legislature doesn't appropriate the funds, the vendor is entitled to nothing."
But that would lead to a situation in which the agency could be seen as breaking the contract, Topp said, and doing so is a "substantial change in policy."
Richard also noted that the Legislature has at least five times in the past given the Lottery extra money when it needed to buy more tickets from another vendor after increased sales.
Earlier, JoAnne Leznoff, staff director of the House Appropriations Committee, testified that "multi-year contracts are the norm in state government," but they must be "within the mission of the agency."
Lawmakers often amend budgets mid-year for "unforeseen circumstances," but agencies can't cut deals by "assum(ing) an increase in their appropriation," she said. 
Richard was expected to call his witnesses after a midday lunch break. Both sides said they expected to wrap up the case on Monday. It's not clear whether Leon County Circuit Judge Karen Gievers will rule from the bench by the end of the day.