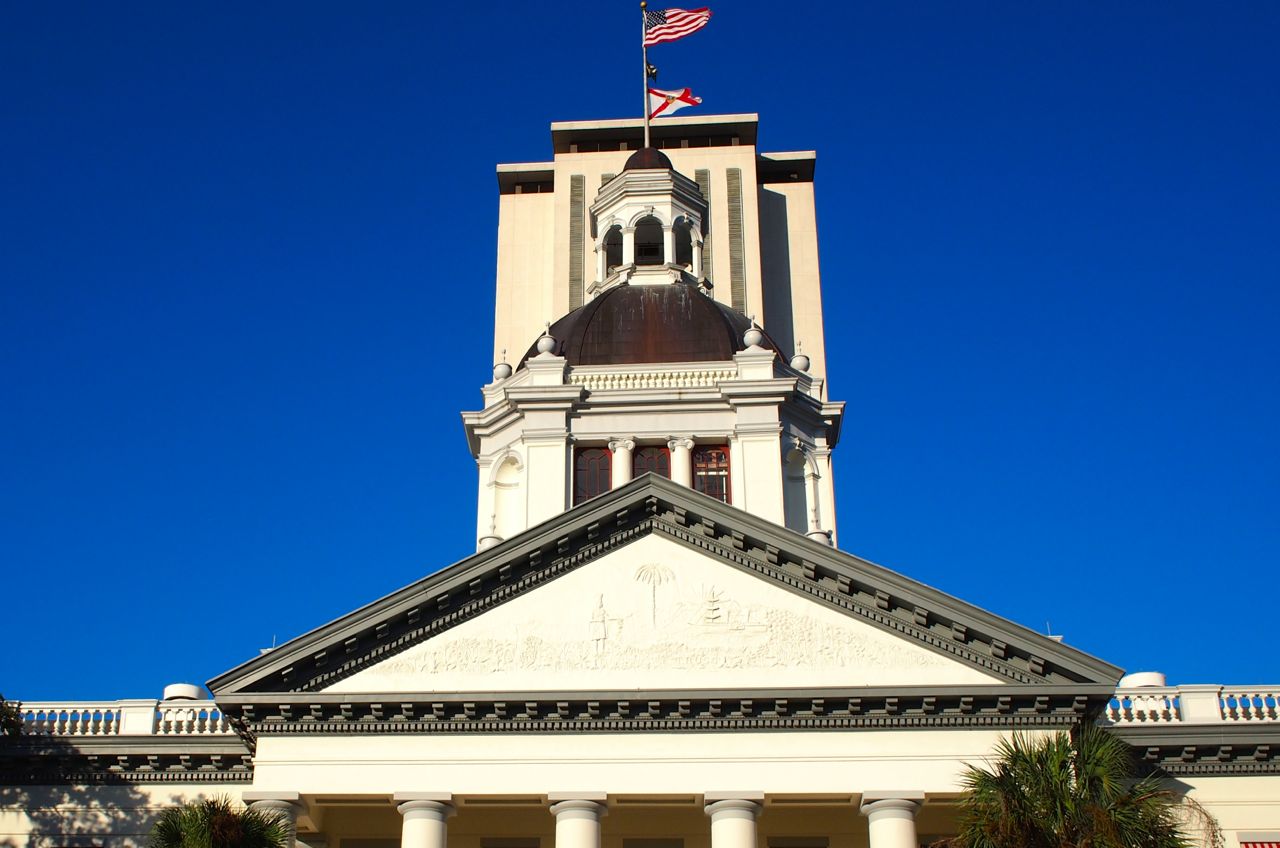 The 2017 Legislative Session kicked off Tuesday with Gov. Rick Scott's penultimate "State of the State" address, and speeches from Senate President Joe Negron and House Speaker Richard Corcoran.
—
"This session represents Florida's best chance yet for solving an ongoing environmental catastrophe that affects millions of Floridians.
For nearly 20 years, scientists have agreed that a southern reservoir will reduce harmful discharges from Lake Okeechobee to our coastal waterways, rehydrate America's Everglades and Florida Bay, and help meet the growing water needs of 8 million Floridians in the years ahead.
Senate President Joe Negron, Senator Rob Bradley and Representative Thad Altman are to be congratulated for their leadership. We look forward to working with them, along with House Speaker Richard Corcoran and Governor Rick Scott. We are hopeful that this critical water infrastructure project becomes a reality." – Everglades Foundation CEO Eric Eikenberg
—
 "AIF congratulates Governor Rick Scott on all of his accomplishments outlined in his State of the State address today, and supports his business-friendly agenda for the coming year.
Since the day the Governor took office, he has promised Floridians that he would grow our job base, cut our taxes and create an environment where new businesses want to locate, stay and contribute to our economy.  Our Governor has done just that for our Florida families.
This legislative session, AIF and our members stand with Governor Scott in ensuring Florida job creators are excelling and Florida families are benefitting from a pro-business environment in their home state.  AIF congratulates Governor Scott and the Florida Legislature on making Florida one of the best places to do business in the United States." — AIF President & CEO Tom Feeney
—
"After 20 years of Republican state government control, it's clearer now more than ever that the status quo is not working for the people of Florida. 44 percent of households across the state struggle to make ends meet; our infrastructure is ill-equipped to meet the demands of our ever-growing population; the income gap is among the widest in the country; and the state's pre-K program is shamefully underfunded by $400 million.
And yet in the latest display of misplaced Tallahassee priorities, Gov. Scott heralds more corporate tax breaks as the path forward at the expense of small businesses and communities across the state. Lawmakers must stop rewarding their special interest campaign contributors and instead focus on the real issues that impact everyday Floridians' lives.
When lawmakers fund public education, our children will be better prepared to join the workforce. When we put more money in Floridians' pockets, they will spend it at small businesses in their communities, helping boost our economy. When we maintain safe highways and roads, Florida will be that much more productive and economically competitive.
These times require smarter and wiser use of taxpayer dollars as a means to create an environment for good-paying jobs in every corner of the Sunshine State. This is not about hard choices, but a matter of priorities."  — FloridaStrong Executive Director Charly Norton.
—
"We appreciate Governor Scott's passion for job creation, common sense regulatory reform and tax cuts. There is no question that Governor Scott and the Florida legislature have helped Florida endure the recent recession, and through their effective leadership the state of our state is strong. But make no mistake, the positive strides and gains we've made together are not because of top down big-government programs. Because Florida entrepreneurs are the best investors of their dollars, they are thriving in the low tax, low regulatory environment which are among the most critical reasons millions of Americans from across the country have migrated to the Sunshine State."
Americans for Prosperity-Florida and the over 180,000 individuals that have taken action with us to hold their elected official accountable call on Governor Scott and the Florida legislature to continue focusing on the key steps that make our state the best place to live, raise a family, and start a business. We've laid out a series of priority bills that if enacted can assist in fast-tracking the opportunity of success for all Floridians, by focusing on free-market policies that level the playing field."
We hope the legislature forgoes the call by Governor Scott to maintain a rigged system by keeping the quasi-state agency, Enterprise Florida in existence. Lawmakers have an opportunity to cut wasteful spending and end corporate welfare by passing HB 7005."
The other critical needs of this state must be balanced and met. We call on the legislature to focus on common sense free-market health care reforms to expand access for patients to receive the best care available. We also hope this is the year that School Choice policies receive the most favorable advancements to empower our children and their families to receive the best education." – AFP-FL State Director Chris Hudson
—
"The Florida League of Cities has profound concerns about Senate Bill 569. This legislation will strip away local authority in favor of private utility companies, giving Big Telecom a massive corporate handout by granting them virtually unlimited access to use resources within public rights of way.  
"We look forward to continuing to work with Senator Hutson and other interested parties to prevent the harm this bill would inflict on the ability of local communities to shape the character of their own hometown." — Florida League of Cities President and Boca Raton Mayor Susan Haynie
—
"It's well established that the best decisions for the future of a community are made by leaders within that community. Senate Bill 596 disregards that proven fact, ignoring the views of local decision-makers and instead handing authority to giant telecommunications corporations.
"While Florida's mayors embrace innovation and new technological advancements, this legislation threatens our ability to help shape the look and feel of our hometown communities and gives private corporations unfettered access to public rights of way. This would be a terrible mistake, and we strongly oppose Senate Bill 596." — Palm Shores Mayor Carol McCormack, President of the Florida League of Mayor