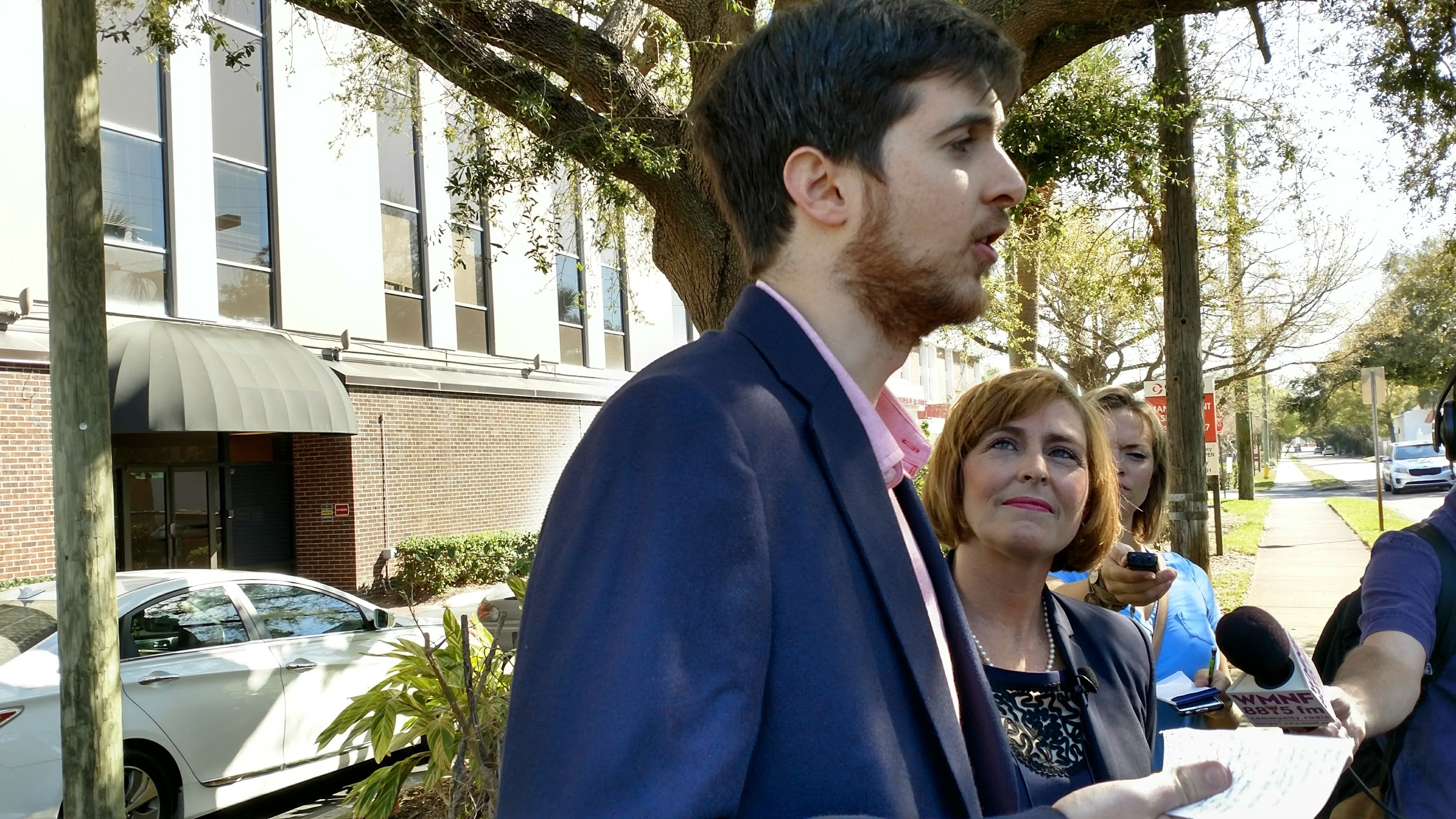 Congresswoman Kathy Castor has always been an unflagging champion of the Affordable Care Act, so you could bet she would have a harsh reaction to the plan unveiled by House Republican leaders on Monday night.
"It's pretty horrendous," the Tampa Democrat told a group of reporters gathered in front of a medical building Tuesday morning on West Swann Avenue in South Tampa.
Castor said Floridians arguably have the most to lose under the GOP proposal. More than 1.7 million Floridians signed up for ACA plans on Healthcare.gov in 2016, the most of any state. They would automatically lose coverage when the exchanges are eliminated.
Although Florida Gov. Rick Scott did not allow for Medicaid expansion which could have brought on at least 750,000 more Floridians to the ACA, there are groups of Floridians — children, the disabled, people with Alzheimer's and others — whose coverage is funded by Medicaid. The GOP House plan calls for a change Medicaid funding which would have it distributed by a per-person allotment to the states.
"If they devastate Medicaid, they will harm families across the state," Castor warned.
Approximately 85 percent of those on the ACA receive some government subsidy to pay for their coverage. Under the House GOP plan, that subsidy would go away, to replaced by a tax credit that would start at $2,000 annually for those under 30 years of age, and max out at $4,000 for seniors.
"Instead of going to the doctor's office, they want to ask working families across America to go to the accountant's office for care," Castor remarked, adding that such credits won't be available until after a citizen gets their income tax refund, which could be a full year or longer from when they would have to pay for a medical procedure.
Higher-income Americans could pay fewer taxes and get more tax benefits with the new plan, according to an analysis from CNN/Money. The legislation would eliminate two taxes that Obamacare levied on the wealthy to help pay for the law. Nearly everyone in the top one percent who earn more than $774,000 a year, would enjoy a hefty tax cut, averaging $33,000, according to the nonpartisan Tax Policy Center. Those in the top 0.1 percent would get an average tax cut of about $197,000.
"It's a reverse Robin Hood," the Congresswoman quipped. "It's a steal from the poor to give to the rich, and even (a) steal from working families," adding, "to give huge tax cuts for the wealthiest among us and withdraw coverage to so many more of our neighbors? I don't understand that."
As she has done in previous news conferences focused on maintaining the ACA, Castor featured a Tampa citizen who testified on behalf of the current health care system. Joe Nammour, 36, is a small-business man who was diagnosed with Multiple Sclerosis five years ago, where he said that he was denied access to coverage because it's a disease that is very expensive to treat. He praised the ACA for not discriminating against people like him who have a pre-existing condition.
Republicans are touting that the most popular provisions of the ACA, including not discriminating against pre-existing conditions, are maintained in their proposal. Like Obamacare, it requires insurers cover these people and prevents carriers from charging them more because of their health.
However, the GOP plan would lift the requirement that insurers cover a certain share of the cost of getting care. This change would allow carriers to offer a wider selection of policies, including more with higher deductibles and copays. That could make it harder to find plans with low deductibles that the sick often want.
Castor is the Vice Ranking Member of the House Energy & Commerce Committee, which will be voting on the new bill on Wednesday. That's despite the fact that the Congressional Budget Office (CBO) has yet to score this repeal bill, which would determine what it would cost and how many people would remain uninsured. She disputed a reporter's question that the Democrats pushed the ACA through Congress without anyone reading the bill.
"The difference is, before we went to a committee markup, we had had months and months of hearings and heard from experts and folks from all across the spectrum, and many academics and crafted that bill," she said, calling that notion "a canard."