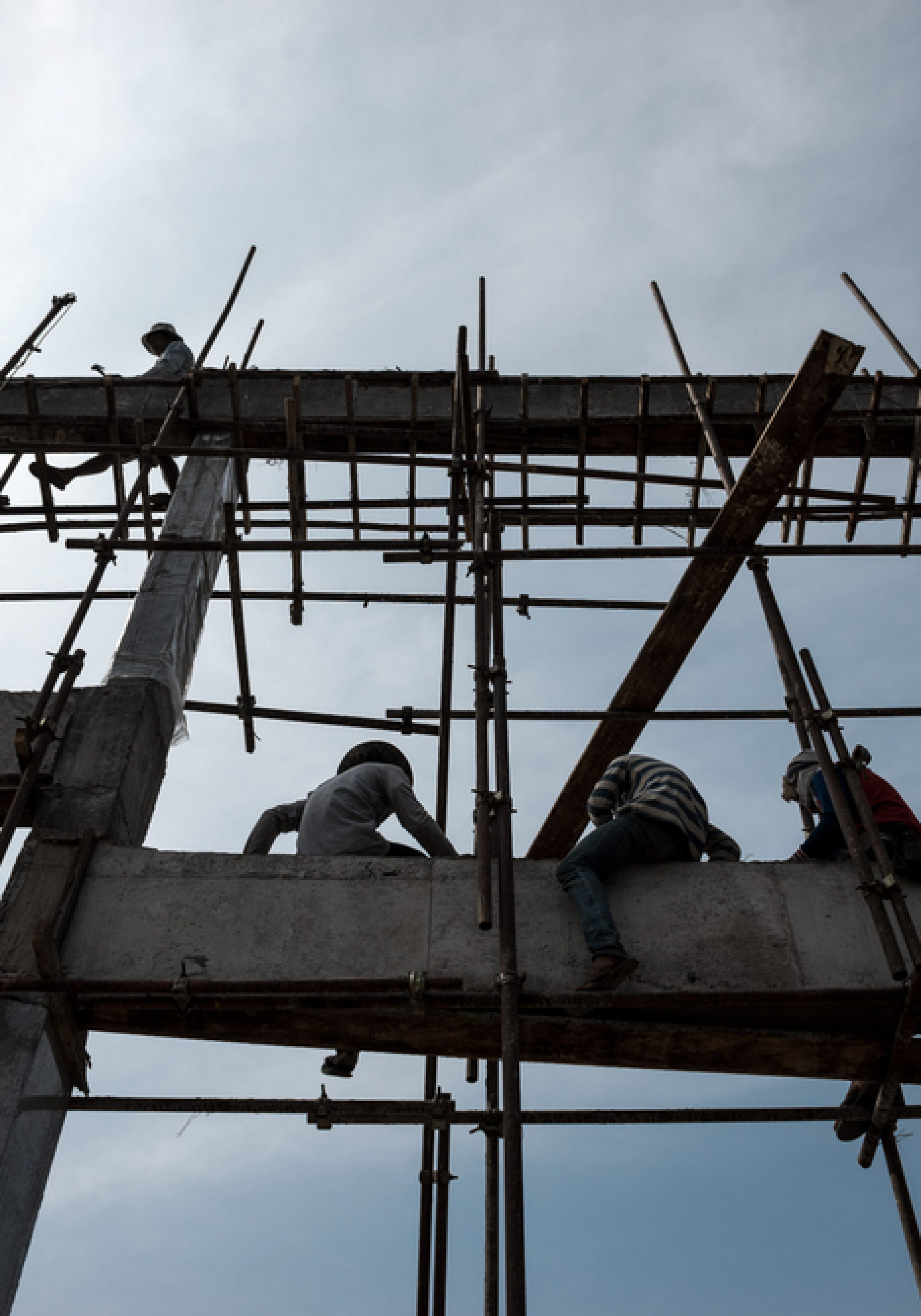 The House Insurance & Banking Subcommittee opened hearings on a 28-page draft bill on workers's compensation reform Tuesday, as Chairman Danny Burgess urged members and interest groups to "conduct ourselves in good faith — that we not plant our flags on one side or the other and be absolutely inflexible."
Burgess said the draft represents a "fair, comprehensive approach to fixing this problem." He also conceded: "It's by no means perfect."
"The draft bill achieves four overarching goals," Burgess said.
"We have addressed and implemented case law by the Supreme Court. We have increased opportunities for competition. We are offering measured changes based on workers' compensation cost drivers. And we are looking to protect the injured workers' personal information through a separate (bill)."
Burgess did not say when the committee would vote — or even when a formal bill would be filed. He left plenty of room for changes based on testimony offered by the 18 people who filed speaker cards for the nearly three-hour meeting.

The draft represents a response to Florida Supreme Court rulings striking down limits on attorney fees and permanet disability benefits enacted in 2003, he said. Workers' attorneys would remain subject to the existing fee cap, linking the award to the benefit earned. But judges could depart from the caps if justified by the length or difficulty of the case.
The maximum hourly fee possible would be $250.
The House draft bill would extend temporary total disability benefits from the existing 104 weeks to 260, plus another 26 weeks if the workers has not been declared at maximum medical improvement.
Language in separate Senate legislation would convert Florida to a "loss cost" state, allowing carriers to compete against each other on premium rates. The House bill would continue to let the National Council on Compensation Insurance, or NCCI, propose rates on behalf of most Florida carriers, but carriers could depart from that rate by no more than 5 percent.
Details of SB 1582 here.
The House bill seeks to discourage attorneys from getting involved in claims by denying them payment before a formal petition for benefits is filed. They would have to provide detailed information about their bills.
It would attack rising medical costs by shifting hospitals and ambulatory surgical centers from a reimbursement system based upon a percentage of their usual and customary expenses to one based on the Medicare  prospective paying system.
Earlier Tuesday, 27 business and insurance organizations said in a letter to Burgess that the House bill would make it too easy for workers' attorneys to escape the fee schedule, and that the $250 per hour rate for which they'd be eligible under those circumstances would encourage them to drag out claims.
That rate would float with any increases in average state wages.
The letter complains that carriers and employers would be required to report what they spend to defend against claims, but not workers.
"It is unclear why the Office of the Judges of Compensation Claims would need this information as to employers but not claimants. Indeed, it would appear to give claimants an unfair window into defense tactics," the letter says.
Similar complaints emerged during the testimony.
Samantha Padgett, of the Florida Retail Federation, endorsed a proposal by Associated Industries of Florida to adopt "a pure system of claimant-paid fees" — rather than allow them to recover litigation expenses from employers and carriers.
That system prevails in 31 states plus the District of Columbia, she said.
Burgess said he'd considered that idea, but worried that a 1973 Florida legal precedent "kind of, we felt, tied our hands."
"What they said was that the Legislature is without power to abolish such a right (to carrier-paid fees) without providing a reasonable alternative" under the workers' compensation "grand bargain," he said — that workers give up their right to sue in return for a guarantee of care and lost wages.
Medical services providers took exception to the reimbursement formula, saying that Medicare serves an elderly population much different than the younger people involved in workplace accidents, and could force orthopedic surgeons and ambulatory care centers out of the workers' compensation market.
David Ashburn of the Florida Hospitals Association said it would abdicate fee-setting to the federal government.
Richard Chait, an attorney who was involved in the two main Supreme Court cases at issue, said the real problem is Florida's "antiquated, cartelesque" rate-making process. He urged the Senate approach — adopting loss cost.
Speaking of the grand bargain, Rich Templin of the Florida AFL-CIO said the system now has become "quite brutal for injured workers and their families." He denounced the 2003 law that restricted benefits to workers, including loss of the right to choose a doctor and retraining for work comparable to what they did before their injuries.