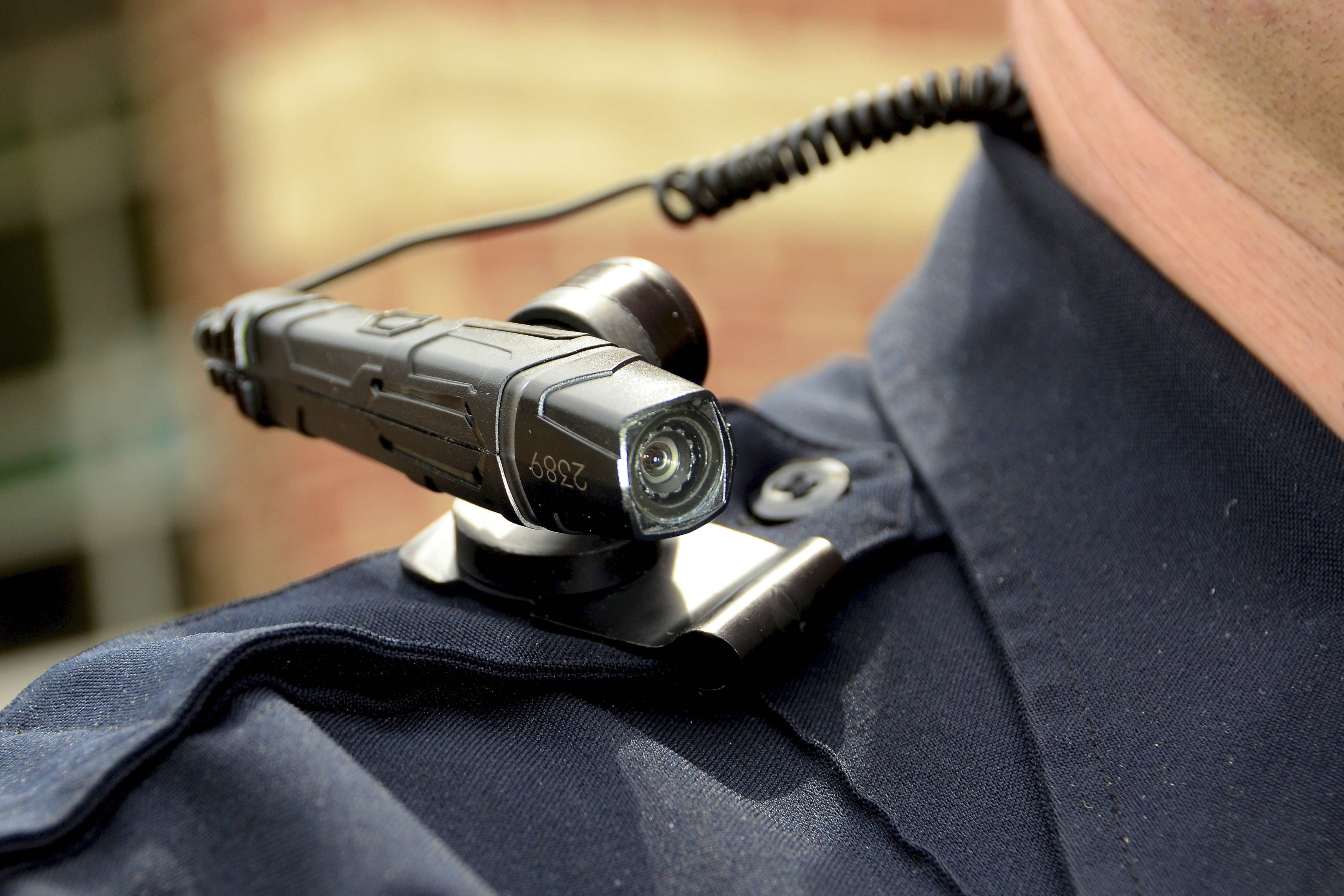 Cameras will be on soon. And in Jacksonville, the police say they're ready for their close up. However, at a no-holds-barred town hall on Tuesday night, they might have found the lighting to be a bit harsh.
As the Jacksonville Sheriff's Office prepares to implement a pilot program of body cameras for officers, the JSO kicked off the first of six town halls on the subject Tuesday evening at Edward Waters College — with a crowd that demanded answers to questions that went far beyond body cameras, to the relationship of law enforcement to the community itself.
The program is still in an exploratory phase, despite $2.7 million being allocated last week to the JSO to prepare its outmoded mainframes to store the data from cameras.
By early June, the JSO will begin a 90-day try out of equipment from TASER, Motorola, and V-View. However, the JSO is still considering other vendors, which are actively soliciting the department's business.
"So many camera vendors … I lost count," said Tony Davis, the director of police services. "We're still talking to vendors … I talk to three a day. We're going to continue to talk to vendors until we get it right.
Technology is improving on cameras, which is a concern — especially since the estimated startup costs are $3-$5 million, Davis said, with data storage and personnel costs recurring.
Five years of storage would be 1.7 petabytes — each petabyte is a million gigabytes.
With storage for murder cases required for 50 years after the incident, the storage costs will always be an issue, Davis said.
Additionally, there is an active PERC complaint from the Fraternal Order of Police. The police union maintains that body cameras should be subject to collective bargaining; the sheriff's office disagrees.
The JSO is willing to go to court to protect what it sees as a management prerogative, Davis said.
Local politicians, including Council members John Crescimbeni and Katrina Brown, former Congressional candidate Glo Smith, and recent State House candidate Terrance Freeman, were on hand for the discussion, along with activists such as Ben Frazier and Diallo-Sekou who pushed for body cameras to become a reality years ago.
Policy, as of yet, has not been finalized after a year of work — yet the JSO has looked at policies from 70 jurisdictions and the Department of Justice, Davis said, calling the current scenario a "blank canvas."
"You've got to have a policy. Some agencies tried to implement a program without a policy … some agencies had poorly-written policies. They failed. They didn't have time to do due diligence," Davis said.
The major issues to work out include privacy and the amount of officer discretion relative to camera activation. The expectation from the official side is that cameras eventually will be considered to be part of the officer's uniform — a position supported of late by Sheriff Mike Williams, albeit not during the 2015 campaign, when he said that "there are just too many issues related to body cameras for JSO officers at this time."
As Davis worked through his PowerPoint, audience members grew restless, especially relative to citizen review of the material.
Davis noted that citizens would be able to view some body camera footage pending a public records request, unless there was a privacy issue.
"Some cases won't be released right away," Davis said.
A recurrent question: whether or not officers would be allowed to review body camera footage.
The process, Davis said, is still in flux in Jacksonville for review and discipline both.
"I'm not sure which direction we're going to go right now," Davis added.
The discussion broke down around half an hour in, when Davis, an African-American, was upbraided for showing a video of a suspect in a sample body camera video who was African-American.
"You continue to perpetuate a stereotype that all of the criminals and all of the crime committed in the city is black," said activist Denise Hunt.
"Where is Sheriff Williams? Is that not a good question," Hunt added.
Many of the questions during the two hour program revolved around the issue of historic grievances between the African-American community and the Jacksonville Sheriff's Office.
Cameras, said Davis, will help to resolve such issues.
But what was clear Tuesday: such resolution, and the building of trust, will take time.
"The issue isn't about body cameras. The issue is about trust," said Ben Frazier of the SCLC. "How can we trust a sheriff who has the first of his town hall meetings about body cameras and doesn't show up?"
And perhaps cameras alone won't do the job: a recurrent desire of activists, a citizens' review board, was mentioned repeatedly on Tuesday night.
A CRB is, of course, a dealbreaker for the local Fraternal Order of Police.