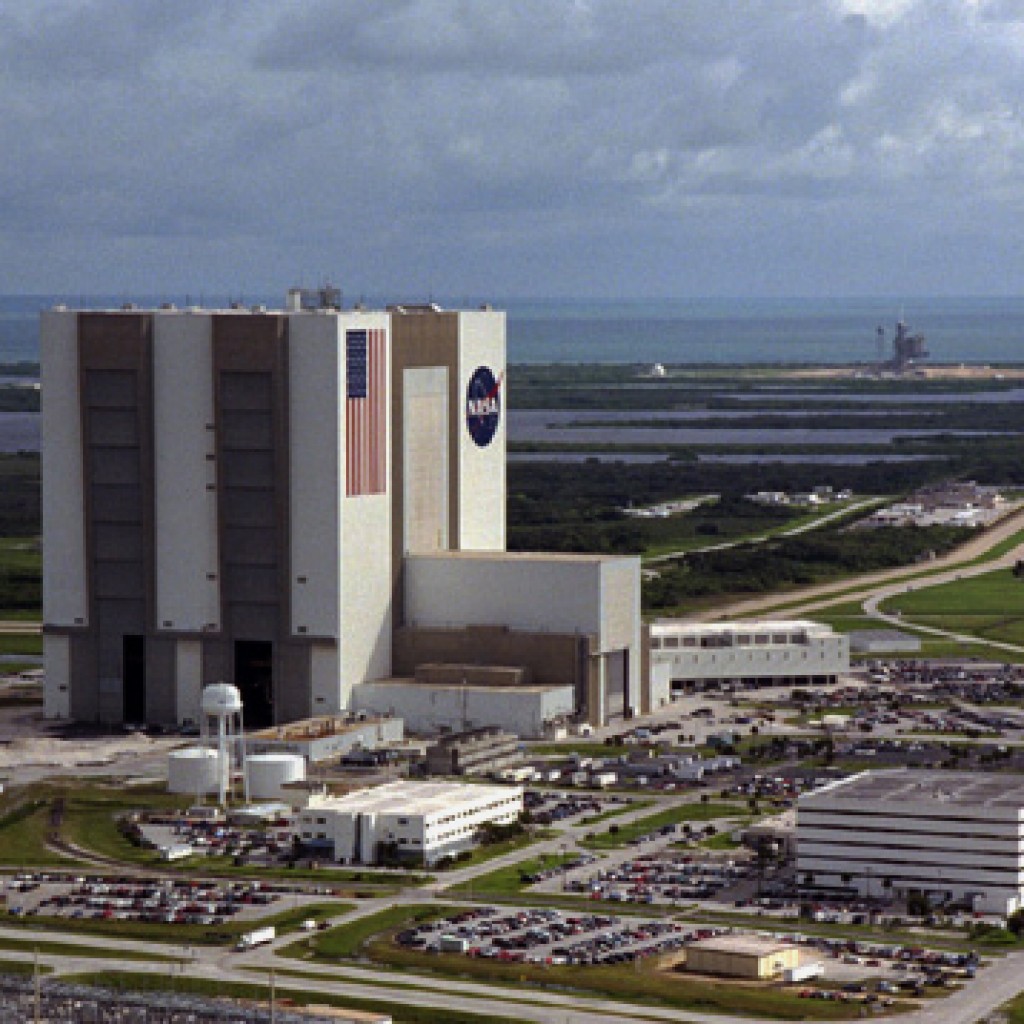 President Donald Trump will get his first chance to signal his vision for space now that both houses of Congress have approved a $19.5 billion bill cosponsored by both Florida senators to continue NASA's programs.
The U.S. House of Representatives unanimously approved the one-year spending plan late Tuesday, calling for continued support for commercial space companies launching from Kennedy Space Center, continued support for the International Space Station and the first steps in NASA's planned Journey to Mars.
The U.S. Senate approved the Senate Bill 442 in February, creating the prospect that a NASA budget could be approved and signed for the first time since 2010. It would offer a slight increase over the $19 billion NASA operated under last year. The bill is largely lifted from the one the Senate passed late in the last session, too late to be considered by the House.
The bill is entitled "NASA Transition Authorization Act of 2017" but it largely funds a continuation of NASA's current policies and programs, with some new demands from Congress for clarifications of what NASA wants to do.
The spending plan is largely good news for Florida, authorizing and funding programs that are redefining Kennedy and adjacent Cape Canaveral Air Force Station as rocket-launching home to a growing private space industry. It also calls for reports from NASA to Congress on how the private sector is doing in taking over lower-Earth orbit space activity.
"This legislation that secures Florida as a key player in future efforts and successes of the aerospace industry and space exploration," said Frank DiBello, president of Space Florida, the state's space industry development corporation.
"This bill reaffirms the framework for sustainability of the space program, further supporting Brevard's growing government and commercial space companies," stated Lynda Weatherman, president & CEO of the Economic Development Commission of Florida's Space Coast.
It recommits to NASA's desire to build a Mars mission in coming decades and provides funding for development of the agency's Space Launch System super rocket and Orion crew capsule, but also requires NASA to submit a detailed roadmap on exactly what it wants to do in deep space.
That report likely would clarify NASA's next steps, whether it be the agency's intended but sharply-criticized plan to visit and perhaps retrieve an asteroid from deep space, or to return to the moon.
"Florida remains an indispensable player on the cutting edge of our nation's space program," cosponsor Republican U.S. Sen. Marco Rubio stated in a news release. "This bipartisan legislation will foster innovation, support NASA's Space Launch System (SLS) and Orion programs, improve collaboration between the agency and commercial space sector, and benefit thousands of workers across Florida, particularly at Cape Canaveral and the Kennedy Space Center."
"This bill marks the beginning of a new era of American spaceflight by explicitly directing NASA to put humans on Mars and helping our commercial space industry continue to grow," cosponsor Democratic U.S. Sen. Bill Nelson, the top Democrat on the Senate Commerce Committee, which oversees NASA, stated in his own news release.
U.S. Rep. Daniel Webster, a Republican from Lake County who sits on the House Subcommittee on Space, called the spending vital to national security, international standing, and economic growth and innovation in Florida's public and private sectors.
"This bill invests in critical research programs and provides policy guidance for future manned space exploration projects," Webster stated. "The reauthorization received broad bipartisan support, which is a clear indication of the breadth of support that exists for our space program. This is a good first step to make America's Space Program more successful and reaffirms our commitment to reaching our next frontier – a manned mission to mars."
Added U.S. Rep. Charlie Crist, a Democratic member of the House Subcommittee on Space:
"This is an important bill that deserved overwhelming bipartisan support – charting a path to new horizons for our nation's space program. When NASA and the aerospace industry wins, Florida is a beneficiary, growing our state's innovation capacity and economy."