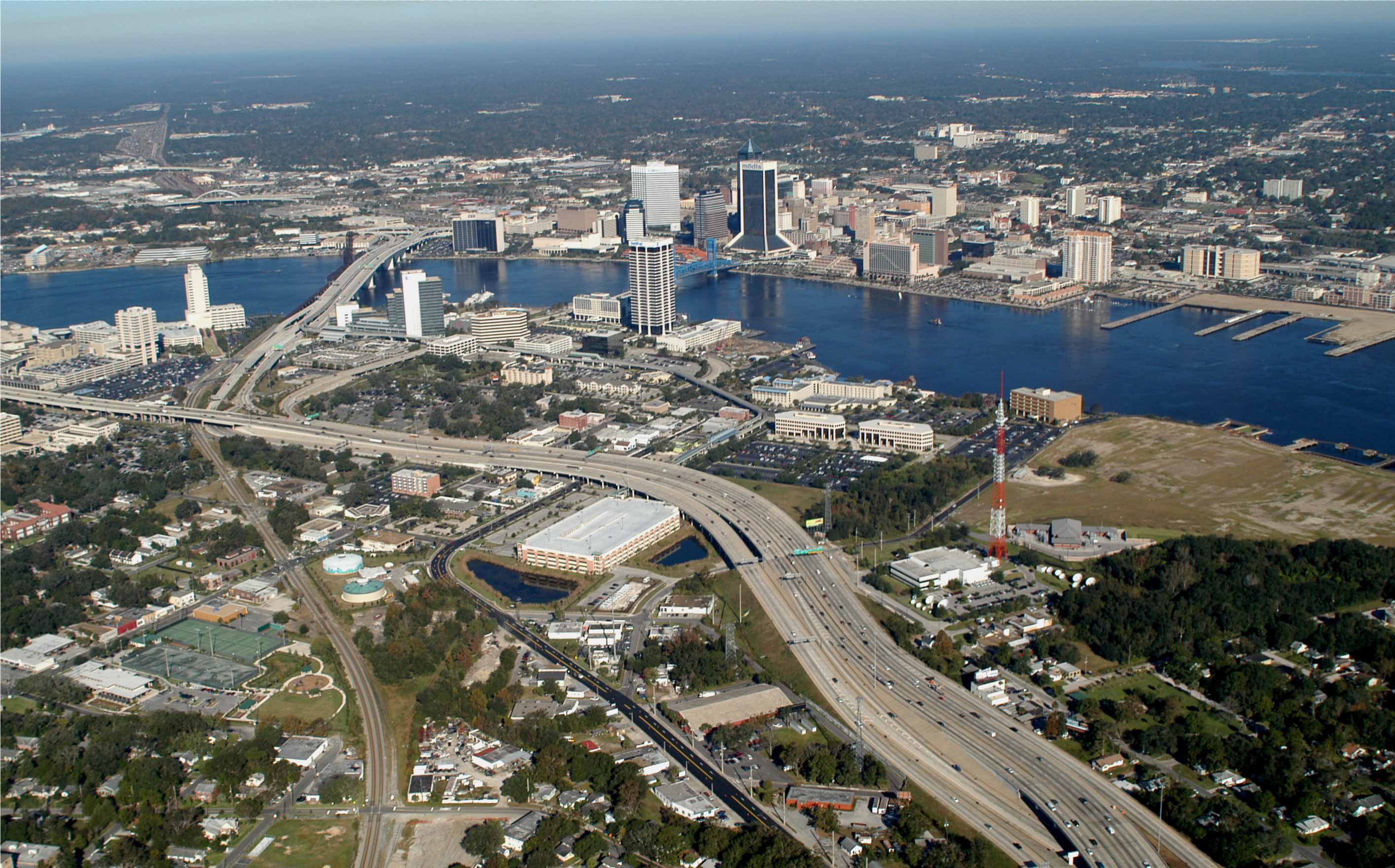 First Coast Delegation dials down expectations
Earlier this week (and last week), we detailed a few reasons Northeast Florida legislators may not have the best Session in 2017; among them, inexperience and lack of stroke.
In the Florida Times-Union, Tia Mitchell offered some more examples of diminished expectations this week.
Much of this you read already with different formatting. Jay Fant wants to save Enterprise Florida. Kim Daniels wants money for an NW Jax YMCA. Tracie Davis intends to work across the aisle. And Clay Yarborough wants to learn the process.
The Duval Delegation is a paradox: temperamentally conservative, it doesn't line up with other urban delegations. But it is very much an urban delegation, expected to carry water for the city as efficiently as delegations in Tampa, Orlando and Miami.
The delegation's two Democrats – Daniels and Davis – go out of their way to cross the aisle and embrace Republicans. Will that help with their priorities?
The Republicans are all cut from the same cloth: Red-meat conservatism of the type that made Fant's stance on Enterprise Florida notable for deviating from the position taken by House Speaker Richard Corcoran'.
Ultimately, proof of the delegation's effectiveness will be the bacon brought home. How much of that will there be?
___
Lenny Curry, Rob Bradley committees score big in February fundraising
Among the clubhouse leaders in February fundraising: the political committees of Jacksonville Mayor Curry and state Sen. Bradley.
Both committees cleared the $100K mark in February, as speculation mounts about Curry potentially leaving Jacksonville for a statewide run.
Of the area's state representatives, Orange Park's Travis Cummings brought in $34,000, outperforming Jacksonville representatives.
With no Jacksonville candidate looking at a competitive re-election race in 2018, amassing a war chest may not be a present-tense concern.
Still, the money is always worth watching.
___
JAXPORT in the news
The Florida Times-Union also reported this week that the JAXPORT Board approved a $457,000 allocation to buy 53 acres of land necessary for dredging the St. Johns River.
The land, owned in part by JEA and in part by JEA and Florida Power and Light, is "lined up" so it can be purchased before the dredging commences.
The goal: a 47-foot depth.
Throughout the dredging process, expect tons of sand to be displaced … in a way that could be likened to the JAXPORT Board throwing over CEO Brian Taylor this week.
First Coast News reports on the unrest of the board about Taylor, going on since last year.
At a time when the port seeks federal and state money for the long-delayed dredging project, the next few months will tell a tale of the wisdom over this latest shake-up.
___
A beautiful friendship
The Jacksonville Jaguars offered a presentation on the State of the Franchise highlighted by conceptual renderings (hosted here by Action News Jax) of Shad Khan's proposal to transform the area near the stadium.
While Khan's Iguana Investments is just one of three groups bidding for the project, expect the Downtown Investment Authority to make the right call and allow Khan to execute his vision.
Since buying the Jaguars, Khan parlayed his own personal branding (remember the novelty mustaches that were big a few years ago?) into an effort to symbiotically brand the city and the team as one In the same.
Khan was able to sell skeptical locals on the provenance of playing in London. Then he sold wavering local politicians on the wisdom of bringing lesbian, gay, bisexual and transgender rights to Jacksonville … perhaps (if you believe insiders in the debate) in response to the urging of our own A.G. Gancarski, a lonely voice insisting Khan – and his chief lobbyist, Paul Harden – could close the deal.
Khan is perhaps the ultimate pragmatist. He knows his market. And he also has a vision 4 what the city can be.
The other proposals: great. Give them a hearing. Let's pretend we care about Sea Glass by the Shipyards. But downtown is Shad Khan's to transform. He has an equity stake that no outside concept can match.
___
Body camera discussion gets candid
A Tuesday town hall hosted by the Jacksonville Sheriff's Office at Jacksonville's HBCU, Edward Waters College, dealt with the rollout of the JSO body camera pilot program.
Sheriff Mike Williams, who was not present, has moved from a John Rutherford-styled skepticism on the issue in 2015 to embracing the concept fully in 2017.
The discussion was raucous at times, straightforward all the time, with activists having their say on cameras and what they see as insufficient citizen review of footage.
Some council members appeared; some did not.
Among those who showed, Council VP John Crescimbeni, who at this writing is just three pledges away from locking up the presidency.
Among those who no-showed: Finance Chair Anna Brosche, Crescimbeni's opponent.
With body cameras a priority in the African-American community, it would have been advisable for Brosche to have shown up to this particular town hall, as there are four unpledged council members from the so-called "minority access districts" [7 through 10], and she will need them if she has any chance of upsetting Crescimbeni.
Currently, Brosche lags behind Crescimbeni 7-3 in pledge count.
___
State Attorney's 'human rights' focus gets pushback
The Florida Times-Union reports that 4th Circuit State Attorney Melissa Nelson is instituting the first human rights division of any Florida SAO — in yet another radical departure from her predecessor, Angela Corey.
"The attorneys will work closely with the Jacksonville Sheriff's Office's integrity squad, which handles criminal investigations of officers," writes Andrew Pantazi.
Controversially (to some), the SAO seeks comments from defense lawyers on when officers should get charged.
Fraternal Order of Police head Steve Zona called the development "chilling."
"Activists and defense attorneys will decide when police officers should be charged. Nothing to see here folks, move along," Zona said.
The police union backed Nelson's opponent, leading to an interesting back and forth between Zona and the police union, and Brian Hughes, a political operative for Mayor Curry who was working on Nelson's campaign.
___
D.C. law firm 'compelling platform' for Ander Crenshaw
Florida Politics reported Monday on the next move for Ander Crenshaw.
The former congressman has moved on from Capitol Hill to a prominent D.C. law and lobbying firm: King & Spalding.
"King & Spalding's roster of former government officials — elected and unelected, both Democrat and Republican — was a compelling platform as I contemplated life after Congress," said Crenshaw.
Crenshaw was fond of saying, while preparing to leave Congress, that he "won't miss the circus, but will miss the clowns."
It appears that the Jacksonville Republican won't get too far from the circus after all, as senior counsel in the firm's Government Advocacy and Public Policy practice.
___
DUIs down in Jacksonville
According to a report by Jacksonville ABC affiliate First Coast News, the number of DUI arrests in Jacksonville had fallen 25 percent since 2013, when ride-sharing companies came to town.
From 2011 to 2013, there was an average of 1,655 DUI arrests a year, but Sheriff's Office data show that average dropped to 1,236 for the three years beginning in 2014. Alcohol-related crashes also went down by about 14 percent during the same stretch.
Whether the drop can be credited to companies such as Uber and Lyft is debatable, with some pointing to a study done by American Journal of Epidemiology that refutes some of Uber's claims. Still, the rise in awareness has helped.
"We have free rides in Fleming Island, Tow to Go that has a schedule, Farah and Farah has constantly gone out on new year's eve and paid for your taxi to go home," said Carl Harms of JaxImpact. "There are other options here, there is a raise of awareness, but the problem still is that one [DUI] is too many."
___
Jacksonville Zoo Manatee Care Center is almost ready 
The Jacksonville Zoo's Manatee Critical Care Center, which came with a $2 million price tag, is almost ready for its first patient.
The center can hold up to six manatees at a time and has two large freshwater pools, one for treatment, the other for recovery. The treatment pool features a special platform that can be raised for a manatee to be examined and receive medications and then lowered down into the water.
When complete, the center will be the only state and federally approved site in North Florida to provide temporary housing and urgent care for manatees.
___
JAXPORT opening jobs program for ex-cons
JAXPORT announced a new program Tuesday to give non-violent former offenders an opportunity to re-enter the workforce.
"JAXPORT's success hinges greatly upon a viable and sustainable workforce," said Eric Green, JAXPORT senior director of government and external affairs. "The training and on-going support provided by the Jacksonville Port Academy will create real economic stability for those who deserve a second chance."
The Jacksonville Port Academy will start with later this month with an inaugural class of 15 students. Program participants will learn from a curriculum developed by the University of North Florida and Jacksonville University.
JAXPORT says more than 10 companies doing business at the port have pledged to make hires out of the program.
___
UF Health North awarded advanced certification for stroke care
UF Health North announced Monday that it has been earned an advanced certification as an "Acute Stroke Ready" facility by independent health care accreditation group Joint Commission.
"We are incredibly proud of this recognition from the Joint Commission because it once again shows just how dedicated we are when it comes to our patients," said Russ Armistead, CEO of UF Health Jacksonville. "Thanks to UF Health North, that care now extends into Northeast Florida and Southeast Georgia."
To get the certification, a hospital needs to have a dedicated stroke program, staff trained in stroke care, and access to stroke expertise around the clock, among other requirements.
Joint Commission CEO Mark Pelletier said accreditation from the organization "provides hospitals with the processes needed to improve in a variety of areas from the enhancement of staff education to the improvement of daily business operations."
"We commend UF Health North for its efforts to become a quality improvement organization," he added.
___
JIA takes the top spot in airport customer service rankings
Jacksonville International Airport earned the top spot among North American airports in customer service last year, according to the Airports Council International.
The ranking was part of the trade group's Airport Service Quality Awards. JIA also took the No. 3 spot in "Best Airport by Size" for the 5 million to 15 million passengers a year category.
"These awards validate our team approach to customer service where the entire airport community has a stake in our travelers' experience," Jacksonville Aviation Authority CEO Steve Grossman said. "It also confirms the value of listening to our travelers and adapting to their needs."
The ranking is based on a survey conducted by ACI that covers 30 customer service areas, including check-in, security and food options. JIA tied with the Indianapolis and Toronto airports for the top spot.
___
Mayo Clinic announces $70.5 million in projects
The Jacksonville Mayo Clinic announced Tuesday that it will spend $70.5 million to add four floors the Mayo South building and renovate the Davis Building.
The projects are part of CEO Gianrico Farrugia's 2015 commitment to spend $300 million on upgrades and expansions to turn the clinic into a destination medical center for the Southeast.
"This gets us closer," Farrugia said. "We're not done yet. But this is a big step."
The projects announced Tuesday will provide new space for cardiovascular, cardiology and cardio-thoracic surgery; expand the spine center and pain rehabilitation programs; develop available laboratories, and provide space and equipment for a molecular imaging center for radiology.
___
JTA gets three national marketing awards
The Jacksonville Transportation Authority took home three awards from an annual advertising competition held by the American Public Transportation Association. JTA won first place for its monthly television program Making Moves, and took the first-place spot in the education and partnership and electronic media categories for its Pocket Pledge Safety Campaign and its Skyway Economics Video, respectively. "I am so proud of the talented team of professionals at the JTA," said JTA Chief Executive Officer Nathaniel P. Ford Sr. "We have an amazing group of creative individuals who come up with these outstanding marketing campaigns."
The Pocket Pledge Safety Campaign aims to discourage distracted driving, and the Skyway Economics video covers maintenance of the iconic people mover.
___
Couple donates $3 million to JU nursing school
The Jacksonville University nursing school is now named the Keigwin School of Nursing due to a $3 million gift from Beverly and Jack Keigwin. The couple said the donation was one of the most meaningful gifts they had ever given. Jack is a trustee and executive-in-residence at JU, while Beverly is a former nurse who serves on the external advisory board of JU's Brooks Rehabilitation College of Healthcare Sciences.