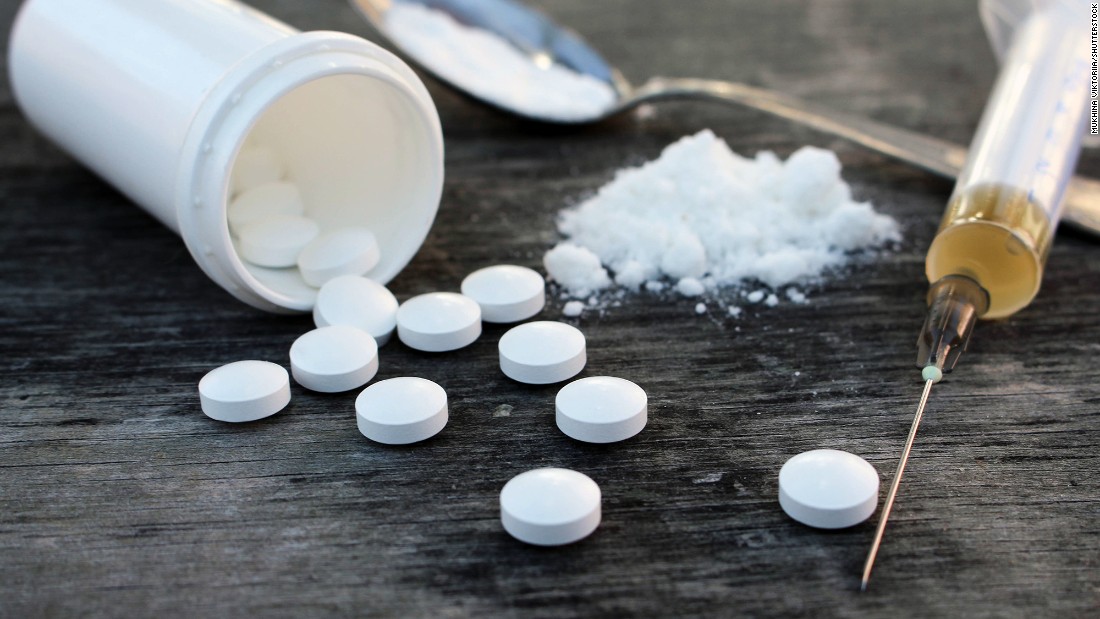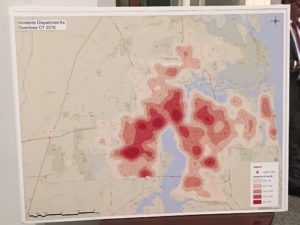 The numbers are stark for those who care about public policy in Jacksonville. And the need for solutions is urgent.
Overdoses, at last count, end four times as many lives as homicides in Duval County, with 2016's count of 464 casualties more than doubling 2015's count of 201.
Caucasians represent 86 percent of the deaths, and over half of those passing away are in their 30s and 40s
911 calls for ODs to the Jacksonville Fire and Rescue Department have tripled, with a call every two hours now. Narcan administrations: up 500 percent. JFRD responded to over 3,411 calls in 2016, and the cost of transporting OD victims could near $4.5M this year.
Councilman Bill Gulliford and other city council members were on hand — as was Mayor Lenny Curry.
Curry noted that he "moved some things around to be here," to address the "tragic epidemic."
"We take this seriously. We understand that families have suffered because of this. And we have to get it right."
Councilman Gulliford noted the statistics, including the "131 percent increase" year over year.
The goal of the meeting: to talk awareness, prevention, and solutions, Gulliford noted.
Gulliford noted that extends to his own family. He spent time last weekend talking to his grandchildren about these issues.

"I hope I made an impression on them. I pray I made an impression on them," the councilman said.
___
Richard Preston, a recovered addict, told his "hellacious story" of recovery from drugs and alcohol, using the exhorting style that blended the rolling cadences of an evangelist with the patter of a traveling salesman.
He has been sober for 11 years.
"I know that Jacksonville can be the city against which others are measured in the war against opioids," Preston, a Jacksonville native said, describing how cocaine and other drugs derailed his promising academic career, then his work life.
"This is our opportunity," Preston said to the politicians on hand.
"We need to bring hope to those who don't have hope themselves," Preston said, before shilling his second memoir about his addiction issues.
____
Jeff and Edie Carlson spoke next; their youngest son is a heroin addict.
Mrs. Carlson attributed the issue to a lack of education on addiction, and the stigma attached, noting that another Mr. Carlson's brother — a former undercover police officer — died of an overdose.
"The education needs to start with the parents of elementary school students. Middle school may be too late," Mrs. Carlson said, before describing their son's struggle with overdose and rehab trips.
During one post-rehab overdose, her son had stopped breathing. Timely arrival of medics kept him alive.
Currently, he is in a 90-day rehab.
_____
Medical Examiner Valerie Rao spoke of the agony of the calls, when parents ask her what she can do, and when she asks if "they believe in God."
When they say they do, Rao (a religious person) is relieved.
However, the relief is short-lived.
"We have to somehow personalize this. If you start thinking like that, we can come up with solutions. If you don't," Rao said, "it's not going to work."
Miami-Dade, Seattle, Orlando — all have task forces.
Rao advised that Jacksonville have something similar.
"Everybody's talking about heroin," Rao said, "but fentanyl is cheap. Carfentanil is cheap … who ever heard of these drugs? But that's what the drug dealers are using to cut the heroin."
The casualties come quick from these lethal cocktails.
"I'm dealing in truth, not fiction. And this is what I deal with every day," Rao said, noting that unlike in the case of cocaine, when someone can taste the powder and identify anesthetic, there is no analogue for heroin and its variants.
Rao went through recent cases, including ten just today: the common threads are a history of doing drugs and ubiquitous drug paraphenalia in many of the cases.
____
The hope, as advanced by Susan Pitman of Drug Free Duval, is for a sustained community response.
Much of that, said Ron Lendvay of the Jacksonville Sheriff's Office, revolves around supply interdiction and prevention, via undercover officers infiltrating the communities of users.
Still, the impact builds.
One homicide sergeant had to go to five overdoses in one day recently, and as Rao said, the most corrupted drugs tend to be most deadly.
"The heroin is an organic material … fentanyl is as bad if not worse than heroin," Lendvay said, noting that Mexican cartels are manufacturing the synthetic cutting agents.
"If anybody hears these speakers and doesn't think there's a crisis," Gulliford said after Lendvay wrapped, "you must have been sleeping."
____
Audience members had their say, and the disagreements were passionate about the merits of methadone and Nar-Anon, and the limits on treatment for the uninsured.
"Magically," said one mother, "if you are uninsured, you're healed in three days."
Beds at rehab facilities — River Region and Gateway — are filled for months, meanwhile, meaning that the issue for many of those struggling with addiction can't get help.
Over the course of the meeting, what was generally clear: a sincere desire to somehow stop the epidemic, yet a realization that resources are scarce, and that interdiction of the drugs coming from Mexico has proved daunting.
Perhaps a "great, big, beautiful wall" will stop it.
Perhaps trends themselves will change, as historically has been the case with illicit drug use.
But the reality is that in Jacksonville, as is the case in major and minor cities and hamlets across the country, overstretched local governments have yet to mount a meaningful counter to this epidemic.
In Jacksonville, Thursday evening's town hall is a start — a step forward on a long journey, one where the finish line is nowhere near being in sight.