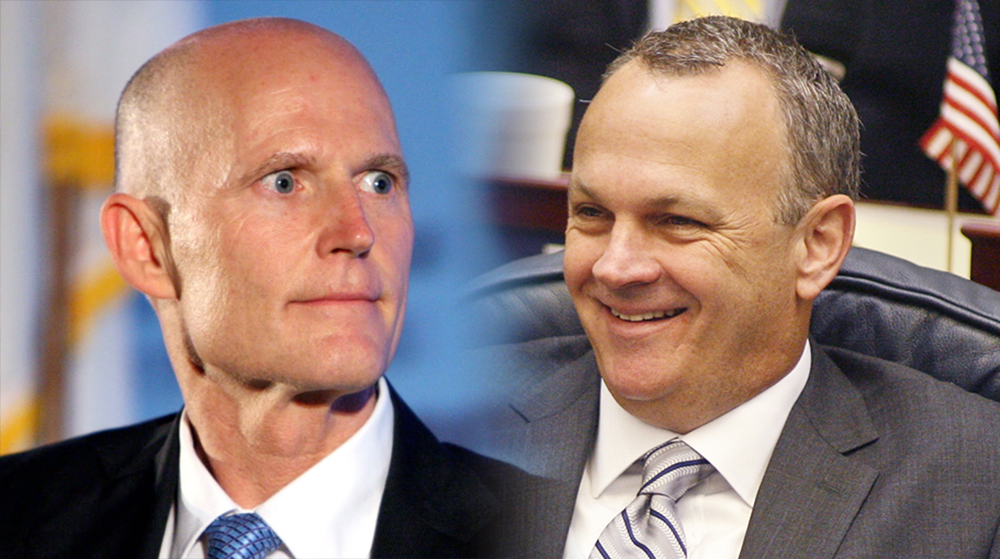 The Enterprise Florida economic development organization and a multitude of business incentives would be eradicated under legislation passed by the Florida House Friday.
The bill (HB 7005) passed on an 87-28 vote, with some members voting against their respective parties' position, including 12 Republicans.
The measure was pushed by Speaker Richard Corcoran, who has derided Enterprise Florida as a dispenser of "corporate welfare."
But the legislation goes to a Senate that largely backs incentives and wants to keep the organization that, though a public-private partnership, doles out mostly public dollars.
Gov. Rick Scott supports it, saying it helps bring companies and their jobs to the state. The House earlier Friday also voted to overhaul VISIT FLORIDA, the state's tourism marketing agency.
"Today, politicians in the Florida House passed job-killing legislation," the governor said in a statement. "We can all agree that VISIT FLORIDA and EFI need to be absolutely accountable and transparent, and both agencies have already taken major steps and implemented reforms to ensure their operations meet our high expectations.
"However, today's actions by the House curb the mission of VISIT FLORIDA and bury it in more government bureaucracy – along with decimating Florida's economic toolkit and the very programs which are directly tied to the creation of thousands of jobs for Florida families," he added.
"Many politicians who voted for these bills say they are for jobs and tourism. But, I want to be very clear: A vote for these bills was a vote to kill tourism and jobs in Florida. I will continue to fight for Florida jobs and never stop standing up for the families and businesses whose livelihood depend on a strong and growing economy," Scott said.
Jay Fant, a Jacksonville Republican, delivered an impassioned defense of the organization: "I don't want it to end, I want to keep it going … I want to keep the governor on his plane recruiting companies to this state."
He added: "Killing this program will hurt people. I will not be a part of this … I want to preserve something that does so much good for our communities."
But Evan Jenne, a Dania Beach Democrat, said the data on the organization's effectiveness "is not kind," in fact showing it an "abject failure," and eliminating it "is not going to kill jobs."
Legislative chief economist Amy Baker has told lawmakers that state incentive programs are more often losers than winners, with only a few incentives making money for state coffers.
In particular, Orlando Democrat Carlos Guillermo Smith derided the Quick Action Closing (QAC) Fund as Scott's "slush fund." He can draw up to $2 million from it without legislative approval to entice businesses to the state.
Though the state's "return on investment" from QAC projects was $1.10 per dollar four years ago, it's now down to 60 cents per dollar, Baker said last month.
Blaise Ingoglia, a Spring Hill Republican, homebuilder, and chair of the state's Republican Party, told the chamber how he moved from New York to Florida in 1996 with $1,600 in his pocket.
"I moved for one word: 'Opportunity,' not 'subsidy,' " he said.