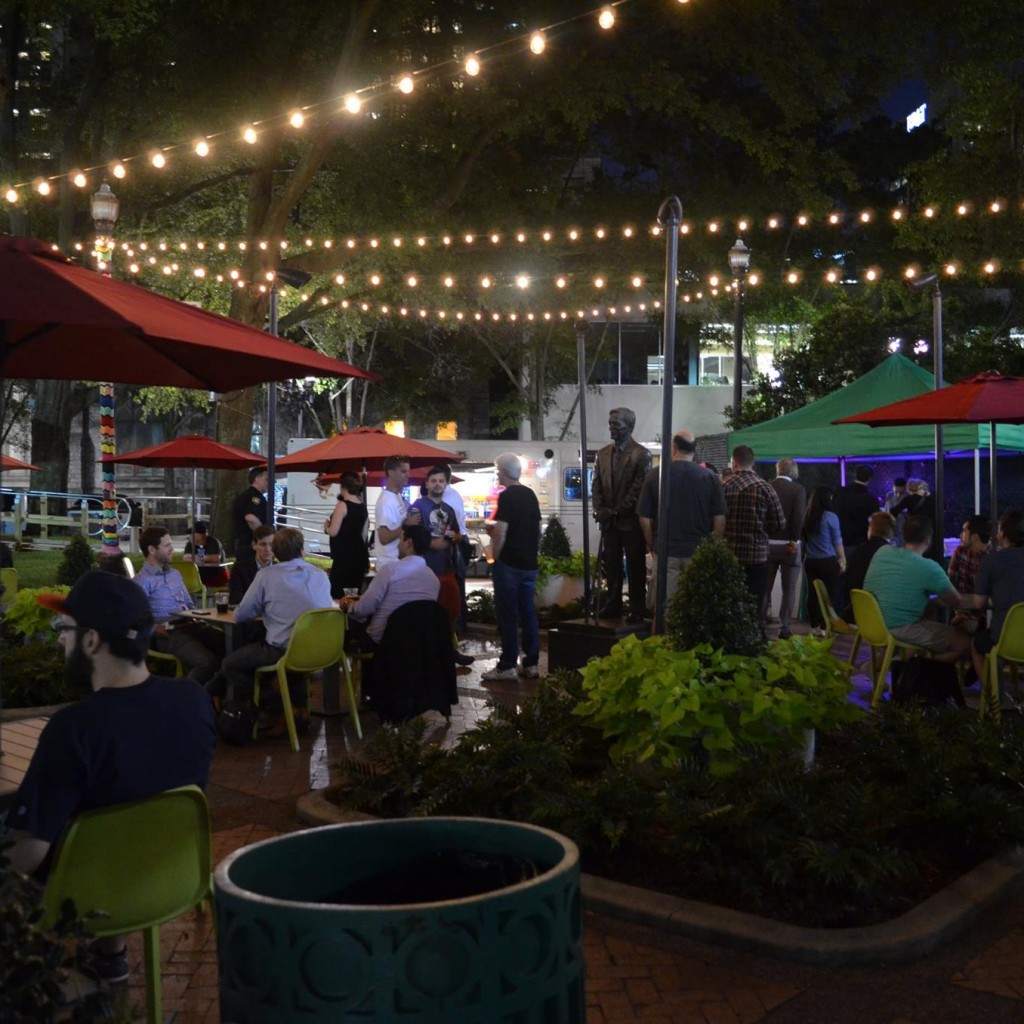 In Jacksonville, friendships aren't meant to last forever. But in the case of Friends of Hemming Park, they are renewable in six-month terms.
Jacksonville Mayor Lenny Curry wrote senior staff this week with the news that the once-controversial FOHP contract would be re-upped through the end of September.
"Based on our discussions with Bill Prescott, it is clear he is passionate about the future of Hemming … committed to performance metrics and accountability," Curry said.
The mayor wants to give them a 6 month extension, though he wants the board to know the mayor's office is "serious about results."
An ordinance (2017-198) has been filed for the allocation.
"The Parks, Recreation and Community Services Department will transfer a total of $415,000 to the Friends of Hemming Park. $240,000 from Parks Playgrounds & Centers for operational expenses and $175,000 from completed capital projects and Countywide Parks Upgrades/Maintenance/Repairs to upgrade the landscaping and make hardscape improvements within Hemming Park," asserts the fact sheet.
"These capital improvements include landscaping and hardscape improvements throughout the entire park. All impovements will be contracted out. It is anticipated that the improvements will be completed by the end of FY 2017," continues the document.
Deferral of an amendment to the FOHP contract, asserts the fact sheet, "will be detrimental to the best interests of the community because the Friends of Hemming Park will be working to leverage our dollars with private contributions."