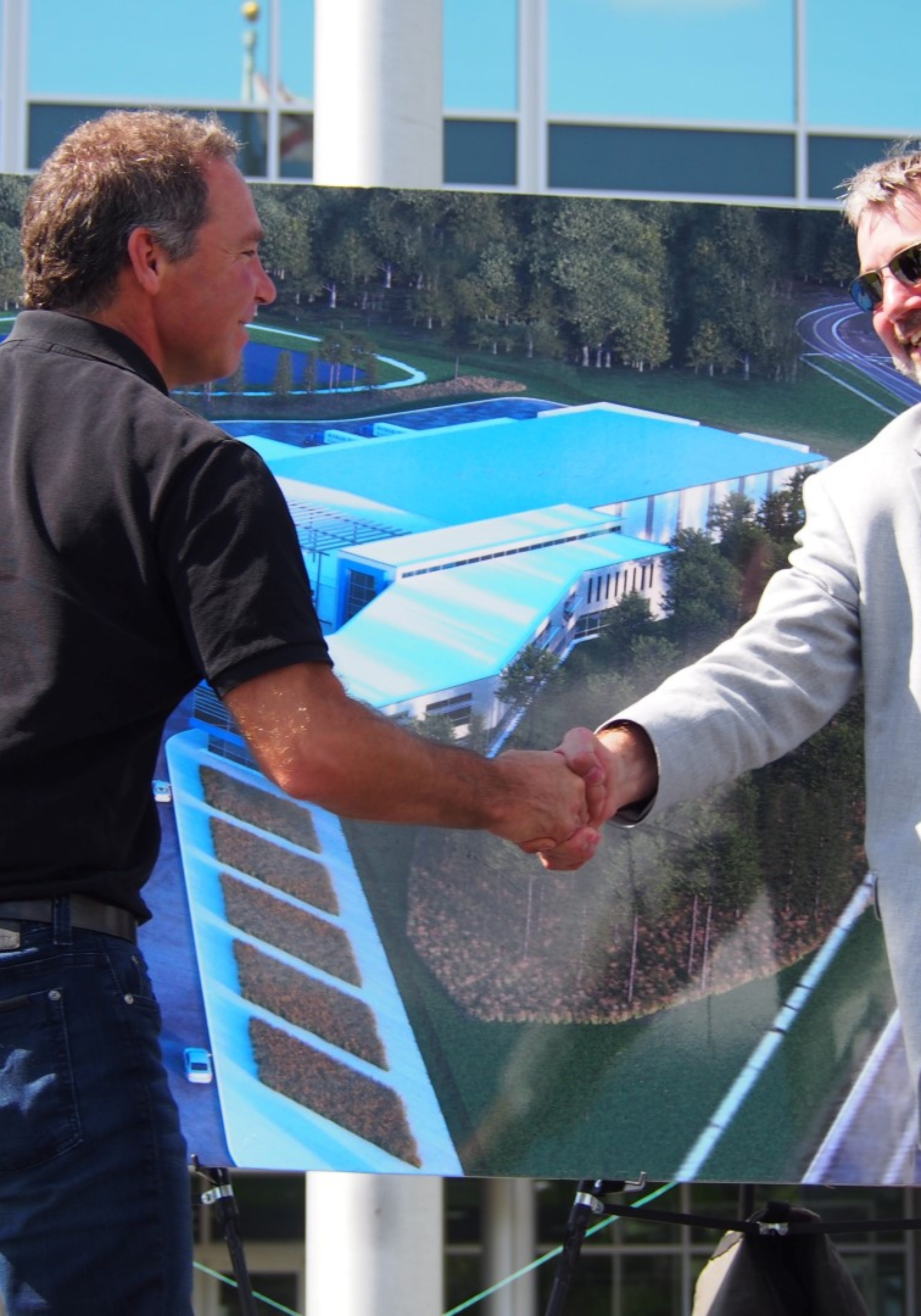 With a $17.5 million, third-party loan arranged and approved Friday by Space Florida, OneWeb expects to begin construction of its satellite factory next week outside the gates of Kennedy Space Center.
OneWeb already had received approval for a $17.5 million package of state incentives through the Florida Department of Transportation in a deal SpaceFlorida worked out last year. The loan, through SunTrust Bank, approved Friday by the SpaceFlorida Board of Directors, expedites the flow of that money to get construction started, while OneWeb and its partners, principally Airbus, work through some corporate arrangements on longterm financing.
The company is committed to building a $300 million satellite factory in Exploration Park, a business park operated by SpaceFlorida. OneWeb's factory will go in across the street from another space factory already being built there by Blue Origin, for the construction of that company's next generation rocket, the New Glenn.
Earlier this week OneWeb and Blue Origin announced plans for five launches of OneWeb satellites on New Glenn rockets, from a launch site Blue Origin has leased at Cape Canaveral Air Force Station.
OneWeb tentatively is talking about breaking ground for the first phase of its new plant next Thursday. When the factory was announced a year ago, OneWeb founder Greg Wyler pledged 250 jobs paying an average salary of $86,000.
The Space Florida board went through the loan arrangement with virtually no debate or opposition.
According to Dale Ketcham, chief of strategic alliances for Space Florida, the loan is to be paid back by OneWeb or its partners, and if for some reason they cannot, the loan will be paid back through the money the Department of Transportation set aside for incentives last year. "Space Florida is not on the hook," for the money, he said.