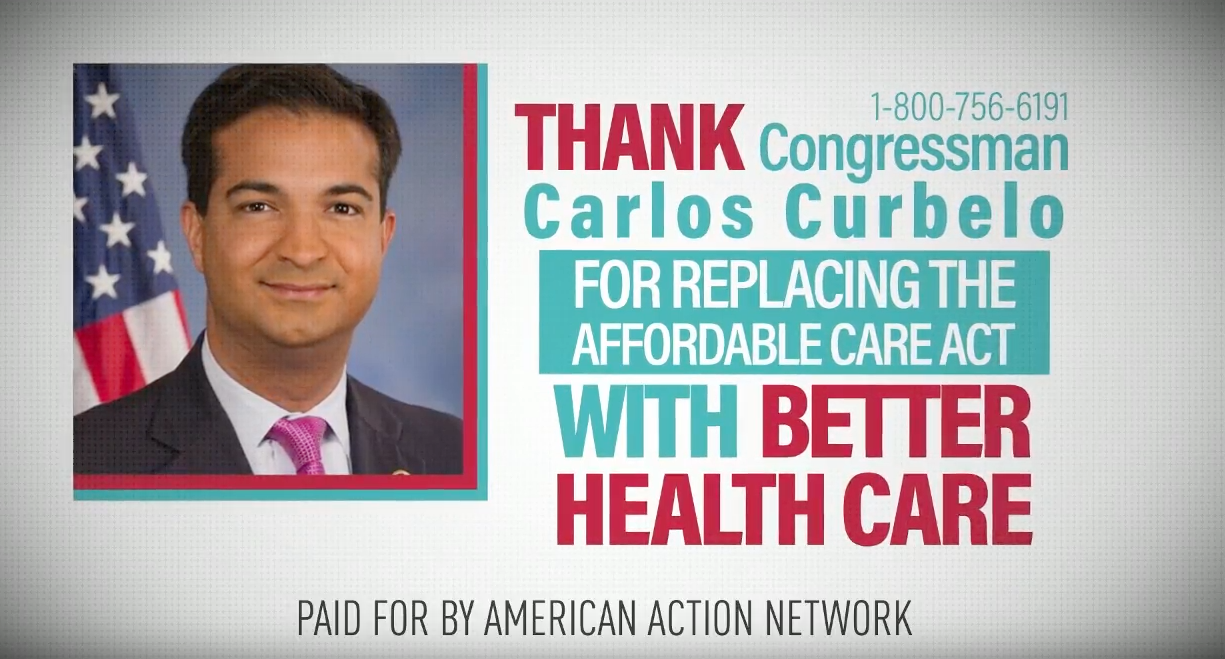 The American Action Network has begun a new $1.5 million issue advocacy campaign to persuade a group of GOP lawmakers to fight for passage of the American Health Care Act (AHCA).
The ad highlights key elements of the plan and encourages lawmakers to deliver on their health care promise.
Over the next two weeks, the ads will air nationally on MSNBC's Morning Joe and in 15 congressional districts nationwide, including in Miami, featuring CD 26 Representative Carlos Curbelo, who voted for the AHCA last week in a House Committee.
The ads are also airing in the congressional districts of House Speaker Paul Ryan, California legislators Darrell Issa, David Valadao, Jeff Denham and Kevin McCarthy. Colorado's Mike Coffman, Nebraska's Don Bacon, Iowa's Rod Blum and David Young, Oregon's Greg Walden, Pennsylvania's Brian Fitzpatrick, Texas' Kevin Brady and Will Hurd and Virginia's Barbara Comstock, many (if not all) are in 2018 competitive districts.