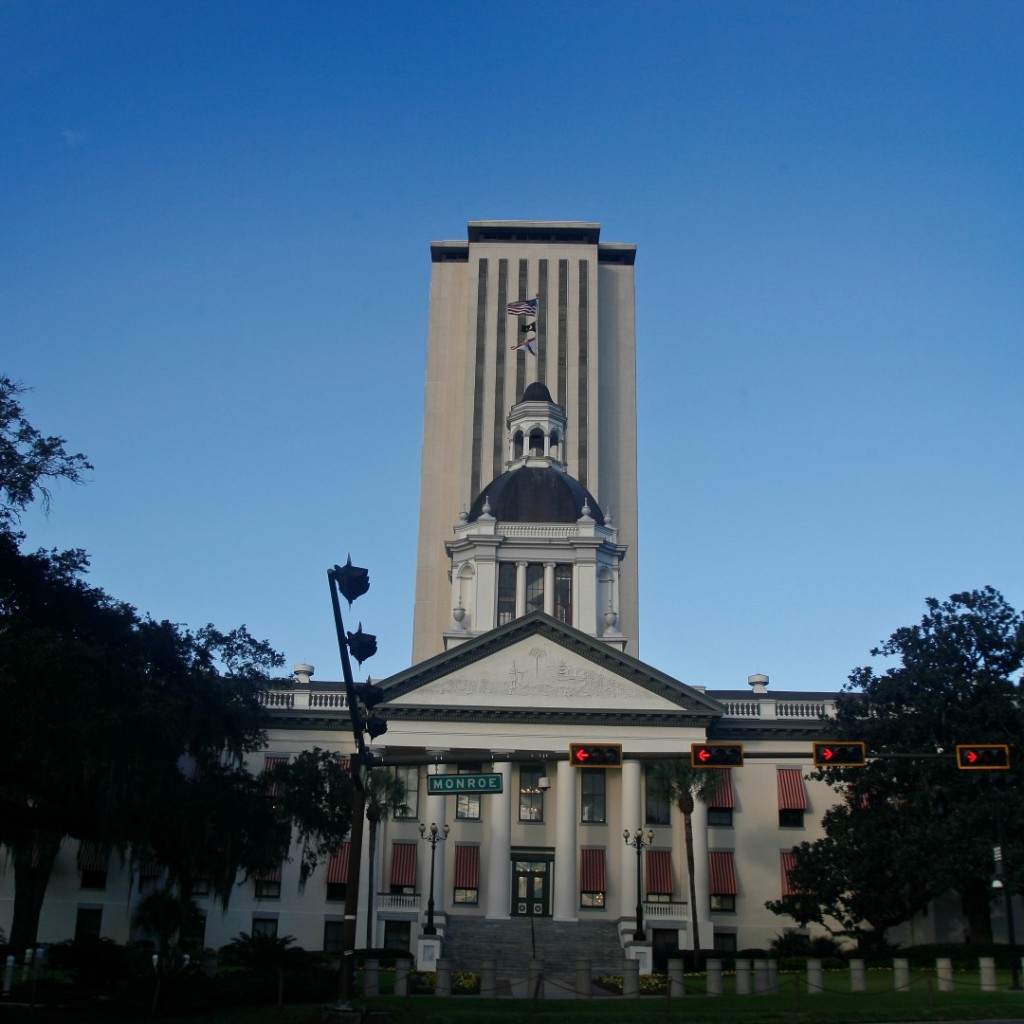 The House Insurance and Banking Subcommittee approved an assignment of benefits reform bill Tuesday. The bill links fees to pre-litigation offers of judgment and requires policyholders receive notice if a contractor files suit.
"The Consumer Protection Coalition applauds Rep. Jamie Grant and House leadership for taking on the issue of Assignment of Benefits fraud and abuse that is driving up insurance premiums and threatening the affordability of home ownership for many Floridians. Rep. Grant's bill, HB 1421, provides a solid starting point for addressing AOB abuses and the coalition is encouraged that it passed out of the House Insurance and Banking Subcommittee this evening.
The bill contains some strong consumer protections, such as giving homeowners up to seven days to rescind an AOB they've signed without facing penalties or fees, requiring repair vendors to provide written, itemized cost estimates for their work, and requiring that AOBs contain written notices warning homeowners that by signing one, they are giving up certain rights that may result in a lawsuit against their insurer.
The coalition and its members pledge to continue working with Rep. Grant and House leaders to further strengthen the bill to protect consumers and end AOB abuse." – The Consumer Protection Coalition
—
The House Insurance & Banking Subcommittee approved a committee bill aimed at reforming the state's workers' compensation system. The bill retains the state's statutory fee schedule, but targets cost-drivers.
"While we appreciate the House Insurance & Banking Subcommittee for their work on legislation to address Florida's ailing workers' compensation system, AIF and our members believe there is still work to be done.
AIF's 'Florida Workers' Compensation Strategic Task Force' proposed a bill that will go a long way in helping Florida's injured workers to get healthier, while relieving burdensome pressures on Florida's employers.  Florida's business community deserves a stable, self-executing and affordable system to care for injured workers.
HB 1107, championed by Representative Albritton, addresses one of the components of relieving this pressure by exempting public records requirements relating to injured or deceased workers.  Additionally, we would like to thank Representative Fant for filing an amendment to the proposed committee bill on workers' compensation that would have rescued the business community from the attacks made by the hostile Florida Supreme Court decisions.  Representative Fant and the six committee members who voted in favor of this amendment did the right thing today by standing up for Florida's businesses – both large and small – against the trial lawyers.
As this legislation progresses, we encourage our state's leaders to consider all aspects of the Workers' Compensation Act in Florida and put in place commonsense solutions that address unnecessary, costly and time consuming litigation.  This will allow injured workers to receive their benefits as soon as possible." – Tom Feeney, president and CEO of Associated Industries of Florida
—
The Senate Transportation Committee passed a bill (SB 386) on Tuesday to establish the Florida High Speed Passenger Rail Safety Act.
"I want to once again thank Senator Debbie Mayfield for filing legislation this session to fill the void that currently exists in Florida law when it comes to high speed rail safety. The unanimous support the bill received in committee today highlights the importance of ensuring that all Floridians are protected from accidents and injuries at dangerous high speed rail crossings across the state. This is not just about our community which will be negatively impacted. This legislation will address public safety concerns in any community across the state. This bill also addresses another very important issue—cost. Any so-called privately funded project should not shift costs to the taxpayers." – Brent Hanlon, chairman of Citizens Against Rail Expansion in Florida (CARE FL).
—
Sen. Gary Farmer and Rep. Bruce Antone have filed legislation (SB 1334 and HB 1113) that would close the background check loophole at gun shows.
"We thank these legislators for their responsible attempts to require background checks at gun shows. It speaks to one of the Coalitions' key goals: universal background checks. We will continue to push for responsible gun legislation and to fight reckless proposals that would allow guns on our college campuses and in airports." – Patti Brigham, co-chair of the Florida Coalition to Prevent Gun Violence and 1st vice president of the League of Women Voters of Florida
—
A bill (HB 687) prohibiting the Department of Transportation and local governments from regulating or prohibiting placing small wireless facilities in public rights of way got its first hearing in the House Energy & Utilities Subcommittee on Wednesday.
"AIF supports HB 687, which would bring Florida into the next generation of wireless technology to support communities of the future.  By streamlining the process to deploy small cell technology around our state, Florida's businesses and families can have smart cities and ultra-fast wireless network speeds.
This good public policy will spur increased investments in the state, attracting innovative and technologically advanced companies to Florida.  Additionally, this legislation secures the bandwidth Florida families need as their data demands continue to rise.
AIF and our members encourage Florida lawmakers to give Floridians the opportunity to be a part of the smart cities revolution sooner rather than later." – Tom Feeney, president and CEO of Associated Industries of Florida
—
House Majority Leader Ray Rodrigues introduced legislation (HB 1397) to implement Amendment 2, the medical marijuana constitutional amendment.
"As lawmakers continue to consider ways to implement Amendment 2, Drug Free America Foundation, while recognizing that the will of the voters must be carried out, continues to urge caution as House Bill 1397 is debated and discussed.
It is paramount that lawmakers ensure Florida does not become a recreational-use state like California or Colorado.  The fact is there are voices in this debate who are proponents for recreational marijuana and it is critical that those efforts do not come to bear, as we would be endangering Florida families, especially our state's youth.
Drug Free America Foundation remains cautiously optimistic since, in its current form, HB 1397 appears to keep a lid on rampant expansion of the medical marijuana industry. We will keep a close watch on this legislation as it advances, as we firmly reject attempts to turn Florida into the next California or Colorado with pot shops on every corner. We applaud the Florida House of Representatives and Majority Leader Rodrigues for their approach to implementation." – Calvina Fay, executive director of the Drug Free America Foundation
a