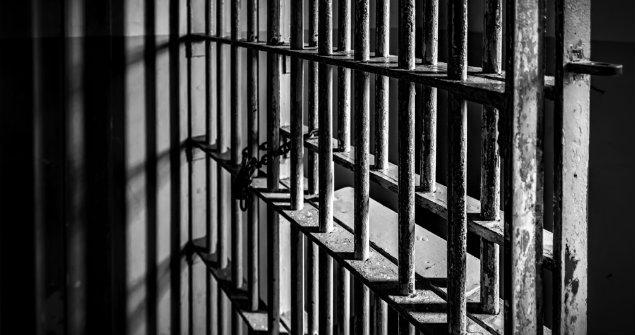 More than three-quarters of Florida's corrections officers have less than two years' experience. In some state prisons, a single CO will be left alone to supervise 150-200 inmates in a jail block.
Contraband has become so bad, one random search of (just half) a Dade facility turned up $15,000 in street value of cocaine, seven knives, 46 cellphones and an array of other drugs and illicit materials, said Department of Corrections Secretary Julie Jones Thursday.
The state's prisons chief was in front of the Senate Appropriations Committee, having to explain just how bad the situation was, even though the state's inmate population dropped by 3,000 from the year before.
Three main problems, she said, were safety, recidivism, and operational deficiencies — all due to a lack of funding. Corrections officers are paid so little, and have such a high stress in a dangerous job, she can't keep them on the payroll.
"I'm losing state and local officers to state and local businesses — even to Wal-Mart," she told the committee. "We hire thousands of new corrections officers every year. We're a hiring machine. The problem is we can't keep them."
She said turnover for COs has increased 95 percent since 2009.
Entry-level base pay for a corrections officer before completion of on-the-job training hovers around $29,000. It goes up, slightly, when a combination of certifications and on-the-job training are completed, but for working 12 hour shifts — sometimes doubles due to the lack of staffing, especially at correctional facilities specializing in mental health issues, Jones said — it's no wonder why she can't keep anyone on for more than a year or so.
That tempts some COs to earn a little extra money on the side.
Jones said, unfortunately, some of the ones securing the facility are the ones bringing in the contraband or are looking the other way in exchange for bribes. And with career field numbers so low — with a current vacancy rate of 13 percent statewide, she said — security issues become a factor. Drugs and weapons are stashed in trash cans or simply tossed over fences by friends or loved ones working in cahoots with inmates.
When a random search of a prison, or part of a prison, takes place, inmates caught with illegal materials, products or drugs face more charges, leading to high recidivism rates.
Since 2009, the introduction of contraband into the prisons system has increased more than 400 percent.
Inmate on inmate attacked have increased 68 percent during the same period, she cited.
To boot, she admitted, when questioned by Sen. Jeff Brandes, facilities are falling apart. Fencing at some prisons is so old, or dilapidated, the department doesn't have a way to mend it without tearing it all down and rebuilding or renovating, and there simply isn't the money to do that, she said.
Without a new and increased pay package, she said she doesn't any change for the better coming. She's requested more money and according to the chair of the appropriations committee, Jack Latvala, the cavalry is coming.
"I am pleased to report, in consultation with Sen. [Joe] Negron … help is on the way from the Florida Senate," he said. "Our budget will include some substantial help on this issue. … Let's go to work and make it happen."