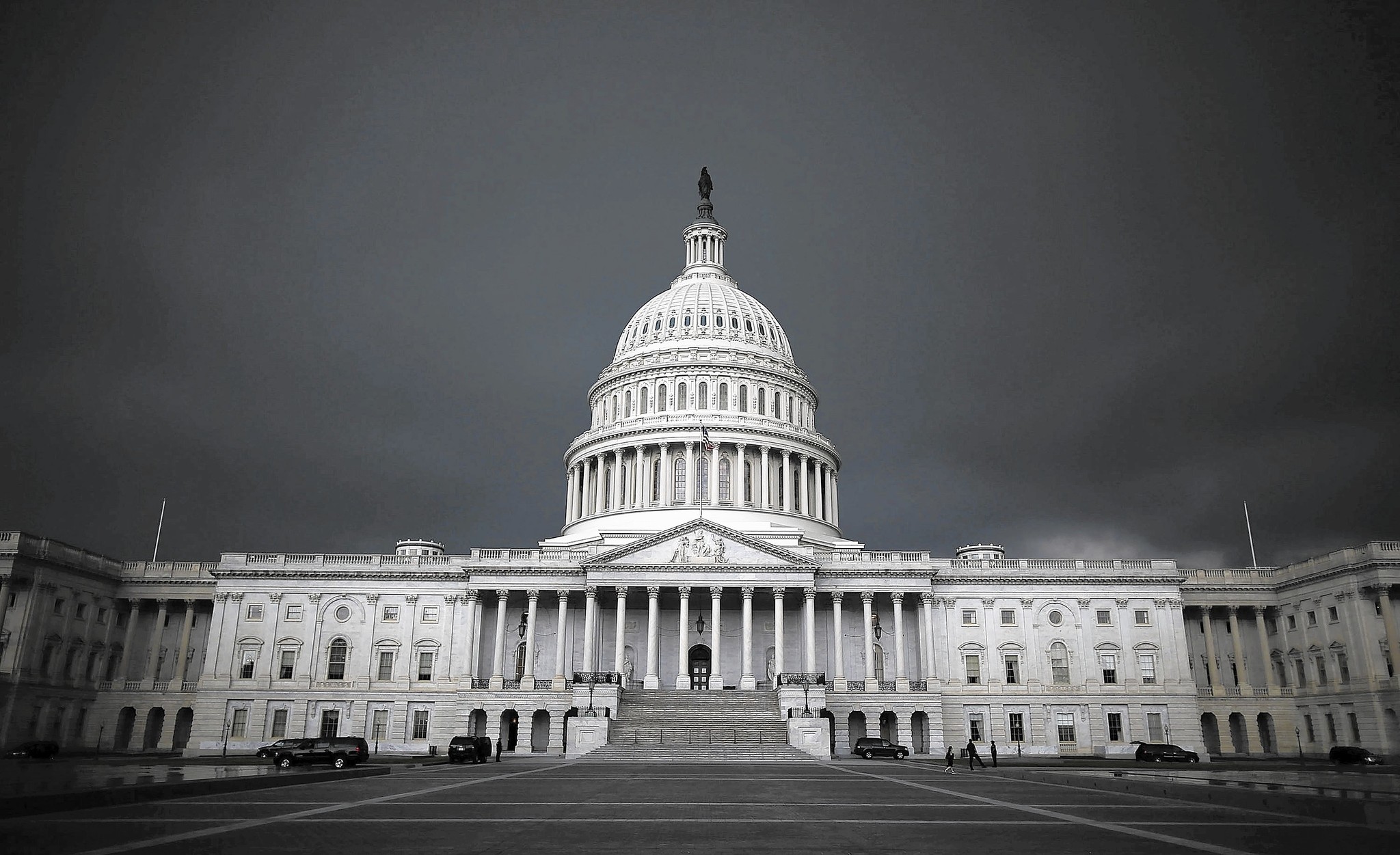 There seems to be something for almost everyone to dislike in the budget proposal President Donald Trump unveiled Thursday morning.
"The plan doesn't make any sense," stated Florida's Democratic U.S. Sen. Bill Nelson.
"I do not support the proposed 28 percent cut to our international affairs budget and diplomatic efforts led by the State Department," stated Florida's Republican U.S. Sen. Marco Rubio.
The president's proposed budget, released early Thursday, drew a handful of responses from Florida's 27 members of House of Representatives, mostly from Democrats, and most of them went much further than Nelson in their condemnations, citing proposed deep cuts ranging from the arts to the Coast Guard, cancer research to the TSA, or schools to seniors' programs like Meals on Wheels, jobs training to Everglades.
"The Trump budget is an immoral affront to nearly all of our most important priorities," declared Democratic U.S. Rep. Debbie Wasserman Schultz.
So far only Republican U.S. Rep. Dennis Ross in Florida's congressional delegation has spoken out in strong support, though Rubio did point out something he liked in the budget: Trump's incorporation of Rubio's ideas to expand school choice with tax credits. But the senator cautioned to not take Trump's budget too seriously, because, "it is Congress that will actually set the nation's policy priorities and fund them.
"I will continue to review all the details of this budget proposal for areas of common interest," he concluded.
Ross, of Lakeland, said the budget was true to Trump's promises and a snapshot of "a strong conservative vision for the size and role of our government."
"In addition to a renewed focus on the military, this proposed budget keeps the President's word to prioritize border security, veterans' health care, and school choice, as well as reduce burdensome regulations that harm small businesses and economic growth," Ross continued. "With our national debt quickly approaching $20 trillion, we cannot afford to waste any more taxpayer dollars on duplicative and ineffective government programs."
Republican U.S. Rep. Mario Díaz-Balart took a similar tone to Rubio, saying the budget "attempts to focus on our nation's real fiscal challenges" and presents an opportunity for conversations about national priorities and the national debt.
Then he concluded, "I look forward to Congress exercising its oversight role and ultimately making funding decisions."
Not many areas of common interest were cited by Florida's 12 Democrats, including Nelson.
"You're going to cut some of our most important agencies such as the National Institutes of Health, which is working to find cures for cancer and Alzheimer's, the Environmental Protection Agency, which keeps our air and water clean, and the Army Corps of Engineers, which is working to restore the Everglades," Nelson stated. "I agree that we must do whatever is necessary to keep our country safe, but cutting all of these important programs to pay for things, such as a wall, just doesn't make any sense."
In a Facebook post, Democratic U.S. Rep. Darren Soto of Orlando called Trump's proposal an "irresponsible budget which decimates investments in America's future to fund tax cuts for the rich. He proposed cuts to our Coast Guard (border security?), scientific research, commerce, state department, environment protection, agriculture and our nuclear program among countless others. We will fight to protect our future!"
Democratic U.S. Rep. Charlie Crist of St. Petersburg declared "Budgets are statements of our values as a people. The statement made today by the Trump Administration is that climate change isn't real, our environment is not important, diplomacy is a waste of time, medical breakthroughs aren't beneficial, the poor are on their own, and the arts, despite their small price tag, aren't of significance."
Democratic U.S. Rep. Kathy Castor of Tampa went into far more detail, arguing from the start that the budget fails to deliver on Trump's campaign promises to help the middle class and create jobs.
She cited deep or complete cuts in after-school programs, college students' PELL grants, transportation projects such as Tampa's Riverwalk, the National Oceanic and Atmospheric Administration's efforts to improve marine biology health, and the EPA.
"It is clear that Trump's budget is not balanced in a way that our community needs and expects.  It shifts even more economic burdens onto the shoulders of working families, guts important services and investments in our economy, attacks vital education programs and hurts Tampa Bay's sensitive natural resources," she concluded.
Democratic U.S. Rep. Al Lawson of Tallahassee said a budget should reflect society's values, and that this budget does not reflect those of his district.
"President Trump's budget calls for extreme cuts to vital funding for job training, clean energy, medical research, and public education," Lawson stated. "It is a shortsighted plan that seeks to give tax breaks to the wealthiest while taking away lifelines for those who need it most."
Democratic U.S. Rep. Val Demings of Orlando responded only by retweeting a post from Congressional Black Caucus chair U.S. Rep. Cedric Richmond, a Louisiana Democrat who noted that African Americans "have a lot to lose under this administration" and the budget proposal "is proof."
Wasserman Schultz provided the strongest language in her condemnations.
"Aside from the horrific health care cuts that will push tens of millions of people into higher-cost plans, or no coverage at all, this budget proposal sacrifices too many safety, environmental, labor and health protections, all just to ultimately deliver grotesque tax breaks to the wealthy," she stated in a release issued by her office. "It weakens or eliminates funding for, among many other things, transportation, clean energy, health research, public education and housing, legal services, national diplomacy, the arts and humanitarian aid. And while Trump's budget purports to improve our national security, it reportedly starves crucial aspects of it by putting our coasts and airports in dire jeopardy. This budget proposal is a gut punch to America's families, their needs, and their values."