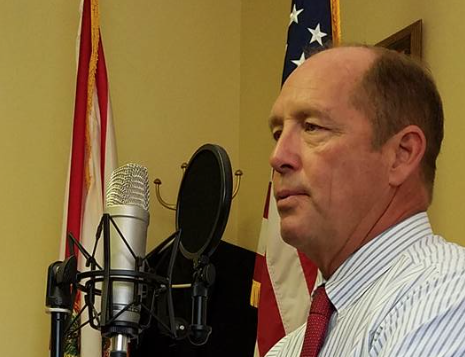 Republican U.S. Rep. Ted Yoho has introduced a bill he says will give insurance companies flexibility while Congress tries to work out a replacement plan for ObamaCare.
Yoho's Holding Health Insurers Harmless Act would roll back many of the regulations of health insurers in a strategy the Gainesville congressman said would free them to provide more plan options until the Affordable Care Act is replaced.
"It is important that all Americans have access to quality health insurance. Since ACA was signed into law, many insurers have either refused to participate in the exchanges established by the ACA, or have stopped participating in them altogether. In some states there is only one health insurance provider and option," Yoho stated in a news release issued by his office. "This is unacceptable and not what was promised. "
Among the aspects in the bill, it would:
– Return federal requirements on health insurance plans back to pre-ACA days, removing mandates and penalties.
– Provide some certainty to private sector insurers that they can provide plans outside of the ACA's requirements.
– Repeal requirements that insurers to provide certain plans, nor does it prevent them from providing plans that still comply with the ACA.