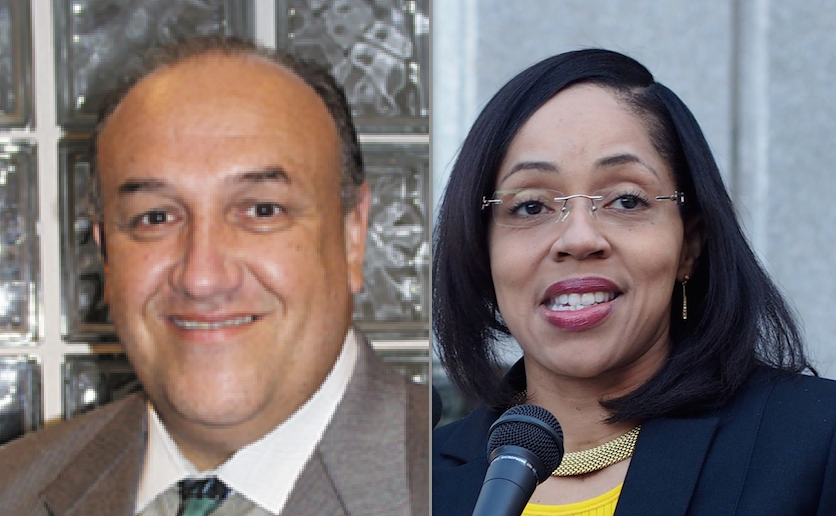 Orlando's State Attorney Aramis Ayala's decision to not pursue death penalty cases drew blistering criticism from one of Florida's police union heads who called her a coward and a traitor.
John Rivera, president of the Florida Police Benevolent Association, blasted Ayala in a press release saying that her decision outraged law enforcement officers. He called for her resignation.
"In life there are cowards, and then there are cowards with titles," Rivera stated. "Orange-Osceola State Attorney Ayala is a coward with a title. In fact, it is our opinion that she is a bigger coward than the killer of pregnant Sade Dixon, and an honorable guardian angel of society, Orlando Lt. Debra Clayton."
Ayala, state attorney for Florida's 9th Judicial Circuit, announced Thursday that after a review of Florida statutes and case law she concluded that the state's capital punishment laws were not just for anyone, in part because they lead to years and decades of costly appeals and delays that force victims' families to endure endless disappointment.
She said she would not pursue death penalty charges but would instead seek life imprisonment, including for the case of alleged cop-killer Markeith Loyd, charged with killing Dixon and Clayton, who was a master sergeant when she was slain in January.
Gov. Rick Scott then took the Loyd case away from Ayala late Thursday, using an executive order to reassign it to State Attorney Brad King of the neighboring 5th Judicial Circuit. Ayala said she would cooperate.
But Rivera called for more action.
"Anything short of Ayala's resignation amounts to an act of terrorism against victims within our justice system – the very people our justice system seeks to protect," he concluded. "We are a nation of laws and Ayala's inability to follow our laws makes her unfit for office."