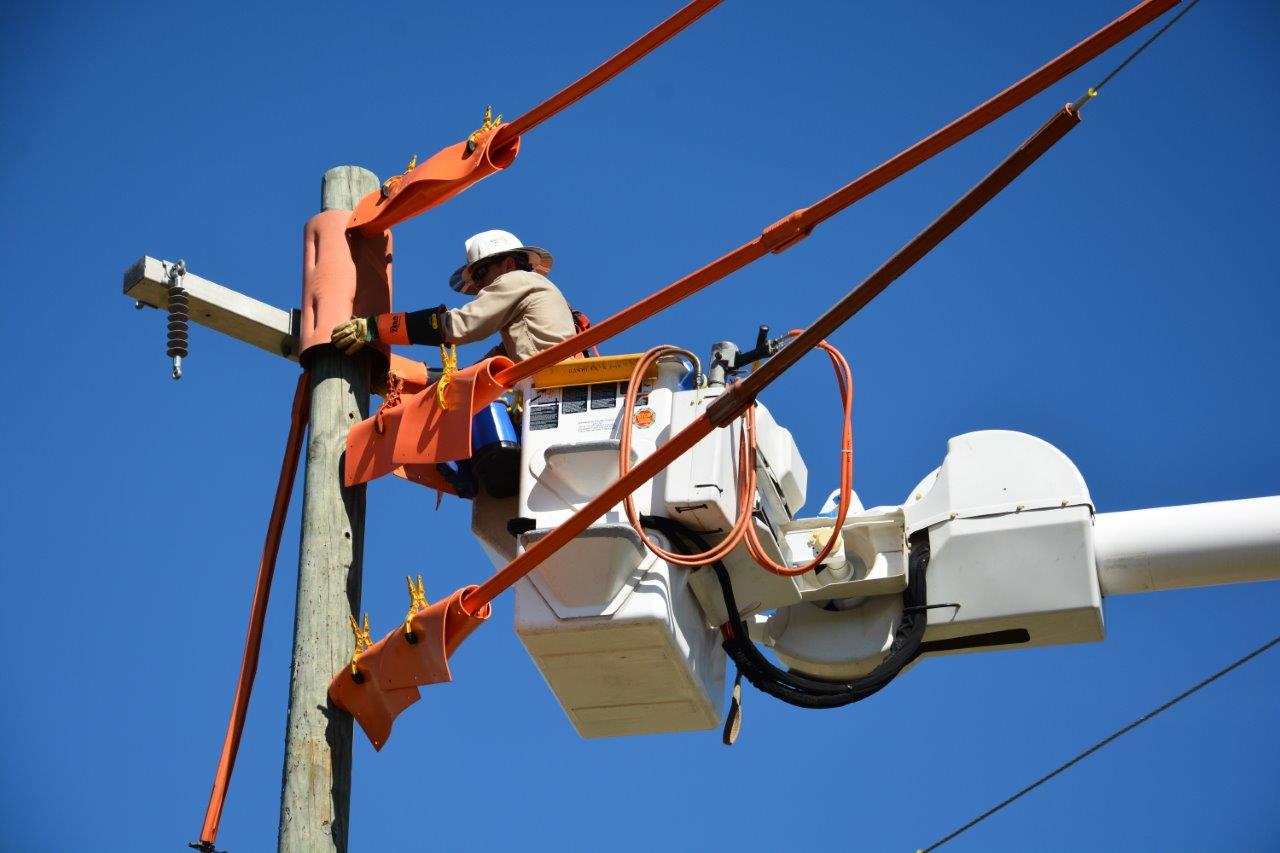 Gulf Power Co. will settle for nearly $62 million per year in increased rates for its customers in Northwest Florida, rather than the $106.8 million it had planned to seek from the Public Service Commission, the parties announced Monday.
The deal would guarantee the utility a return on investment to Gulf Power's stockholders averaging 10.25 percent — more than the Office of Public Counsel, which represents consumers before the PSC, had argued was justified.
Hearings in the highly technical base-rate case before the PSC had been scheduled to begin Monday afternoon and run for as much as five days. The monthly fixed charge on residential would have climbed from the existing $18 to nearly $50.
According to the company, the average monthly bill will climb from $144 to $151.
Also opposing the rate increase were large customers including Wal-Mart Stores Inc. Most parties indicated they could at least live with the agreement.

The settlement document bears the signatures of Jeffrey Stone, counsel to Gulf Power, and Public Counsel J.R. Kelly.
PSC Chairwoman Julie Immanuel Brown said the commission would hear arguments on the merits of the agreement on April 4, and could vote on it then. She'd seen the agreement for the first time only an hour before the hearing began, she said.
Charles Rehwhinkel of the public counsel's office said negotiations had broken down but resumed over the weekend. He and Stone committed the terms to writing only late Sunday night. "It's better than filing after the meeting," Rehwinkel said.
"It's one of the better settlements I've been a part of," Rehwinkel said. "The revenue increase, we felt, was a good compromise that resolved a lot of things in the customers' favor."
"The public review process is all about folks coming together and finding out what works best for customers. I think we achieved that today. It is in the hands of the Florida Public Service Commission moving forward," said Jeff Rogers, a spokesman for Gulf Power.
"We are glad that Gulf Power has agreed to do the right thing," Bradley Marshall, an attorney for Earthjustice, said Monday in a written statement.
"Raising this fixed charge on monthly bills would have unfairly penalized people who use less energy, and that makes no sense," he said.
The opposition said customers had swarmed public hearings regarding the increase in Panama City and Pensacola, and sent more than 1,000 protest letters to the PSC.
"The voices of the citizens were instrumental in this decision. This shows that people are paying attention, getting educated on issues that affect them and speaking out," said Pamela Goodman, president of the League of Women Voters of Florida.
However, the League did not join the settlement. Neither did the Southern Alliance for Clean Energy. Those groups cited "other concerns."
Representatives of the alliance said the base-rate hike was an attempt to shift onto Florida ratepayers costs associated with two coal-burning plants in Georgia, where long-term customer agreements were winding down.
It would have undermined Florida customer's efforts to control their own costs through adoption of alternative energy sources including roof-top solar, they said.
"We are pleased that the element we thought most egregious is going away," Stephen Smith, the alliance's executive director, said in a telephone interview.
It would have set "an extremely bad precedent," he said. "It would have damaged people's ability to manage their costs from their side of the system."
"We are glad that the fixed charge increase has been removed from Gulf Power's rate restructuring," said Tory Perfetti, chairman of Floridians for Solar Choice and Florida Director of Conservatives for Energy Freedom.
"This removal is a common-sense decision, meaning customers will now retain their freedom to manage their own power use regardless of whether that means being smart with their electricity use every month or investing in rooftop solar," Perfetti said. "Consumer choice is a staple of Florida's economy, and this fixed charge hike would have been a step in the wrong direction."
A dozen senior citizens wearing red and white AARP T-shirts attended the PSC meeting. One of their number, Mattie Gammon, said the group was well pleased.
"It would have, would I decide whether I get my prescriptions filled this month or do I get a loaf of bread," she said.