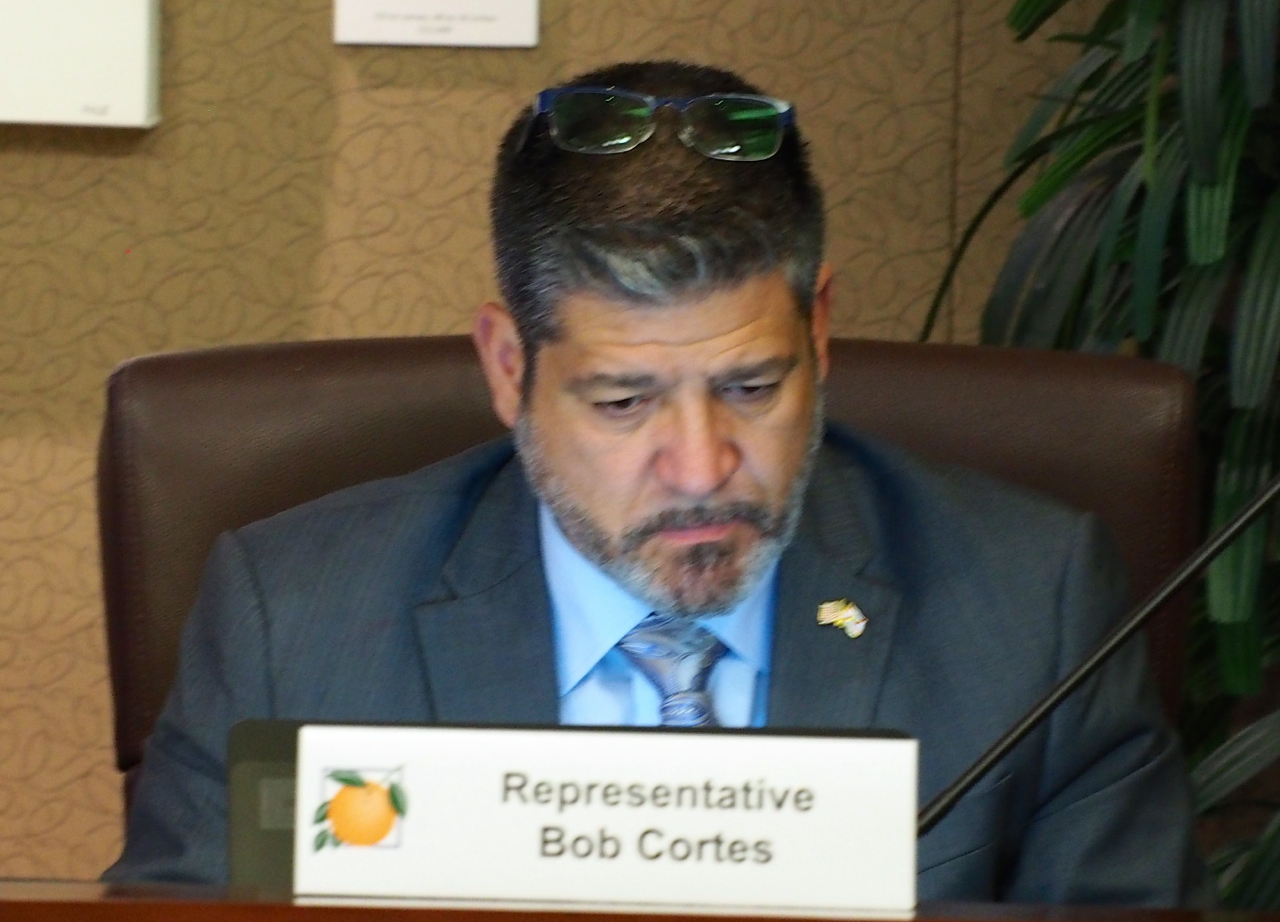 Republican state Rep. Bob Cortes called late Monday for Gov. Rick Scott to reassign all potential death penalty cases under the jurisdiction of State Attorney Aramis Ayala and to suspend her from office.
Cortes, who was among the first critics of Ayala's "no death penalty" policy announced last week, said in a letter to Scott on Monday that he has learned Ayala already is withdrawing death-penalty charges in other cases besides the one that has dominated news since her announcement last Thursday, that of alleged cop-killer Markeith Loyd. Among them, Cortes said, is that of Larry D. Perry, who faces charges of first-degree murder and aggravated child abuse of his son in 2013.
Cortes, whose District 30 includes Maitland and other parts of north Orange County in Ayala's 9th Judicial Circuit, advised Scott that it is "obvious these cases will not be handled in the manner they should be by the current state attorney.
"I respectfully ask that you suspend State Attorney Aramis Ayala from her position," he wrote.
In an accompanying press release, Cortes declared, "I continue to believe strongly that State Attorney Ayala's disregard for Markeith Loyd's victims demonstrates the irreparable harm she could do to justice in the Ninth Circuit and warrants her removal from office.
"If she continues to follow through with her promise to not hear current death penalty cases, including six pending cases, justice may be thwarted for additional victims of heinous crimes," he added. "I appreciate the Governor's swift response thus far. I am confident he will continue to act within the scope of Florida law to ensure that justice is done for Markeith Loyd's victims and everyone in the Ninth Circuit."
Ayala announced last Thursday that was opposing the death penalty because she had concluded after a legal review that it is not just for anyone, including the families of victims who must endure many years and sometimes decades of delays and appeals.
She has received little support so far from Central Florida's legislative delegation. Last week Cortes and fellow Republican state Reps. Mike Miller and Rene Plasencia called a press conference first calling for the Loyd case to be reassigned, and for her to possibly be removed. On Friday Democratic state Sen. Victor Torres of Orlando, a retired police officer, also condemned her decision. And on Monday Republican state Rep. Scott Plakon said he would consider re-reviewing funding for the 9th Judicial Circuit Office of the State Attorney. Except for Torres, Central Florida's Democratic lawmakers have been largely silent.
Scott deflected questions Monday about whether he might consider removing her from office, though he said all options were on the table.