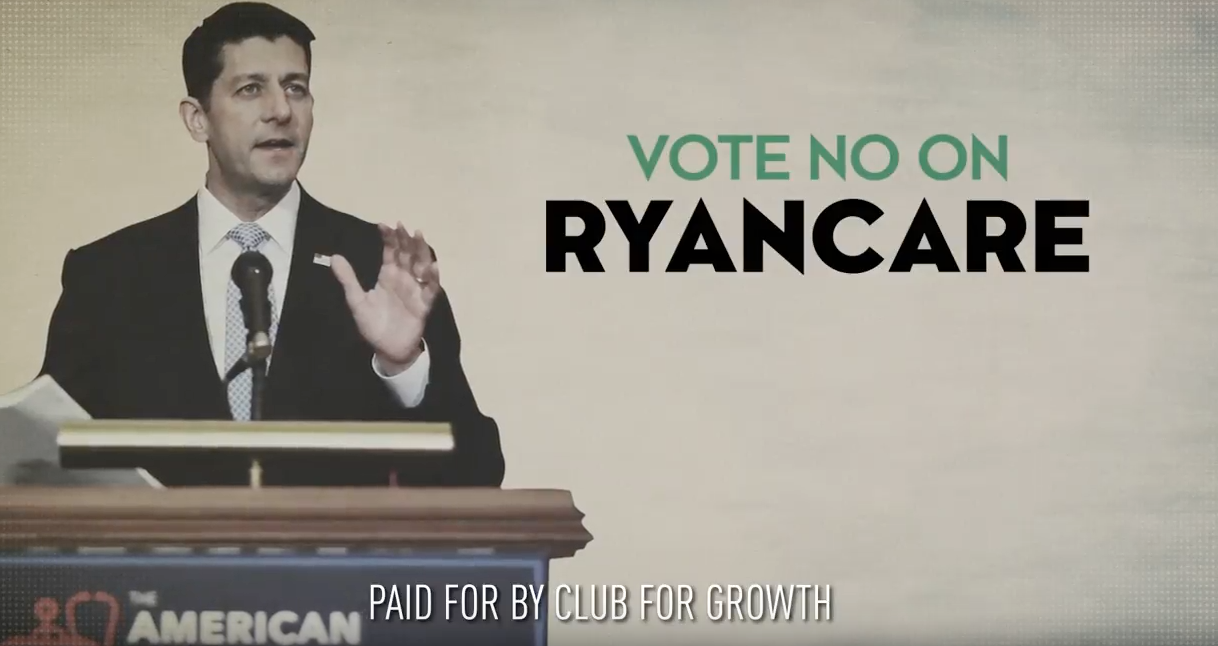 The House of Representatives are poised to vote on "The American Health Care Act" Thursday, but nobody is certain whether the GOP-backed plan has enough votes to pass.
Miami Republican Rep. Illeana Ros-Lehtinen has said she would vote against the bill; now the Club for Growth wants to ensure dissension in a new television ad, one of ten Republicans nationwide the conservative group is targeting all week.
"The RyanCare bill fails to keep President Trump's promises of interstate competition and health insurance deregulation," said Club for Growth President David McIntosh. "Republicans promised a bill that would stop Obamacare's taxes and mandates, and replace them with free-market reforms that will increase health insurance competition and drive down costs. RyanCare fails on those counts, and that's why the Club is letting millions of constituents know that their Representative should reject RyanCare."
"After studying the impact of this proposed legislation on my district and speaking with many of my constituents, I have decided to vote no on the bill as currently written," Ros-Lehtinen said in a statement to the Miami Herald last week. "The bill's consequences for South Florida are clear: too many of my constituents will lose insurance, and there will be less funds to help the poor and elderly with their health care."
Other GOP lawmakers targeted by the group include New Jersey's Leonard Lance and Tom MacArthur, New York's Peter King and John Katko, Pennsylvania's Brian Fitzpatrick and Charlie Dent, Virginia's Rob Wittman, Nebraska's Don Bacon and California's Darrell Issa.