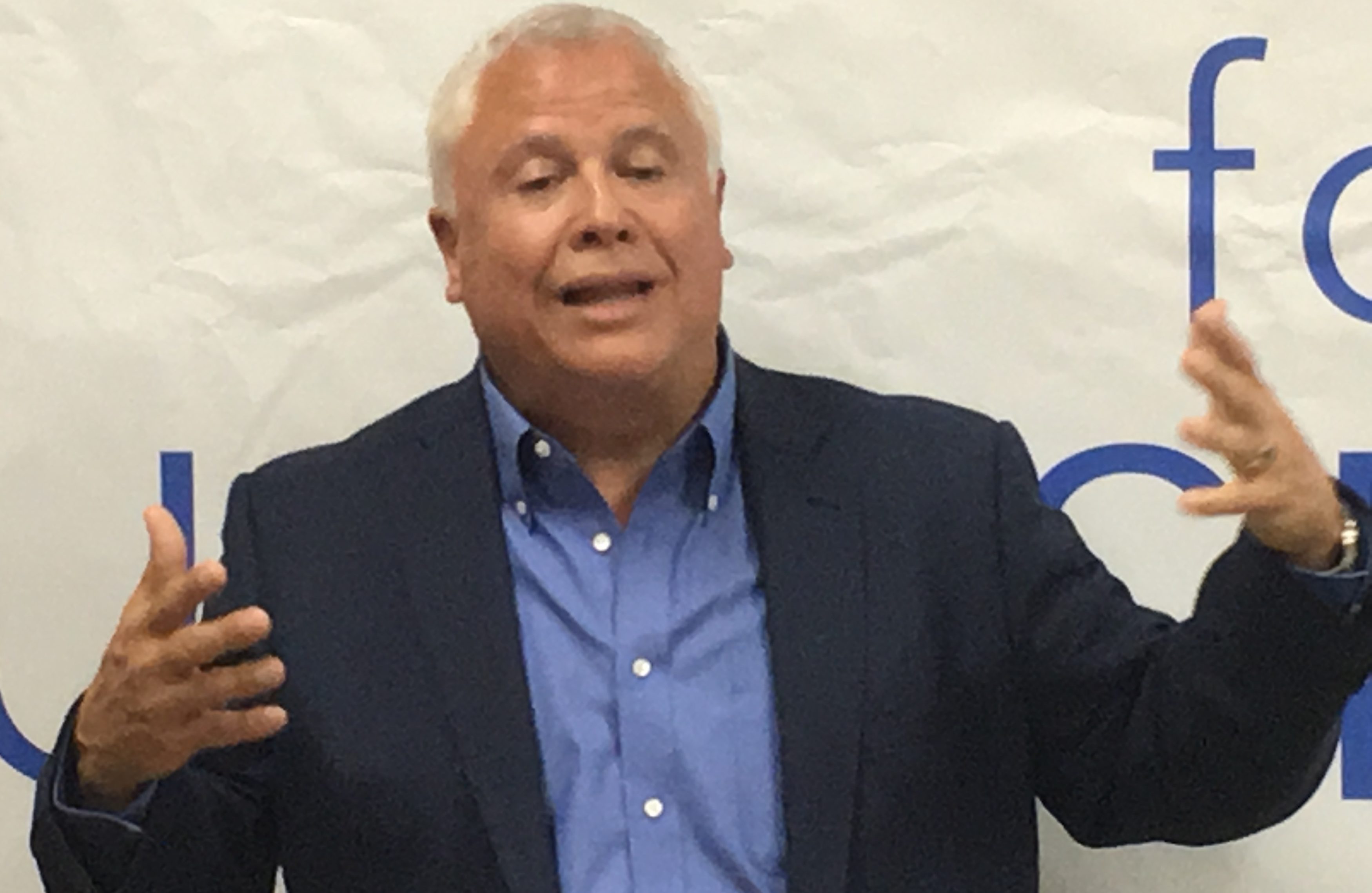 (This post has been updated, below.)
What's wrong with this picture?
Carlos Beruff, chair of the Constitution Revision Commission, the panel that will undertake rewrites of the state's governing document, says the first hearings for public input will be next Wednesday in Orange County, April 6 in Miami-Dade County, and April 7 in Palm Beach County.
Did you catch it? 
Let me give you a hint: Five of the commission's members, including the House Speaker Pro Tempore, are current members of the Legislature. Many others are intricately involved in The Process. 
And, well, we're in the middle of the 2017 Legislative Session, which doesn't end until May 5th. 
So, does Beruff – the Manatee homebuilder who lost a U.S. Senate bid to Marco Rubio last year – expect the lawmaker members not to attend those early CRC hearings? 
Or conversely, does he expect them to miss important meetings at the Capitol during session?
Here's the more realistic answer: He hasn't even considered any of that before he rushed to start setting up hearings. 
Indeed, why the rush? Why not take the time to give ample notice to members of the public in those areas who might want to attend the hearings?
As one person told me, "Beruff is trying to run a railroad when he's never even been a passenger on a public policy train."
Bottom line for now: This kind of ignorance doesn't bode well for a process that will affect the live of Floridians for years to come.
*          *          *
Updated Thursday — House Speaker Richard Corcoran said he had not spoken to Beruff about the public hearing schedule.
His next comment suggested that the three commission members who belong to the House GOP caucus won't be asking for excused absences during session.
"When you have a once-every-20-years, august body, dealing with something of the highest impact as our constitution, and you only have a limited number of members – 37 – and immediately the first action is to disenfranchise one-sixth (of them), I don't think that's a good start," Corcoran said.
The others are Sen. Darryl Rouson, a St. Petersburg Democrat, and Sen. Tom Lee, a Thonotosassa Republican; all five were appointed by the speaker.
—Jim Rosica, Tallahassee correspondent
*          *          *
Updated Friday — CRC spokeswoman Meredith Beatrice issued a response to Corcoran:
"As a commission which meets just once every 20 years, commissioners have a responsibility to be accountable to the people of Florida and accomplish as much as we can in the short time we have. The work before this commission is incredibly important. We will be working with all commissioners on additional public hearings to ensure the best possible outcome for families in our state. It is very important commissioners participate and hear from the public. That is why we only released a few dates, more will be scheduled soon. Videos of the meetings will also be posted online."