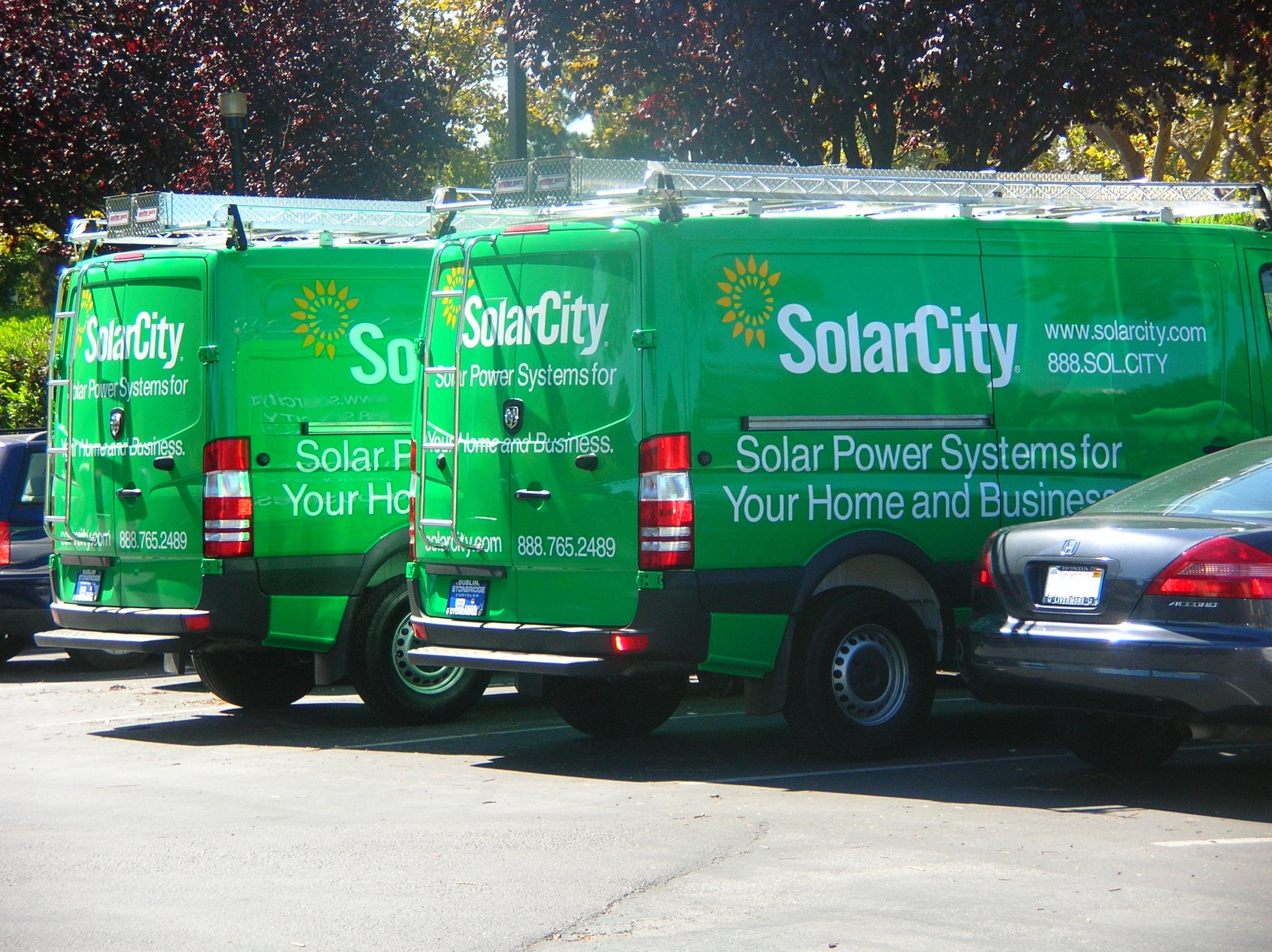 Florida's solar industry has embraced a comfortable narrative – they are the small-business "little guys" facing giant corporations, which care little about consumers and renewable energy.
In reality, nothing could be further from the truth. And it reveals a dark side to sunny solar.
For example, The Daily Caller is reporting on an investigation by the Treasury Department into potential fraud by solar panel companies – many receiving three years of taxpayer cash — in a case that could have "two-and-a-half times" the reach of Solyndra, the scandal that dogged the early years of the Obama administration.
Republicans senators are calling on Treasury Inspectors General Eric Thorson and J. Russell George to offer updates on the investigation into solar companies inflating market value of their products to bolster taxpayer funding.
According to a letter to Treasury officials from Republicans Jeff Flake of Arizona and Lisa Murkowski of Alaska: "The Department recently indicated that applicants included ineligible costs or otherwise overstated the value of their solar energy investments by claiming approximately $1.3 billion in unwarranted cash grants."
Murkowski and other Republicans have been waiting for results of the investigation, scheduled for release back in June 2015. For more than three years, federal officials investigated potential fraud by solar companies.
"Based on the information available," Murkowski wrote in November, "we remain concerned that the 1603 cash grant program and the administration of the investment tax credits lack sufficient transparency, oversight and enforcement to protect taxpayers."
In addition to the Treasury investigation, a recent New York Times article and reporting by the South Florida Sun Sentinel exposes Florida's solar industry for what it truly is – billion-dollar, for-profit corporations engaging in highly questionable business practices to prey on consumers.
SolarCity, the nation's leading installer of rooftop solar panels – and a favorite in the renewable energy sector – promotes itself to investors with a single idea, a 20-year lease to sign up for its solar panels.
However, SolarCity has employed practices that echo big-bank mortgages that led to the financial crisis and Great Recession of 2008.
Sun Sentinel reporter Ron Hurtibise uncovered other programs throughout South Florida that have cropped up over the past two years, giving consumers, particularly those elderly or disabled, a chance to finance major improvements – such as solar panels – for up to 20 years with no money down and no credit checks.
Unscrupulous contractors target many of these Floridians with promises that solar panel rebates that would "pay for themselves."
Later, those consumers learn they have been scammed, and are ineligible for such reimbursements.
NYT journalists Danielle Ivory and Diane Cardwell also found dozens of homeowners who, over the last three years, entered long-term solar panel agreements shortly before (and sometimes after) defaulting on mortgages. More than a dozen homeowners were already in default, or with other liens on the property, by the time SolarCity sent paperwork to the government.
The situation got to the point where Mohammed Ahmed Gangat, an attorney for SolarCity, was forced to file documents with a New York State Court asking for an extension. The company was, as the Times reports, "inundated with hundreds of lawsuits in New York, and thousands across the country, all of which have named SolarCity as a defendant in a residential foreclosure action."
A statement from SolarCity representatives clarified Gangat's statement, saying that there were only 139 cases out of "more than 305,000 installed customers."
Either way, the figures pose a problem: If the attorney (who SolarCity pointed out was not an employee) cited incorrect figures in his filing, he would be subject to ethical disciplinary action. On the other hand, if the number of cases is indeed "in the thousands," SolarCity – now owned by automaker Tesla – could face a "threat to its financial performance that it has not disclosed to the government and investors."
To consumers, the basic premise of SolarCity is simple, install solar panels and save on electric bills.
The company offers to pick up installation costs, an average of $25,000 to $30,000, and charge customers a flat rate for electricity produced by the panels, usually at rates 10 to 15 percent below that of utilities.
Customers get cheaper power; SolarCity gets regular monthly payments.
But in the past few years, SolarCity lowered requirements for entry into the program – using a cutoff 650 FICO score, considered by many to be only "fair" credit. But that credit score is assessed months before solar panels are installed, and can fluctuate considerably based upon financial situations.
As Rod Griffin, director of public education at credit reporting agency Experian, told the Times: "For a consumer with a sub-700 score, it's likely that there are already some indicators of risk there, but not a severe one to that particular lender, I guess, at that point."
Relying on a single credit score – one that could change for the worse at almost any time – calls into question SolarCity's business practices, especially considering the expensive hardware that will be sitting on foreclosed homes, which could number in the hundreds (or even thousands).
Adding to the confusion are courts that will have a difficult time determining the true ownership of installed solar panels.
Of course, SolarCity is not the only solar company facing these problems, but it is one of the largest.
"SolarCity needs to contest every foreclosure to have any realistic chance of getting either paid for or the return of their solar panels," Connecticut attorney Christopher McCormick said. After a decade representing banks, McCormick now works with homeowners facing foreclosure.
"Those panels are pretty valuable," he told the Times. "It makes sense that the company would not want to lose them."
In addition to McCormick, several groups have formed to educate the public on the dark reality of the solar industry.
One such website – MakeSolarSafe.com – says its goal is to "share the truth about solar energy" and help policymakers make "well-informed energy policy decisions."
The group reveals the downsides of "net metering," reimbursements to solar rooftop owners for electricity generation they return to the grid, which results in "a great deal of hidden cost."
According to the website: "Customers leasing rooftop solar systems are often unaware of additional maintenance costs for which they are responsible. In fact, they are often required to purchase additional maintenance agreements with the company they are leasing from. Average panel cleaning costs can be as much as $20 per panel, costing customers with large photovoltaic systems as much as $700 per year for cleaning."
Another hidden cost of solar power is the maintenance of the shared electrical grid, by way of increased voltage and stress throughout the power infrastructure.
Since solar energy is by nature intermittent, the introduction of solar-based electricity often causes spikes to the entire system, leaving consumers (including those not using solar) to pay the increased maintenance costs.
Massive solar corporations, questionable business practices, thousands of foreclosures and hidden costs for consumers — it is far from the "little guy" image solar groups such as Southern Alliance for Clean Energy portray the industry in its effort to expand solar power throughout Florida.