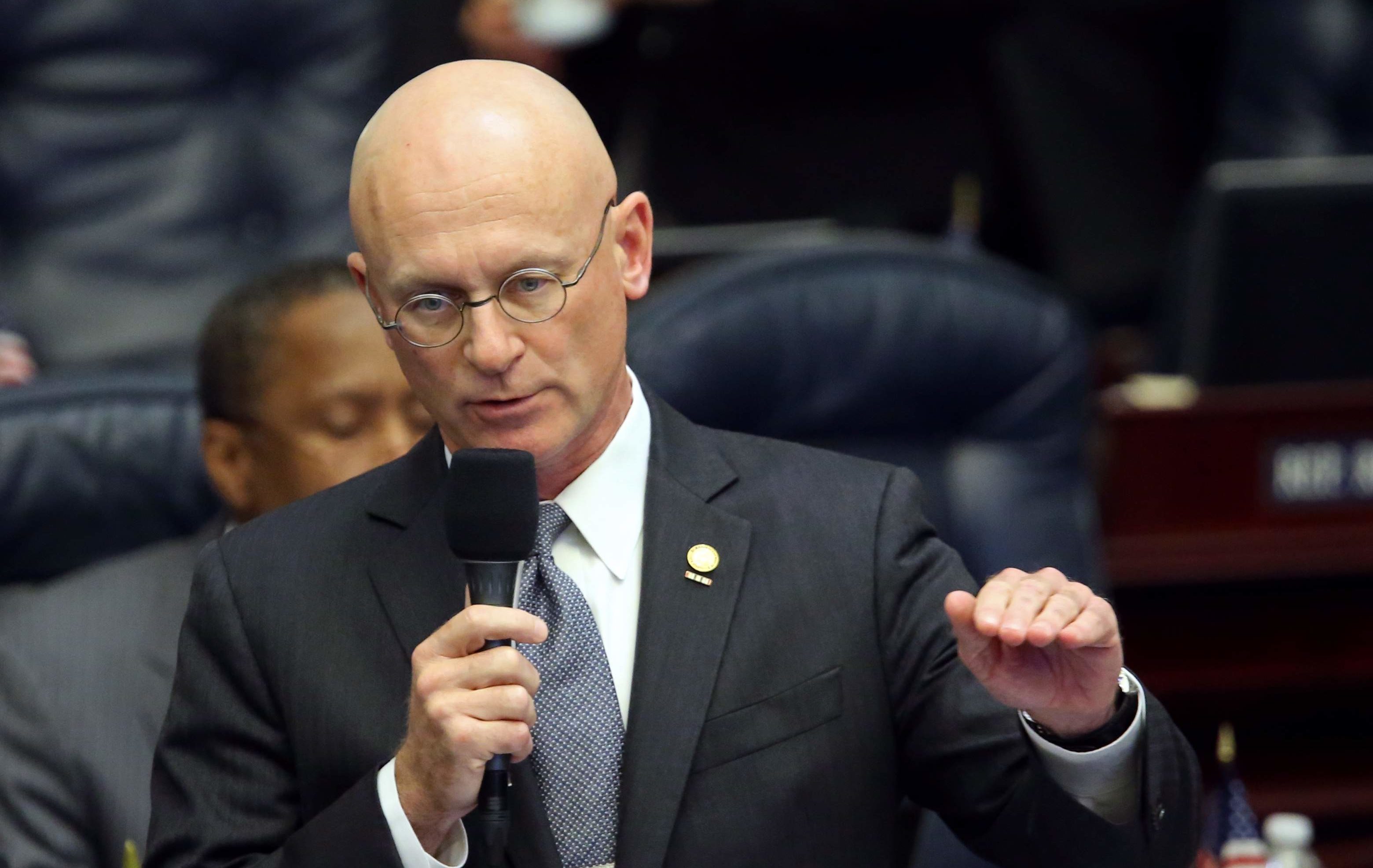 State Rep. Cary Pigman did not misuse his official position to retaliate against a school principal in his district, an administrative law judge ruled this week.
In a 22-page order, Judge June C. McKinney recommended that the Florida Commission on Ethics dismiss its case against the Avon Park Republican, first elected in 2012. He still faces a DUI charge from an unrelated incident last week.
Pigman, also a doctor of emergency medicine and Army Reserve physician, had been accused of "linking his efforts to obtain legislative funding for the Okeechobee School District … to retaliate or attempt to retaliate against an employee of the School District."
That employee was elementary school principal Tracy Maxwell Downing, the ex- sister-in-law of Pigman's former secretary, Libby Maxwell, with whom he had been having an affair and to whom he is now married.
In October 2015, Downing and Pigman attended a legislative delegation meeting in the county. He said she "used her middle finger in a manner that could be seen as 'flicking a bird' at him," an investigative report said. Downing later said she was only "scratching her head."
McKinney wasn't buying it, noting that Downing had admitted "flipping (Pigman) off" to schools superintendent Ken Kenworthy, and "even apologized," telling him "she did not realize one obscene gesture in the spur of the moment would lead to something like this."
That December, Pigman and Libby Maxwell met with Kenworthy to "address their concerns" about Downing and the academic performance of her daughter, who attended Downing's school.
Pigman played jailhouse recordings between Downing and her brother when he was locked up on an unrelated charge. In them, she could be heard telling the brother she was giving Pigman "hell," because the state representative was spending nights with the secretary at her marital home while her husband, Downing's brother, was in jail.
Pigman then asked Kenworthy, "Is this the best that the Okeechobee School District has to offer," adding that "…this would be in the back of (my) mind when thinking about the School District," according to the investigative report.
"The Okeechobee School District was seeking $63 million from the Florida Department of Education to construct a new high school," the report noted.
Pigman's remark, however, was just a "poor choice of words, (and) at most, the statement can only be perceived as nebulous because (it) lacks any specificity," McKinney wrote.
In fact, the judge added, "the record is void of any evidence to show either Pigman or (his now wife) tried to leverage their status by threatening, asking for, or discussing discipline, suspension, termination or any other punishment for Mrs. Downing … The record only shows that Mrs. Downing's unprofessional harassing behavior was reported."
Being in the Legislature "does not strip a legislator's right to report wrongdoings of a public employee," the order says.
McKinney also found "no reliable evidence" that Pigman suggested blocking the district's funding. "Furthermore, the funding issue never went before the Legislature since the request was denied at the agency level stage for not meeting the critical need test," she wrote.
The order goes to the Ethics Commission for final action. Before that, the parties can submit written objections for consideration.