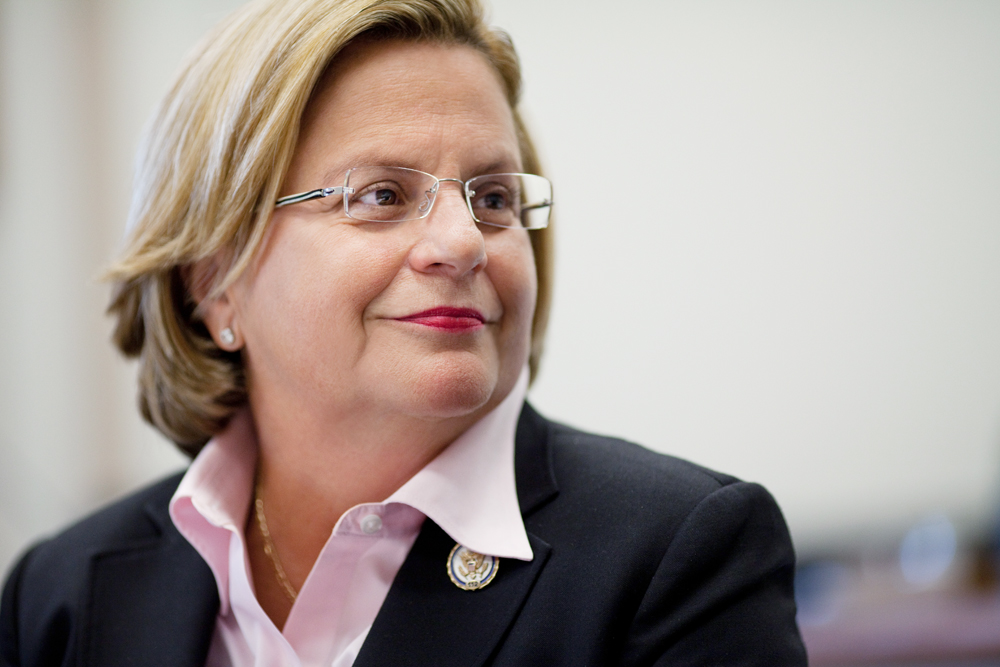 No one knows when President Donald Trump and congressional Republicans will make another attempt at repeal and replace the Affordable Care Act.
Some hard-line GOP lawmakers want to force a repeal-only bill back onto the floor, once again putting several House Republicans on the spot.
On Friday, Alabama Republican Mo Brooks, part of the House Freedom Caucus, filed a full ACA repeal.
However, Brooks says he must wait 30 days until he begins collecting signatures for a discharge petition, POLITICO reports.
That's compelling the Democratic Congressional Campaign Committee to single out Miami Republican Illeana Ros-Lehtinen, who last week said she would not support the American Health Care Act because "millions of people would lose their coverage."
However, like her GOP brethren, Ros-Lehtinen frequently sided with them when voting on bills to repeal the ACA over the past six years. According to the DCCC, Ros-Lehtinen voted 12 times to repeal the ACA. But since there's not an alternative at the moment, Democrats are questioning whether she'd support the Brooks petition.
But since there's not an option at the moment, Democrats are wondering whether she'd support the Brooks request.
"Ileana Ros-Lehtinen has voted repeatedly to recklessly tear health care away from millions of Americans with absolutely no plan to replace it," said DCCC spokesperson Cole Leiter. "House Republicans should be focused on improving the Affordable Care Act, but instead are again pursuing full repeal without a replacement, and Ros-Lehtinen's constituents deserve to know where she stands on this petition."
Ros-Lehtinen has represented parts of Miami in Congress since 1988. She defeated Democrat Scott Fuhrman last fall 55 to 45 percent.
Regarding another crack at health care, House Speaker Paul Ryan told reporters Tuesday that "we want to get it right."
 "We're going to keep talking to each other until we get it right," he said. "I'm not going to put a timeline on it because this is too important to not get right and to put an artificial timeline on it."