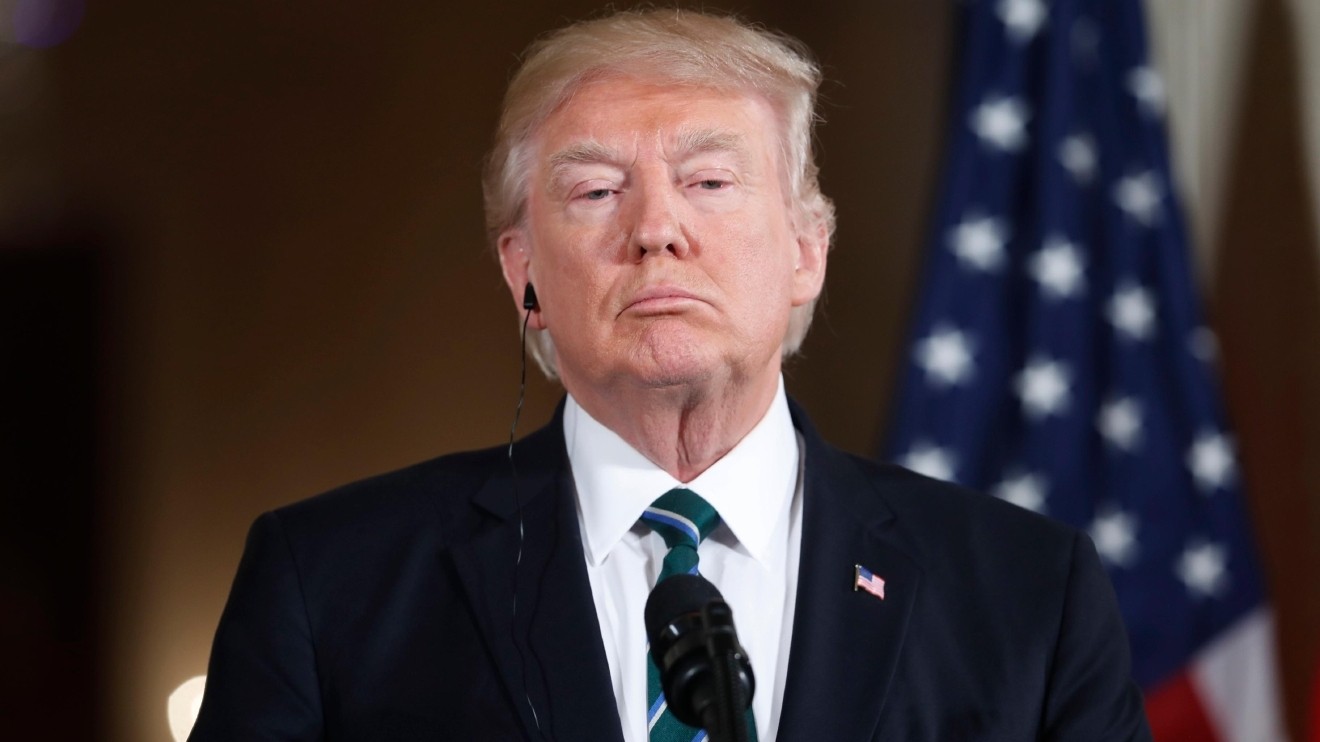 We know Donald Trump won and Hillary Clinton lost the 2018 presidential election.
What else do we need to know? We need to know why Trump won and Clinton lost.
We know that Clinton won the popular vote 65,844,954 to 62,979,879, or by 2.9 million votes. Trump's popular vote deficit was the largest ever for someone elected president.
We all know that he popular vote does not determine the winner in a presidential election. The only thing that matters is the electoral vote, and Trump won 304 electoral votes to Clinton's 227. Trump won 34 more electoral votes than was needed to win the election.
There were also seven "faithless" electors who cast their vote for neither Trump or Clinton. Three voted for former general and Secretary of State Colin Powell. Vermont Sen. Bernie Sanders, Ohio Governor John Kasich, former congressman and presidential candidate Ron Paul and Sioux anti-pipeline activist Faith Spotted Eagle each received one vote.
Ask individuals why Trump Won and Clinton lost and you will receive a variety of responses. Some Clinton supporters argue that she lost because of Russian hackers and WikiLeaks releasing her emails. Others blame FBI Director James Comey's "October surprise" about reopening the investigation into Clinton's emails shortly before the election.
Others blame Clinton for her defeat. She was an unpopular candidate who barely defeated a little-known Vermont senator even though the Democratic National Committee seemed to do everything possible to assist Clinton in winning the primaries. Many saw Clinton's use of a private email server, in spite of warnings, to be a self-inflicted wound, as was her comment about Trump's supporters being a "basket of deplorables."
Heading into election night, the election was Clinton's to lose, and that's exactly what she did. Clinton was not the only Democrat to lose. What was supposed to be a great election for Democrats, turned into a great election for Republicans.
Republicans lost only two senate seats, although they had to defend 24 of the 34 contested seats. Republicans lost only six seats in the House, although Democrats had hoped to win control of both chambers at one point. In addition, Republicans picked up two more governorships, raising their total to 33, and they won control of both houses in the state legislatures in two more states, giving them complete control in 32 of the 49 states with a bicameral legislature.
Trump won, in part, by shifting six states from the Democratic to the Republican column. Trump won the key state of Ohio by 8 points and Iowa by 9 points. He also squeaked out narrow wins in Florida (1.2 percent), Wisconsin (0.8 percent), Pennsylvania (0.7 percent) and Michigan (0.2 percent). Victories in these six states added 99 electoral votes to the Trump total, more than enough to win the election.
Republicans like to point to Trump's strengths by noting he won 30 states to 20 for Clinton, carried 230 congressional districts to 205 for Clinton and swept over 2,500 counties compared to less than 500 for Clinton. The political map of America looked very red and looked very much like a Trump landslide.
But maps often distort political reality. After all, Clinton did win 2.9 million more votes than Trump. If she had not lost Michigan, Pennsylvania and Wisconsin by less than 1 percent, she would have been president and Trump would be managing his hotel chain.
The usual explanation for Clinton's loss was that turnout was far lower than normal. That is not true. The total turnout of 136.6 million was a record turnout and represented 60 percent of the voter-eligible population.
Turnout was down slightly for black voters, but that ignores the fact that 2008 and 2012 had record black turnout due to the Barack Obama candidacy.
According to a recent analysis of the 2016 presidential vote by The New York Times, Trump's victory was primarily due to his ability to persuade large numbers of white, working-class voters to shift their loyalty from the Democrats to the Republicans. "Almost one in four of President Obama's 2012 white working-class supporters defected from the Democrats in 2016."
Trump was able to convince enough working-class Americans that he was the dealmaker who would work for the little guy and Make America Great Again.
"I am your voice," said Trump, and the America voters believed him.
___
Darryl Paulson is Emeritus Professor of Government at the University of South Florida St. Petersburg specializing in Florida Politics, political parties and elections.