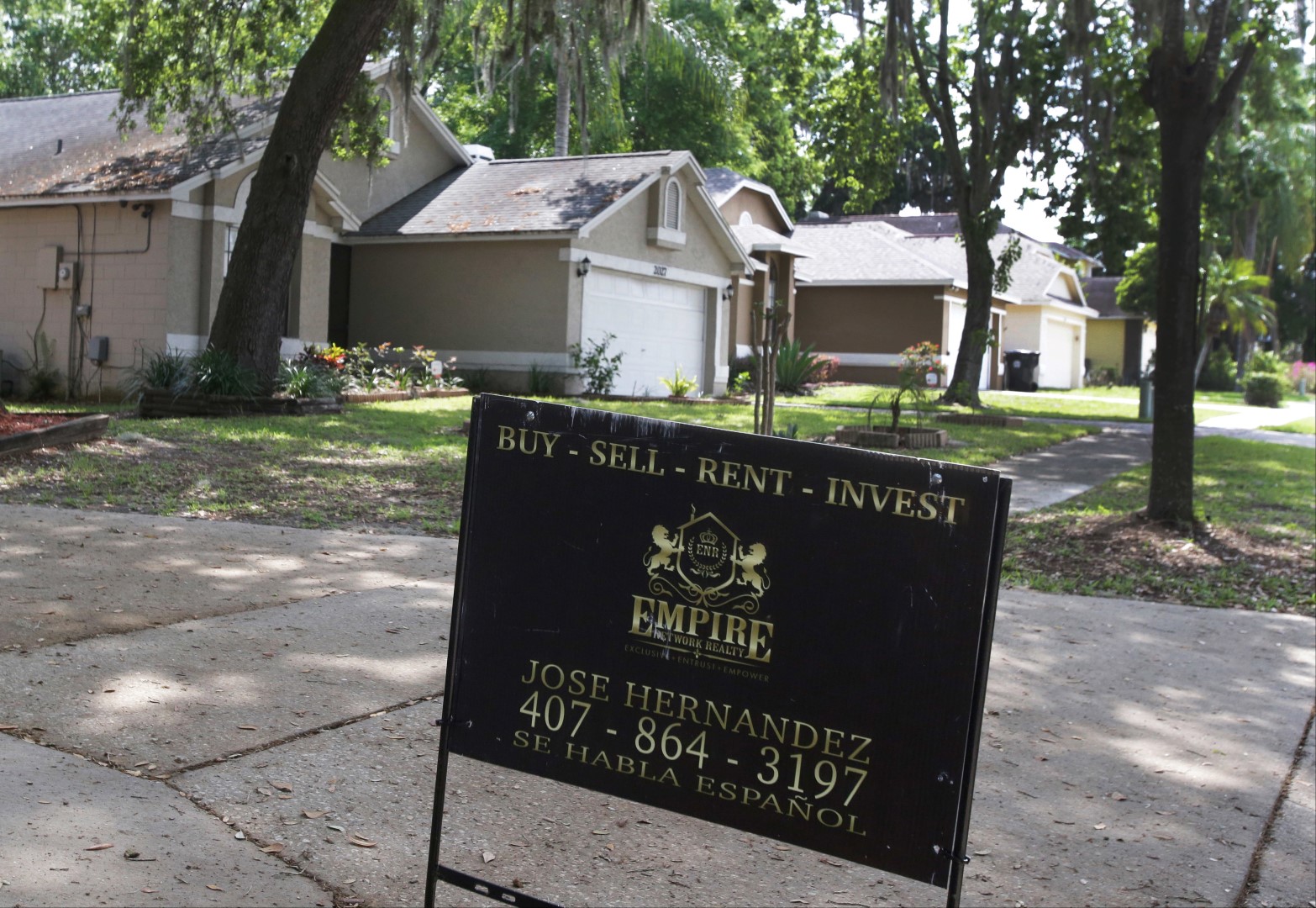 A new poll commissioned by the vacation home rental giant Airbnb shows that Floridians are overwhelmingly supportive of the idea of people renting out their homes to tourists.
The poll found 80 percent support allowing Florida residents to rent out their homes through Airbnb and more than half think the rapidly-rising trend is good for the state.
And the poll also found that surveyed voters would support taking away cities' and counties' abilities to regulate vacation rentals, leaving it up to the state, a question addressing two bills moving through the Florida Legislature.
Fabrizio, Lee & Associates pollsters David Lee and Tony Fabrizio, a Republican strategist who played key rolls in the campaigns of both Gov. Rick Scott and President Donald Trump, surveyed 1,200 registered voters from March 9-12. The partisan split was 38 percent Democrat, 35 percent Republican, and 27 percent independent or something else; and the pollsters reported a 2.8 percent margin of error.
"There is overwhelming support for allowing Floridians to rent out their homes through Airbnb," the pollsters concluded.
The poll gave overwhelming support for that conclusion. The key question about home rentals found 80 percent support and 20 percent opposition. And the support was within the margin of error of 80 percent for Republicans, Democrats, independents, and for voters in north, central and south Florida. Republicans and south Floridians offered the least support – 78 percent each.
The question of whether the practice is good for Florida showed similar unanimity. Overall, 52 percent of those surveyed said it was good for Florida, 35 percent said it was neutral, and 13 percent bad. Republicans were slightly below those levels, at 49 percent good, 35 percent neutral and 16 percent bad. All other breakouts showed majorities thinking it is good.
Seventy-three percent of those surveyed said they favored having the state, not local governments, registering rental properties; and 64 percent said they would support changing state law to prevent cities and counties from imposing restrictions on vacation homes.
House Bill 425 and Senate Bill 188 would prevent cities and counties from regulating vacation rental houses.
Opponents of those bills are raising several broad concerns. First, that in some communities the vacation rental business is expanding so fast it is taking over some communities. Second, that the vacation rental industry is in some cases is not following the home-owner renting out his house model, but rather seeing companies buying up numerous homes in a community and centrally renting them all like a hotel with units all over town. Third, they said they have rising concern that in some cases the vacationers staying in the homes become nuisances to both home owner neighbors on the block, and to city police and other services. And finally, cities and counties are arguing that they're closer to the their communities and should have a say about how to regulate them.
But the poll sends a clear message about politicians interested in deciding the issues. Overall, 39 percent said they would be more likely to support politicians who favor home rentals, while 46 percent said such a policy would have no impact on their votes, and 15 percent said they would be less likely to support such politicians. The splits were similar for Republicans, Democrats, independents, and north, central and south Floridians, with Republican and south Floridians slightly less impressed by such politicians.