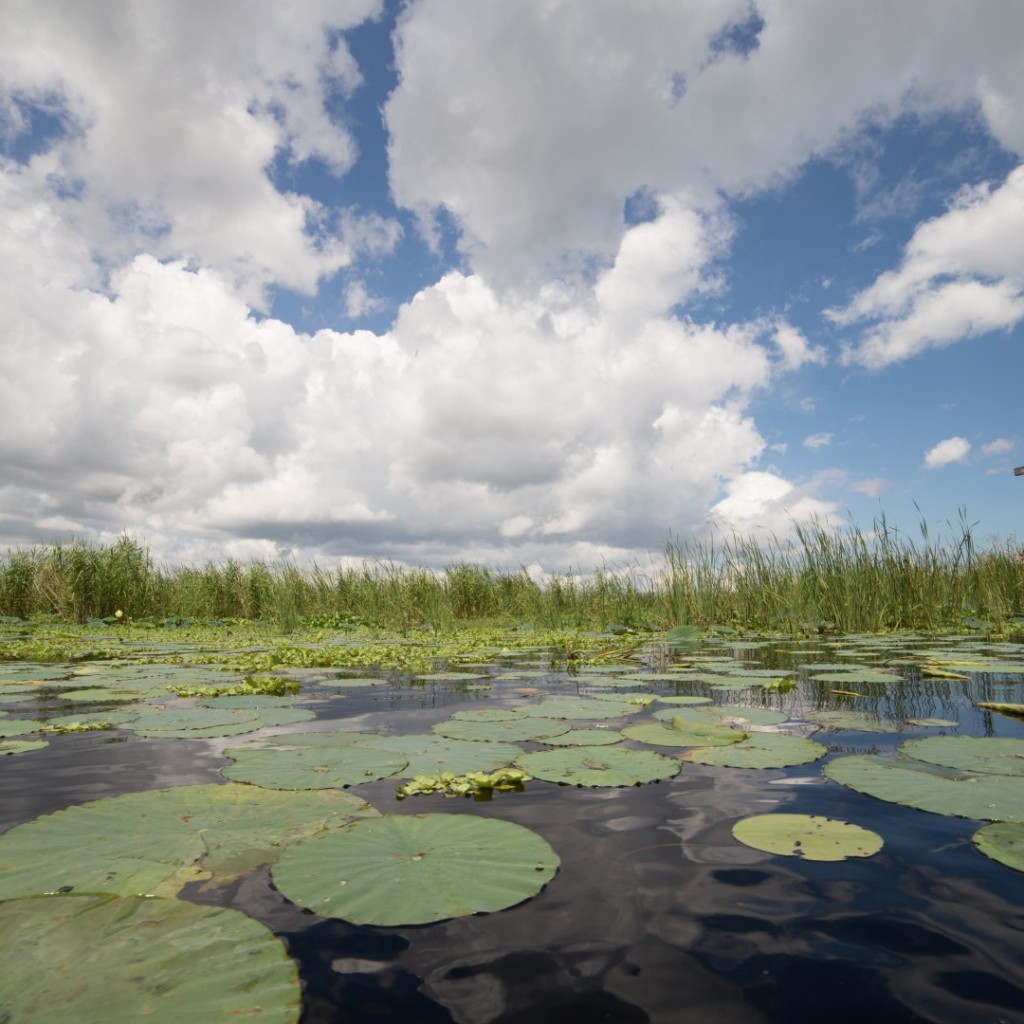 The reservoir system that Senate President Joe Negron hopes to build south of Lake Okeechobee is about to get smaller but deeper.
Negron announced plans Tuesday to possibly scale back the project's acreage while still storing between 100 billion and 120 billion gallons of water by increasing the reservoirs' depth to 14 feet.
"An amendment has been filed to sort of address where we are," Negron told reporters.
SB 10, sponsored by Sen. Rob Bradley, will be heard Wednesday at 2 p.m. before the Appropriations Committee, Negron said.
"The amendment is just a recognition, again, of what the No. 1 goal of this legislation is. And that is to have additional southern storage to reduce and, hopefully, one day eliminate the discharges," he said. "That's the indispensible component of this issue."
By "discharges," Negron meant what Bradley calls the toxic, algae-laden "guacamole water" that issued from the lake in June, sickening both people and the tourism economy along waterways.
Based on discussions with constituents, scientists, and local residents, Negron said, he proposed changes to his original plan.
He would save money by building the project on land already owned by the state, or where private landowners agree to sell or lease to the state.
The total cost would shrink from $2.4 billion to $1.5 billion, with $750 million the state's share.
The plan would absorb Gov. Rick Scott's proposal to replace septic systems north of the Lake with sewage systems. Additional reservoir capacity would go in north of the lake.
First-year costs would be $64 million, with up to $100 million in Land Acquisition Trust Fund money raised in subsequent years through approval of up to $1.2 billion in bonding capacity.
Negron isn't sure it'll cost that much, but "we want to make sure we have sufficient bonding capacity to move forward."
The local water management district will conduct scientific studies to design the project, including water treatment areas. If not needed, Negron is prepared to give up portions of the state's options to purchase land now in sugar production.
Finally, Negron will push jobs projects to employ displaced agricultural workers. They include construction and maintenance of the reservoirs, improvements to Clewiston's airport and an inland port, and a half-dozen infrastructure projects contained in separate legislation.
The amendment calls for "substantial progress on plan approval" and initial land acquisition by Jan. 9, 2018, and plan approval by Oct. 1, 2018.
Bradley said the Senate has consulted an array of experts, representing interest including environmentalists and agriculture.
"And they all agreed on one simple fact. And that is that southern storage is necessary. It's a necessary component of the larger plan of making sure that no longer do we have a system that dumps guacamole water on our residents every time Lake Okeechobee rises to a certain level."