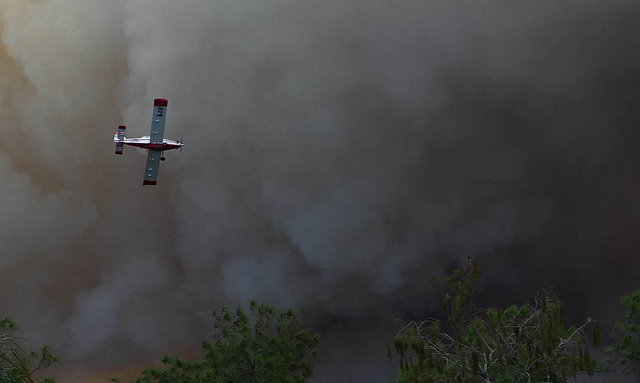 Gov. Rick Scott declared a state of emergency Tuesday because of the outbreak of wildfires across the state, and the potential for additional conflagrations amid forecasts of hot, dry weather.
The fires have consumed 250 percent more acreage during the first three months of the year, compared to the same period in 2016, Scott said.
More than 100 fires are burning across more than 20,000 acres.
"As wildfires impact our state, our incredible firefighters and first responders have bravely rushed to aid our communities and worked tirelessly to protect our homes and families," Scott said in a written statement.
"Last month I traveled to Collier County with (Agriculture) Commissioner (Adam) Putnam to see the impacts of one of these wildfires first-hand, and we have continued to monitor the growing number of fires across the state.
"I've continued to be in contact with Commissioner Putnam and local officials about the wildfires across the state and today I am declaring a state of emergency in Florida to ensure we are ready to respond to and prepare for these fires," Scott said.
"From St. George Island in the Panhandle to a wildfire just north of one of the world's most famous tourist attractions in Orlando, we're seeing that every area of our state is susceptible to wildfire," Putnam said.
"I thank Gov. Scott for signing this executive order, which will ensure we have every resource available to us to combat these wildfires to protect life, property and wildlife. May God bless our brave firefighters who are working tirelessly to protect us."