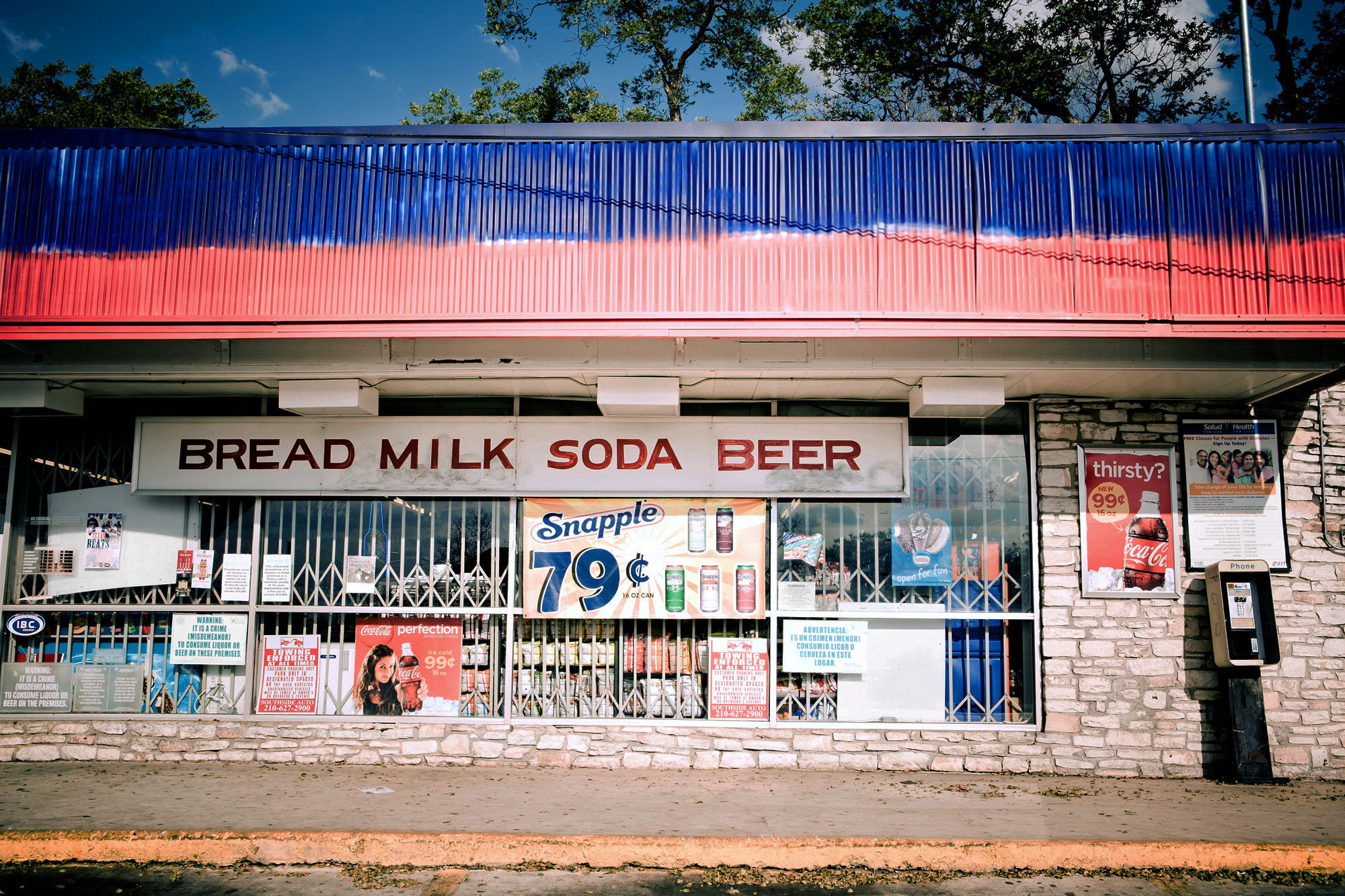 After just three years in operation, retail giant Wal-Mart closed its doors February in the Midtown neighborhood of South St. Petersburg.
It was a blow to the community on a number of levels, not least of which was making it much more difficult for Midtown residents to get access to fresh fruits and vegetables.
Studies have found that lacking access to a vehicle for access to full-service grocery stores creates a situation where people are likely to contract diabetes, diet-related cancers, and liver disease.
A 2014 study commissioned by the Florida Department of Agriculture and Consumer Services identified 100 rural and 100 urban areas of Florida that are so-called "food deserts."
Food deserts are generally described as geographic areas where residents' access to affordable, healthy food options (especially fresh fruits and vegetables) is restricted or nonexistent due to the absence of grocery stores within a convenient traveling distance.
A bill now making way through the Florida House and Senate would attempt to remedy that problem.
HB 1083, sponsored by Fort Pierce Democrat Larry Lee (and its Senate companion, SB 1592 sponsored by Fernandina Beach Republican Aaron Bean), creates the "Healthy Food Assistance Program," to provide funding to the Department of Agriculture for retrofitting small food retailers with refrigeration, display shelving or other equipment — up to a maximum of $7,500 per store.
In addition, funding would be made available for materials for nutrition education and healthy food promotion, as well as funds of up to $2,000 per retailer for an initial purchase of healthy foods, including dairy products and fresh produce.
"Just putting it out there without giving the retailers the training on stock rotation or not giving the customers a reason to buy it, then it's not going to be effective as it could be in the long run," says Rivers Buford III, director of government relations at the American Heart Association, which advocates for the legislation."
"We're requesting for these little micro-grants, administered by the Department of Agriculture, or somebody they chose to contract with," Buford says, "so it's got some government oversight on it to make sure it's a program that is judicious in nature, and not put funds out there where it doesn't have some sort of accountability factor associated with it."
Mari Gallagher Research, which conducted the 2014 study for the Agriculture Department, found that reducing the fraction of the population with insufficient healthy food access in the 200 sites named by the agency by just one single percentage point could prevent nearly 650 premature deaths over a seven-year period. It would also improve the health of over a million Floridians in urban areas and 780,000 in rural areas.
So what qualifies as a small retailer?
According to the House bill, it needs to be in a low or moderate-income area and smaller than 3,000 square feet, such as a corner store, convenience store, small grocery store or bodega which sells a limited number of products.
Mark Landreth, senior director of government relations at the American Heart Association, refers to a statewide version of the New Orleans Fresh Food Retailer Initiative as a program that he'd like Florida to emulate.
Launched in March 2011, the Initiative originally began by awarding low-cost, flexible financing for vendors to open, renovate or expand retail outlets in areas of the city lacking fresh food access. Last month Mayor
Last month, New Orleans Mayor Mitch Landrieu announced the Healthy Corner Store Collaborative, which would provide one-on-one business mentoring with a food retail expert, as well as branding, marketing, and food display materials to expand fresh food offerings into five individual stores in the city.
Another project receiving national attention is the Pennsylvania Fresh Food Financing Initiative, a program that funded 88 grocery stores and improved access for nearly 500,000 Pennsylvania residents.
Although there's more public discussion of food deserts than ever before, they are still increasing throughout the U.S.
In 2010, there were 8,959 food deserts nationwide. By 2015, there were 9,245 low-income, low-access census tracts, a 3 percent increase, according to the U.S. Department of Agriculture.
A year ago, Gov. Rick Scott signed legislation for a similar request by the AHA, but the funding request was cut from $5 million to $500,000. In 2017, the request is for $1 million.
"I think we should heed the failure of two grocery stores to thrive in the Midtown market," says South St. Pete activist and magazine publisher Gypsy Gallardo. "This new legislative is one way we can creatively bring healthy food access in neighborhoods. Community leaders in St. Pete are looking at a range of creative and lower-cost options."