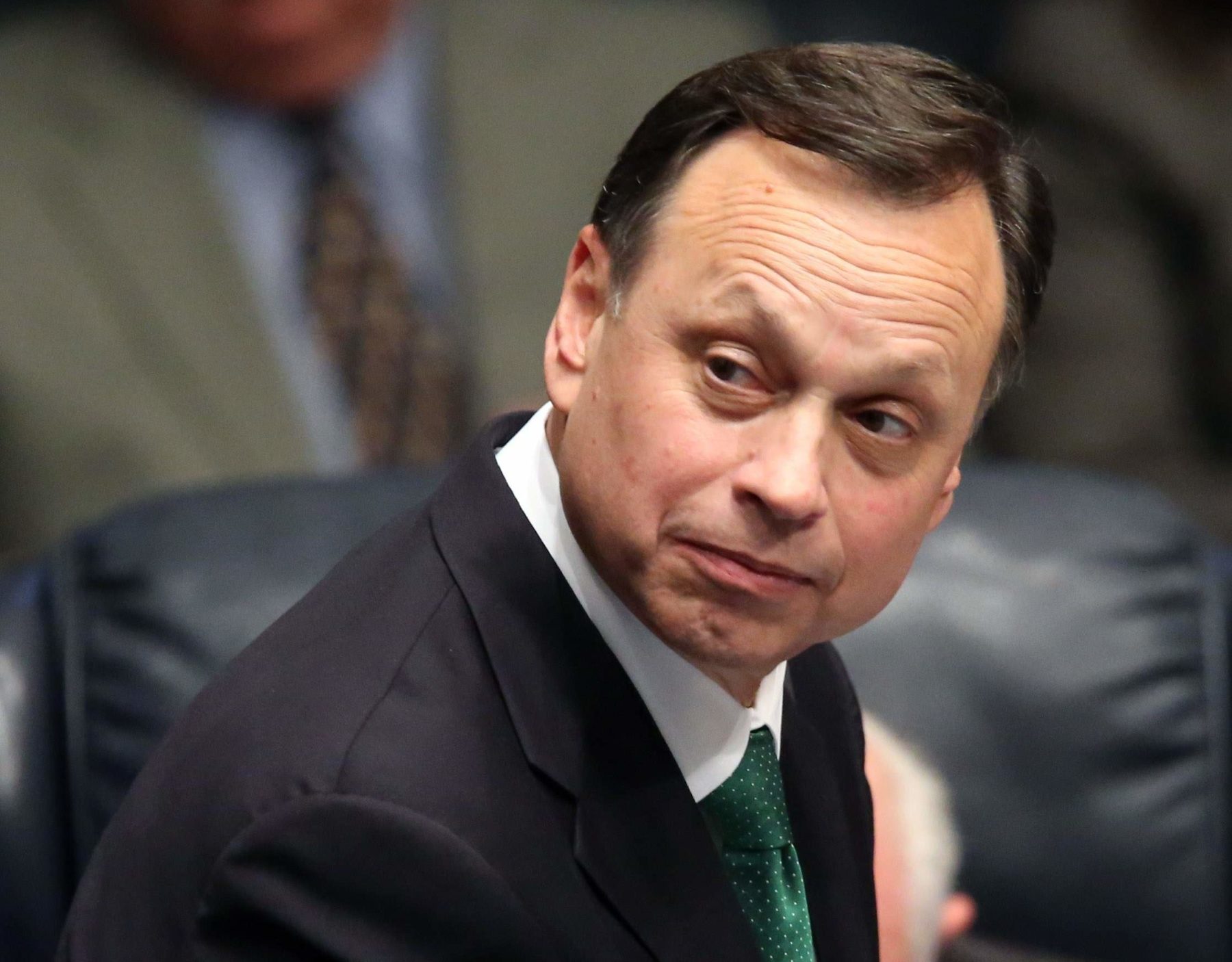 Sparks flew on the floor of the Florida Senate Wednesday between Tampa Bay-area Republicans after Tom Lee stated that "potential public corruption" is taking place at Tampa International Airport.
The Brandon Republican then proposed inserting an amendment to the Senate budget calling for the Auditor General to review spending at the Hillsborough County Aviation Authority, which is currently in the midst of a billion-dollar-plus master plan renovation.
"There have been allegations of gross representation," Lee told Dana Young of Tampa (as well as the rest of the Senate), saying reports surfaced on local television and in "newspapers."
Young objected, as did Jack Latvala of Clearwater; both stated that they had no idea what Lee was talking about.
"That's a very inflammatory thing to say," Latvala said. "Can you tell me which channel it was on and maybe a little more about it, because obviously none of us condone corruption, but since you're the only one in the delegation that has seen it, maybe help us a little bit?"
Senate President Joe Negron then interrupted, saying all legislators should be cautious when talking about the reputation of others, or, in this case, Tampa International Airport.
Lee then backed away slightly, saying that what he has seen was the definition of public corruption, but "perhaps I shouldn't use that term."
After seeing a report on WFLA News Channel 8, Lee said he reviewed the financial statements on the airport's website, as well as pulling the Fitch bond report from last summer.
"I concluded that … rental fees going up from $2.50 a couple of years ago to $5.00 and now $6 a day … maybe our airport is having a problem sinking those bonds," Lee said. "Based upon that personal analysis … I concluded that we needed a second set of eyes."
Latvala noted that several lawmakers had just tried to Google "Tampa airport corruption." They came up empty.
"So maybe you can tell what they said?" he asked.
Lee said he was convinced financials from the airport "weren't just matching up."
Young added that she believed in complete transparency; her only concern was the method Lee presented his amendment.
By bringing the issue up without making very much concrete information available, Latvala said: "We're potentially putting a black mark on the name of that airport."
Jeff Brandes then piped up. The St. Petersburg Republican took Lee's side, saying: "We should give great deference to any senator who asks for an audit."
But after a 20-minute debate, the Senate rejected Lee's amendment. Nevertheless, Lee's proposal had one effect — a dramatic spike in interest on the spending habits of the Hillsborough County Aviation Authority.