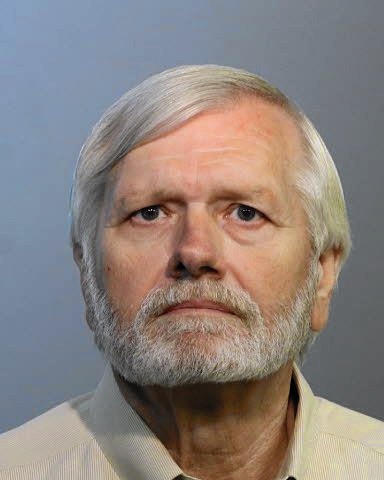 Former lobbyist and Apopka official Richard Anderson was given three years probation and a suspended driver's license in a plea deal filed Tuesday that ended prosecution of the hit-and-run case against him in Lake County.
Anderson, 62, agreed to a deal Circuit Court in Lake County in which prosecutors dropped three counts against him and he plead no contest to counts of leaving the scene of an accident and leaving the scene of an accident with injuries.
Prosecutors in Florida's 5th Judicial Circuit agreed to drop charges of reckless driving, reckless driving causing injuries, and tampering with physical evidence.
Anderson agreed to punishment of three years probation and three years of a suspended driver's license for the count of leaving the scene of an accident with injuries, and six months probation for leaving the scene of an accident. The sentences will run concurrently, according to Lake County court records.
Anderson is a former city administrator for Apopka who was working on a two-year, $22,000-per-month consultant contract with that city, as well as serving as city manager for the city of Belle Isle. He also was a lobbyist for Ballard Partners.
According to the FHP, shortly before 1:30 a.m. April 5, a 2014 Dodge Ram pickup truck owned by Anderson crossed into the opposite lane on State Road 46 and slammed head-on into a Toyota Corolla driven by a Michael Falcon of Grand Island. Falcon suffered debilitating injuries and was airlifted to a hospital.
On that morning of April 5, passers-by quickly stopped and later told the highway patrol they encountered Falcon laying on the ground and another man talking on a cellphone, according to an arrest warrant affidavit filed by the investigating officer, FHP Trooper Joshua Evans. The second man had left before the highway patrol arrived. Two of the passers-by later identified Anderson, the owner of the abandoned truck, from photo lineups, according to the arrest warrant affidavit filed by Evans.
The tampering with physical evidence charge may come from a post-crash situation that involved arrangements made by others to retrieving some things, including three laptop computers, from Anderson's truck after it had been towed to an impound lot.