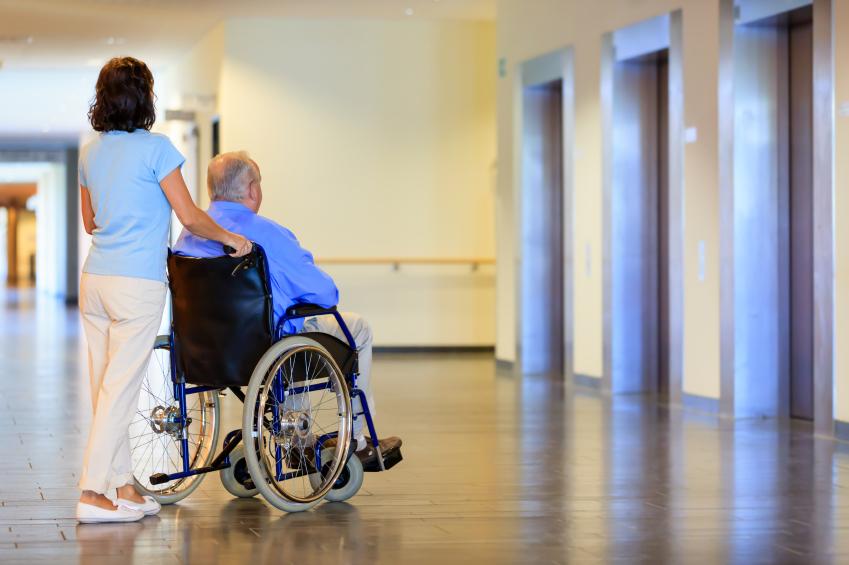 LeadingAge Florida CEO Steve Bahmer is thanking Senate Democratic Minority Leader Oscar Braynon for a proposed amendment that would tweak the Senate's proposed prospective payment system for nursing homes, which is currently included in the Senate's budget.
The amendment, filed earlier this week, specifies that "funds received by a facility beyond current levels be used for patient care or quality improvements for nursing home residents."
In a statement Wednesday, Bahmer said Braynon organized a meeting to discuss the Medicaid payment plan included in the Senate's budget proposal. Bahmer said meeting "demonstrated that there are still major holes in the plan that must be addressed."
Under a prospective payment plan, the state pays nursing homes using a per diem rate calculated based on four components, of which patient care would account for the largest portion, 80 percent, of total reimbursement.
LeadingAge Florida, which represents about 400 senior communities throughout the state, expressed concerns about the initial proposal, saying it could shift money from high-quality nursing homes to lower-quality nursing home, threatening the quality of the care offered in facilities across the state.
The Florida Health Care Association, which represents about 82 percent of all facilities, was generally supportive of the plan laid out in a Navigant study, but did request a few changes.
Much like as outlined in the Senate's budget, the amendment calls for the state to set aside money to provide for a three-year transition period to implement the prospective payment system, "guaranteeing all providers the greater of their 2016 cost rate or the PPS rate calculated in accordance with the new methodology." It caps gains at 4.075 percent so potential for losses can be prevented.
However, the amendment specifies that any "additional funds beyond current levels that a facility receives must be spent on patient care or quality improvement for Florida Medicaid nursing home residents." The amendment also calls on facilities that received additional funding to "sign and submit to the agency an attestation that details how the additional funds were spent."
While Bahmer said the amendment "won't entirely fix the proposal," he did call it a "step in the right direction."
"We look forward to continuing to work with members of the Florida Senate and House, as well as fellow stakeholders, on a PPS plan that meets our collective goals of ensuring accountability of taxpayer dollars and providing the highest standard of care for our state's seniors," he said.
The amendment will likely be discussed later today as part of the Senate's budget discussions.