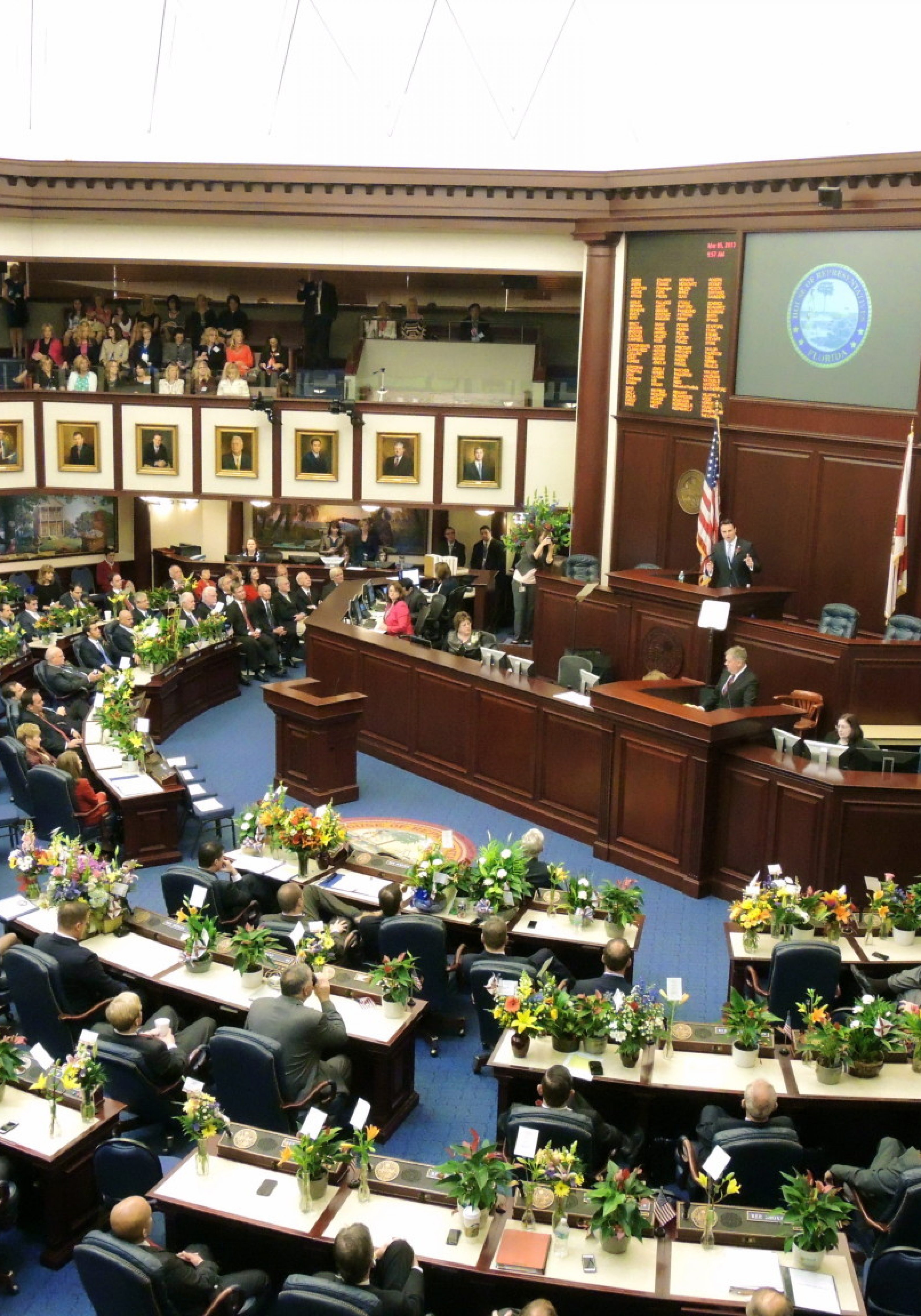 The House defeated a series of Democratic amendments to its version of a workers' compensation fix Tuesday, with sponsor Danny Burgess promising the bill would "enhance the fairness and the balance of the workers' compensation system in Florida."
Burgess, whose Insurance & Banking Subcommittee drafted the legislation, also predicted a decline in premiums, following the 14.5 percent rate increase that began taking effect in December.
"We are told it could be up to a 5 percent reduction," he said.
Still, Democrats complained the bill was written more to please employers and insurance companies than working people.
"When are we going to put the workers first?" Tampa Democrat Sean Shaw wondered.
The House cleared the bill, drafted to comply with Florida Supreme Court rulings widely blamed for that rate increase, for a final vote.
"There is no access-to-courts problem with this bill. I believe there is going to be increased access to the courts," Burgess said.
Still, the bill recognizes that claims get more expensive when attorneys get involved.
"Without eliminating access to the courts, we're trying to tamper down on necessary attorney involvement," he said.
For example, the House bill could leave workers on the hook for their own attorney fees, rather than have insurers pay, if they pursue baseless claims — so they'd have "skin in the game," Burgess said.
Attorneys would be required to notify clients in writing of that possibility.
An amendment by Katie Edwards to strip that language failed on a 40-73 vote.
The House defeated an Evan Jenne amendment that would allow attorneys to earn "reasonable" attorney fees — as opposed to language providing for as much as $150 per hour if a judge considers that justified. The Senate bill sets the maximum at $250 .
Burgess said that rate would provide parity with what defense counsel earn in claims appeals.
Rep. Carlos Guillermo Smith introduced, but withdrew, an amendment to allow workers' compensation claims by first-responders for psychological injuries including PTSD even if they can't demonstrate a physical injury.
"Our first responders are 10 times more likely to attempt suicide than the average person," the Orlando Democrat said, referencing the mass shooting at the Pulse nightclub.
But Smith said he trusted Burgess' promises to work with him on the issue.
Democrat Jared Moskowitz offered an amendment to allow claimants to pick a doctor to deliver a second opinion, with notice to the insurer.
"It is the friendliest of friendly amendments," he said. "It's super-friendly."
Burgess warned of "unintended consequences," warning that the move might prove expensive.
"It's just a component within the workers' comp system that we decided not to tackle" this year, Burgess said.
The amendment failed, 41-71.
The House adopted a Burgess amendment to extend governors' time to fill seats on the Three-Member Panel, which sets medical reimbursement rates for the workers' compensation system, to 120 days.
Gov. Rick Scott has left a slot on that panel representing workers vacant for five years.
A Shaw amendment to boost permanent impairment benefits for high-wage workers failed on a voice vote after Burgess said it could cost $50 million and "blow up" the system.
"We could quite possibly double the cost of our workers' compensation system," he said.
The measure, HB 7085 differs in other important ways from its Senate counterpart. 
The Senate bill would require insurers to file their own rates, instead of jointly through the National Council on Compensation Insurance, or NCCI, as happens now.
Furthermore, carriers couldn't include their defense costs when calculating rates under the Senate bill. The House would retain the NCCI joint ratings system, but allow deviations of no more than 5 percent up or down.
Separate legislation is pending in the House and Senate to shield information about claimants — to prevent trial attorneys from scouring the records to identify possible clients, Burgess said.
The House bill pegs payments to medical providers to Medicaid rates, rather than the existing per-charge system.