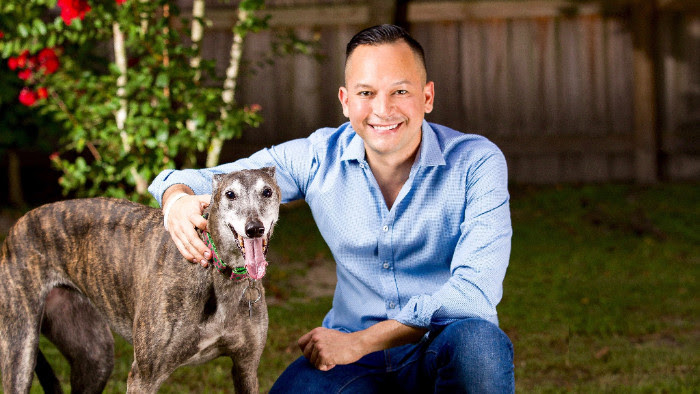 A bipartisan bill banning the use of steroids on greyhound racing dogs was approved Thursday by the Florida House of Representatives.
House Bill 743, cosponsored by Democratic state Rep. Carlos Guillermo Smith of Orlando and Republican state Rep. Alex Miller of Sarasota, was approved in the house by a vote of 84 to 32, despite strong opposition from racetrack and racing dog associations.
The companion measure, Committee Substitute for Senate Bill 512, sponsored by Republican state Sen. Dana Young of Tampa, has passed two committees and now is in the Senate Appropriations Committee.
The House sponsors had argued that the use of dog steroids was both unfair to competition and harmful to the dogs. As he pushed the bill through committees, Smith had repeatedly called the practice "doping" and charged that reports indicated steroids are routinely given to female dogs to keep them from going into heat.
"I'm incredibly proud of the bi-partisan coalition we built around this common-sense measure to protect greyhound racing dogs in Florida. Anabolic steroids can have harmful long-term side effects, in addition to serving as a performance enhancer on female dogs," Smith stated in a news release. "As long as greyhound racing continues in Florida, we have a moral obligation to ensure these dogs are treated as fairly and humanely as possible."
HB 743 is Rep. Smith's first bill to pass the Florida House since his election in November 2016– a rare victory for a freshman Democrat serving in a Republican dominated legislature.
There are currently 19 racetracks in the United States, 12 of them here in Florida.