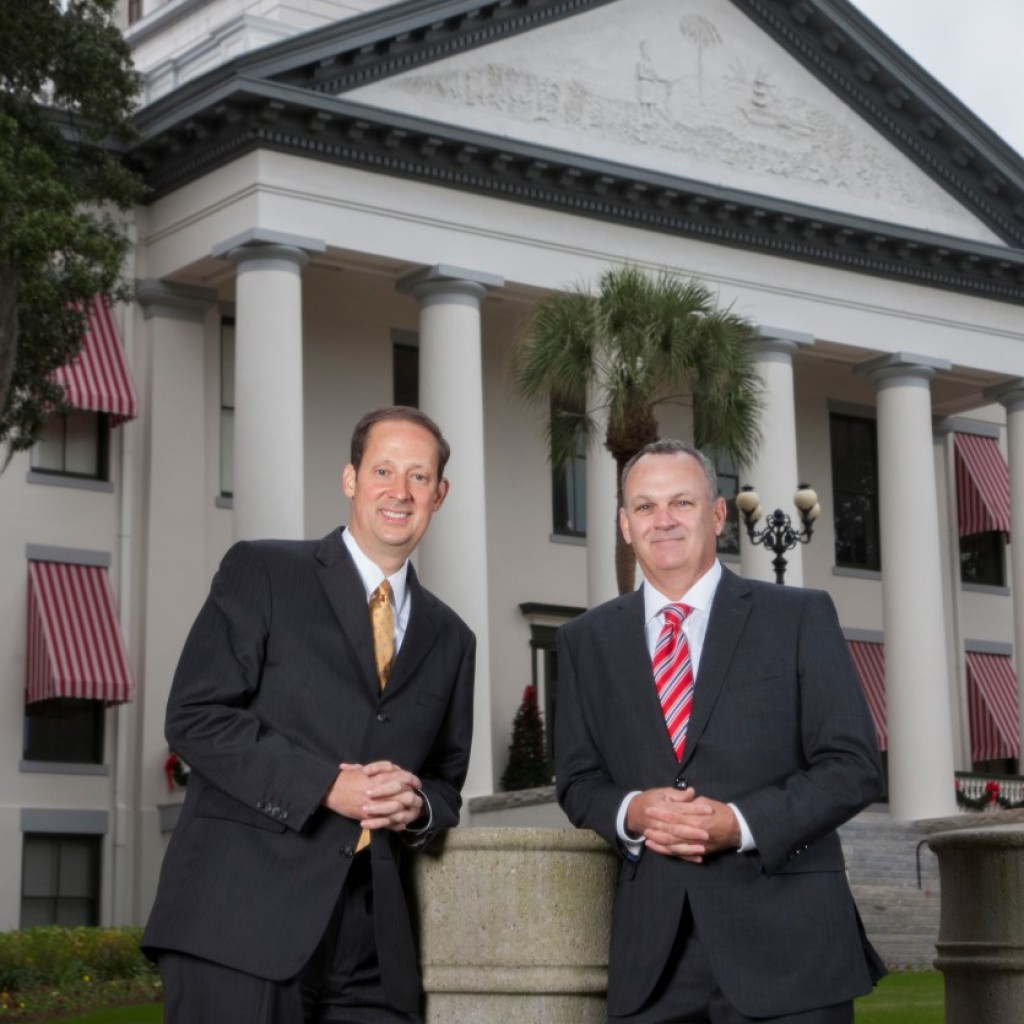 Updated 2:45 p.m. — The House has sent over an offer and the Senate is reviewing, according to staffers in both chambers.
—
After teetering toward a late-session meltdown, the bones of a roughly $83 billion 2017-18 state budget are in place, according to three sources close to Gov. Rick Scott's office and several lobbyists familiar with the negotiations.
Senate Appropriations Chairman Jack Latvala, however, early Tuesday morning said to "not believe the rumors."
The budget framework, as it stands now, gives legislative leaders Richard Corcoran and Joe Negron their top priorities while delivering a likely-fatal blow to Enterprise Florida (EFI), the public-private economic development organization Scott wants full funding for.
Latvala even told Enterprise Florida interim CEO Mike Grissom Monday evening that a deal was coming together and Grissom "would not like it."
Flexing their muscle, future Senate Presidents Bill Galvano and Wilton Simpson played pivotal roles in shaping the compromise plan, sources said.
There was bound to be horse-trading: The Senate agreed to fund the House's "Schools of Hope" charter-school proposal and backed down on increased property taxes, while the House will go along with the Senate's plan to revitalize Lake Okeechobee.
Negron's $1.5 billion plan to help Lake O and stop overflows of toxic "guacamole water" into the state's rivers and streams earlier passed the Senate 36-3. The Senate wanted to leave mandatory local property tax levels ("required local effort," in Capitol parlance) where they are, to capture rising property values for school funding; the House sees that as a tax increase. Negron also gets more money for higher education.
But the deal also sets up a showdown with the Governor's Office: Funding for Enterprise Florida, which gets far more public than private dollars, would be zeroed-out.
And VISIT FLORIDA's budget would be capped at $50 million, and House accountability measures for the public-private tourism marketing agency also would be put in place, including pay caps and limiting employees' travel expenses.
The sticking point in all of this may be the torpedoing of EFI, explaining Latvala's resistance to saying there is a deal. He's carried Scott's water in the Senate, but at this point he may willing to go along with a deal if, as those close to the negotiations suggest, the hundreds of millions of dollars in projects that his committee has shepherded get funded.
Unable to reach a deal over the weekend, the House offered a "continuation" budget that would have kept state funding intact at current levels in many places.
That would have allowed legislators to end the session on time and avoid the need for a costly special session. But it would have meant that there would be no money for any new projects.
The Senate rejected this idea. Negron, in a memo to senators Monday morning, called it a "Washington creation where Congress is habitually unable to pass a budget," adding he had "no interest in adopting this ineffectual practice."
Despite Senate opposition, Corcoran announced late Monday the House would pass a second budget that would freeze most spending and allow for some growth in Medicaid and public school spending. He said this budget would prevent a possible government shutdown later this summer.
"We remain hopeful that we will be able to reach an acceptable compromise," Corcoran said in a memo to members. "It is our responsibility to pass a budget that continues the functions of state government."
Material from the Associated Press was used in this post.