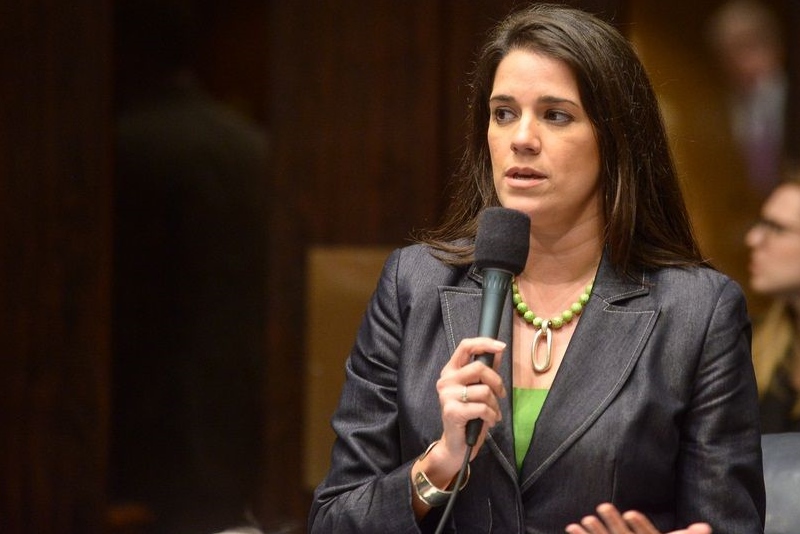 The Senate on Monday passed the House's Supreme Court reporting bill, but after Sen. Anitere Flores had tacked on as an amendment her plan to expand the use of juvenile civil citations.
Without debate, senators passed the measure (HB 301) on a 35-1 vote. Sen. Jeff Brandes, a St. Petersburg Republican, was the lone 'no' vote. Because of the change, the bill will return to the House.
The original bill, by Republican state Rep. Frank White of Pensacola, would require the state's high court to tally in detail "each case on the court's docket … for which a decision or disposition has not been rendered within 180 days."
White's bill also requires a "detailed explanation of the court's failure to render a decision or disposition" in pending cases older than six months. It instructs the court to tally cases it decided in the previous year but took longer than six months.
The Republican-controlled House has long been antagonized by Supreme Court rulings its leaders have characterized as "judicial overreach."
Flores, Senate President Joe Negron's chief lieutenant as President Pro Tempore, wants to expand the use of juvenile civil citations. Negron, a Stuart Republican, "made juvenile justice reform a priority of his two-year term," according to a press release.
They give "first-time misdemeanor offenders the opportunity to participate in intervention services at the earliest stage of delinquency," according to the Department of Juvenile Justice.
"I'm pleased to hear about the Senate's support for timely justice for Floridians," White said later Monday afternoon. "I hope to have the opportunity to discuss Sen. Flores' civil citations language with my House colleagues on the floor this week."
The added language is from Flores' bill (SB 196), which cleared its committees and had been placed on special order last week.
It "requires law enforcement officers to issue a civil citation, or require the juvenile's participation in a diversion program, when the juvenile admits to committing certain first-time misdemeanor offenses including possession of alcoholic beverages, criminal mischief, trespass, and disorderly conduct, among others."
"We should not, and we will not tolerate serious wrongdoing by young people," Negron said in a statement. "But at the same time, we should not stigmatize non-violent, first-time youth offenders with a criminal record that could impact their ability to further their education, join our military, or earn credentials for many other important jobs."