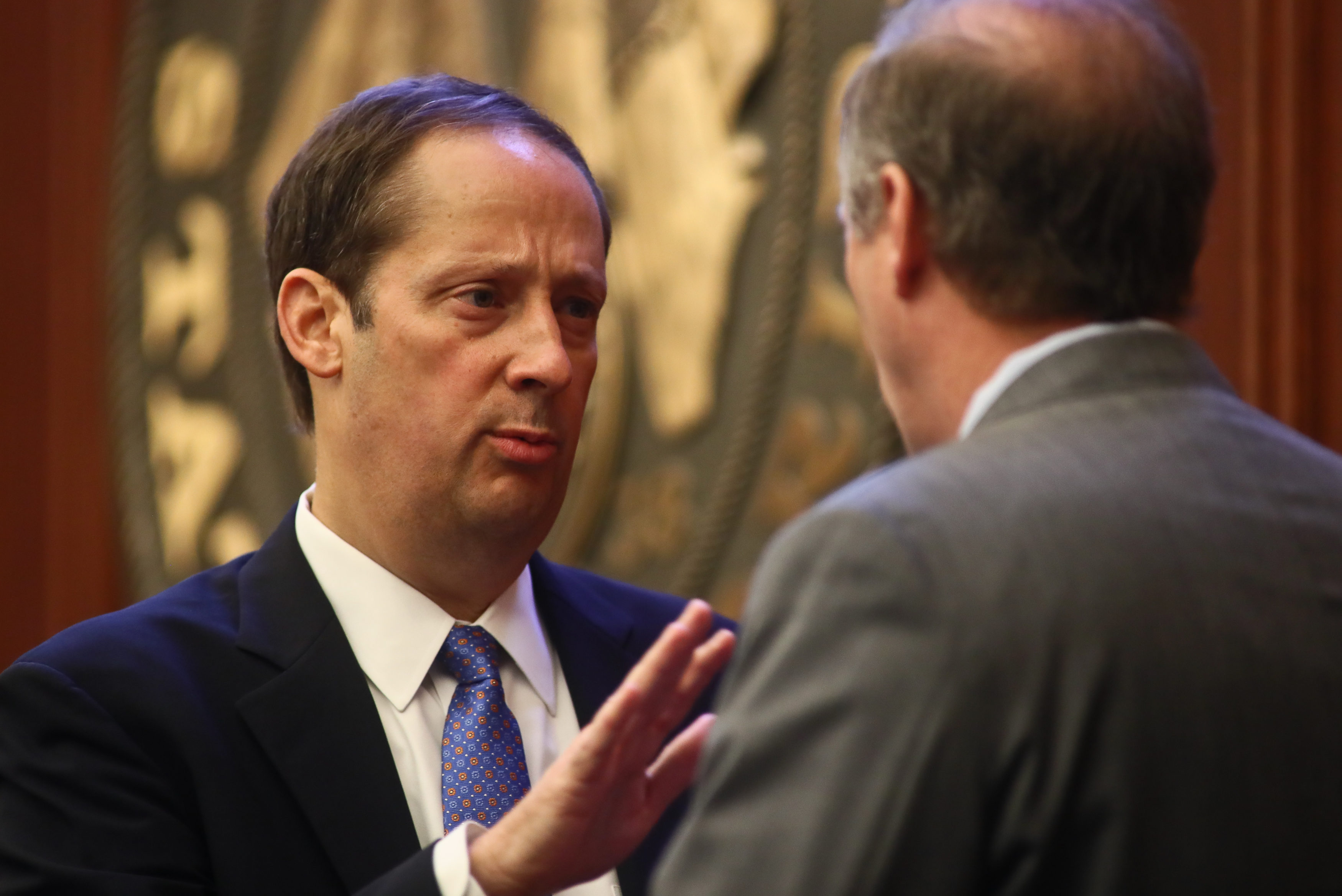 Senate President Joe Negron on Monday said lawmakers are "getting close" to a deal on a gambling overhaul bill for the year.
The same day, however, a House Democrat who's on the Conference Committee on Gaming tweeted "Nope" about the same thing.
Negron was asked about the legislation during a media availability after the day's floor session. Lobbyists close to the negotiations said the House wouldn't broker a gambling deal unless senators passed its favored homestead exemption increase, which won approval in the Senate Monday.
When asked how close, Negron said, "I don't want to give you odds," smiling. The 2017 Legislative Session is scheduled to end on Friday.
"We have a very compressed time period," he said. "My interest in doing a gaming bill this session significantly decreases if we're not able to deploy the funds available that we're currently holding."
Despite ongoing litigation over its right to offer blackjack, the Seminole Tribe of Florida continues to pay gambling revenue share to the state, about $20 million a month.
That money goes into the General Revenue Fund, though state officials have said it is administratively segregated.
A renewed blackjack agreement struck by Gov. Rick Scott promised $3 billion over seven years in revenue share to the state, but it failed to gain approval from lawmakers last year.
It's back before the Legislature this year as part of dueling gambling legislation. The House wants to contract gambling overall, while the Senate would expand some gambling opportunities across the state, including allowing slot machines at pari-mutuels in counties that have passed local referendums approving them.
"I'm not committed to what we would do with those funds," Negron said. "But I don't think it makes sense to bring a gaming bill to the floor that doesn't address the $200 million that's available."
But in response to the Senate passing the homestead bill, Tallahassee lawyer Hal Lewis tweeted, "The gambling bill should now be on the fast track!"
Rep. Jared Moskowitz, a Coral Springs Democrat on the gaming conference committee, soon tweeted back, "Nope." 
"For too many years now, our inability to come to a solution on the issue of gaming has allowed the courts to fill the vacuum and legislate from the bench," he said Monday night. "Meanwhile the dogs continue to run for their life next to an electrified third rail while no one is watching. I thought this year was going to be different."
When asked specifically whether there was any chance of a bill this year, he said "no," adding that "obviously the Senate President may know things I do not."