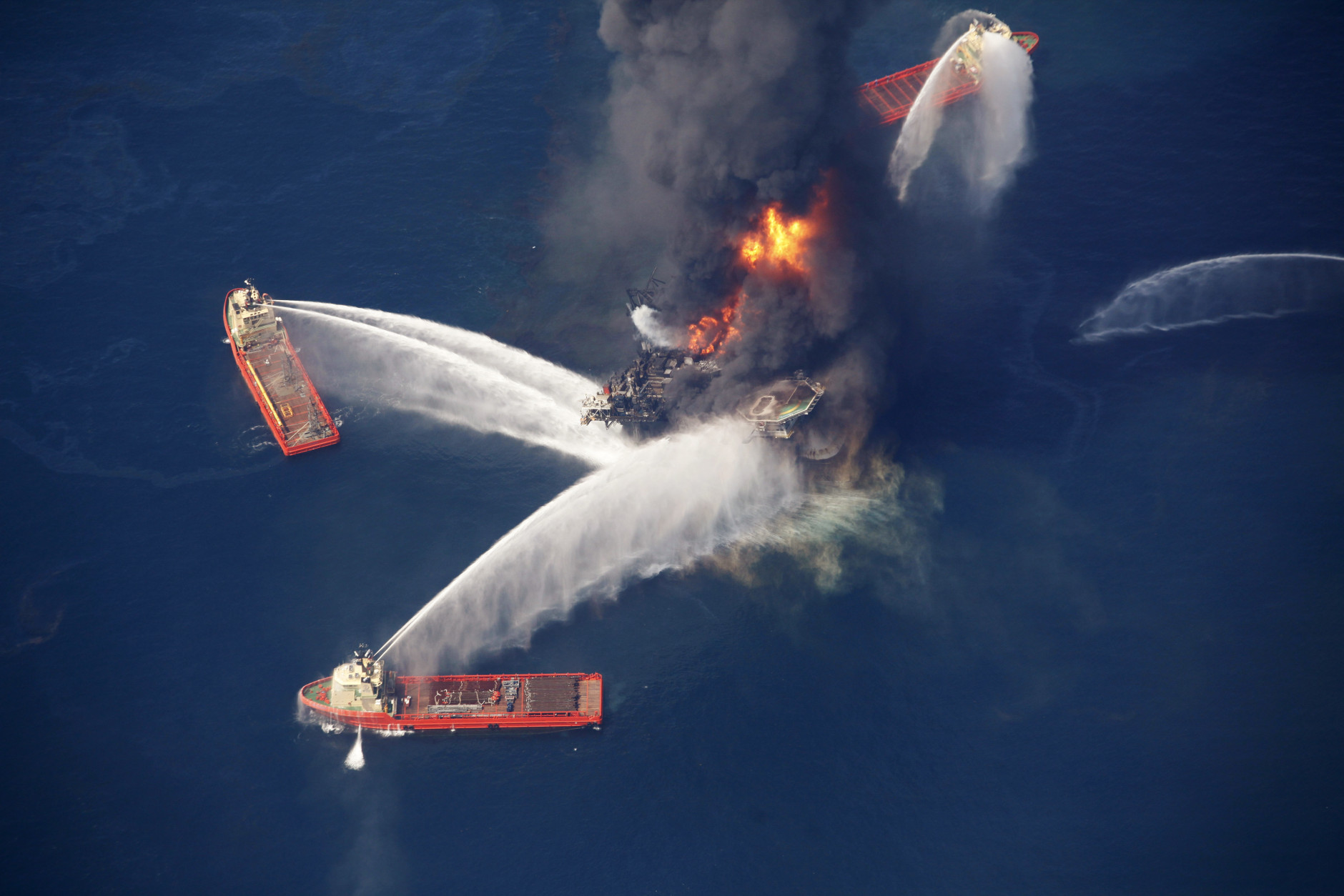 After keeping the money locked up for nearly a year, Florida legislators have finally agreed on a plan to hand out millions of dollars given the state for damages related to the 2010 Deepwater Horizon oil spill in the Gulf of Mexico.
The Florida Senate on Monday voted unanimously for a bill that would guarantee that $300 million be distributed to eight Panhandle counties hardest hit by the spill. The bill heads back to the Florida House, which is expected to approve it before the annual session ends Friday.
"This 300 million is finally at long last going to get to Northwest Florida," said Senate President Joe Negron, a Stuart Republican.
In 2010, an explosion on the Deepwater Horizon oil platform, leased by energy giant BP, killed 11 workers and caused a blowout that began spewing an estimated 200 million gallons of crude into the Gulf of Mexico. It took nearly three months for the well to be capped.
Under a settlement reached with BP, Florida is to receive $2 billion for economic losses related to the spill over a 17-year-period. Legislators previously passed a law that created a nonprofit corporation — Triumph Gulf Coast — that was supposed be in charge of handing out any money received as a result of the oil spill.
Last July the first payment came in, but the fate of the money remained in limbo for months and into this year's session. House and Senate Republicans have been in a tug-of-war over who could get the money — and what it could be spent on.
House leaders, for example, were adamant that the money could not be used as an incentive to lure new businesses to the region. House Republicans are opposed to business incentives and have labeled them "corporate welfare."
State senators said they wanted to make sure that the final proposal guaranteed that all eight counties got some share of the initial $300 million. They also pointed out that the bill (HB 7077) guarantees that any future payments must go to Triumph Gulf Coast and cannot be held by the Legislature.
"We won't be here in 15 years, and we did not want to see our colleagues in the future to have the same debate," said Sen. Doug Broxson, a Gulf Breeze Republican.
The final bill allows the money to be spent several different ways, including letting counties use the money to reduce local property taxes. The money can also be used on tourism ads, construction projects such as new roads and worker training programs.
Republished with permission of The Associated Press.