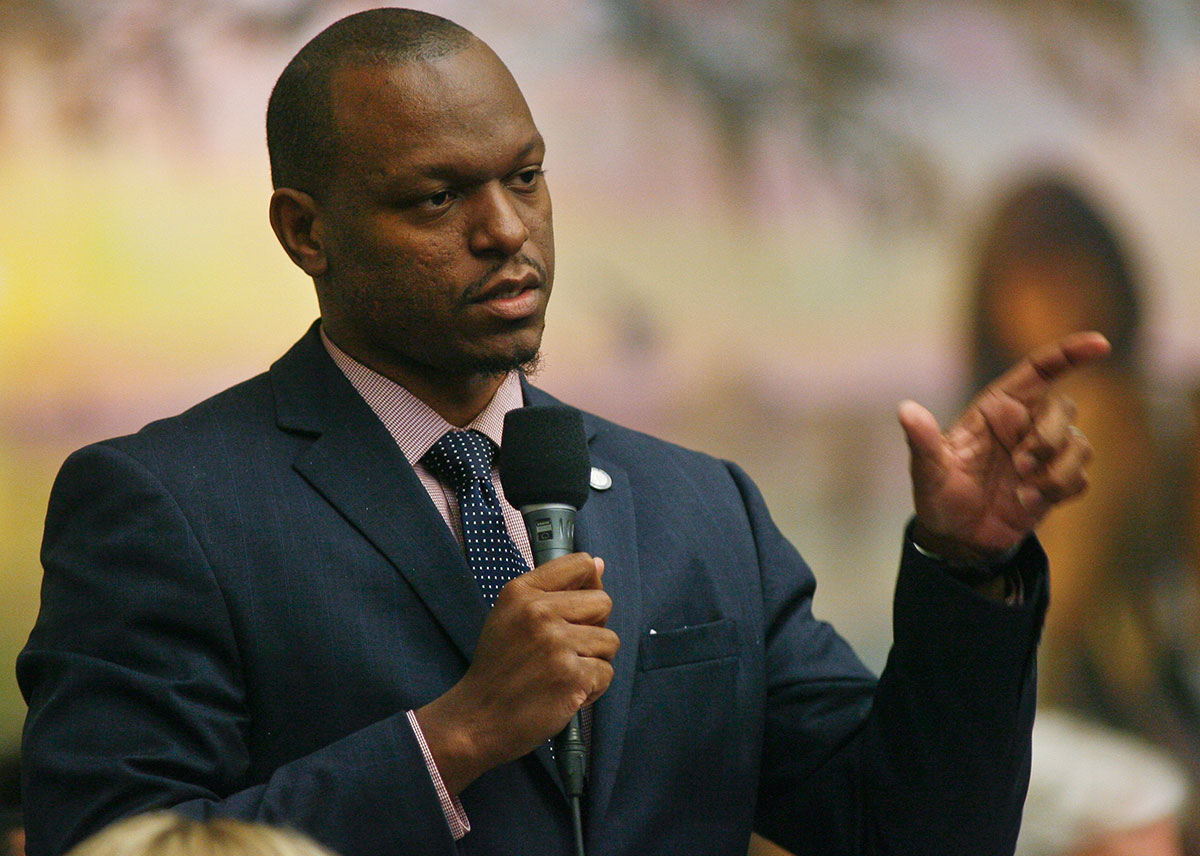 The Senate adopted an amendment Tuesday easing mandatory-minimum prison sentences in a bill cracking down on trafficking in synthetic opioids, including fentanyl and carfentanil.
Senate President Joe Negron ruled that Sen. Randolph Bracy's amendment had passed on a voice vote, following an impassioned debate touching on the drugs' dangers and the damage minimum-mandatory sentencing has done to communities.
The amended legislation awaits a final vote.
"Man, this was one of my noncontroversial bills that I filed this session," Senate sponsor Greg Steube said.
He said he was willing to address the sentencing issue with Bracy, but warned that the amendment would endanger his bill.
"Carfentanil is 100 times more potent than morphine. That's what we're talking about here," Steube said.
"The other piece of this is, we're in Tuesday of the last week in session, and if an amendment goes on, I don't know if the House is going to be willing to take it up," he said.
Bracy argued that defendants typically never knew they'd dealt in substances containing the targeted drugs.
"For us to send someone to prison for possibly 25 years, when they have no idea what is in this drug, I think is wrong," he said.
HB 477 targets fentanyl and related substances that, when administered by themselves or in combination with other drugs, can prove deadly, for tougher sentencing. For example, it would add fentanyl and derivatives to the list of Schedule I drugs and provides that trafficking in them resulting in death constitutes murder.
Bracy's amendment would give judges discretion to depart from minimum sentences. Under the original language, for example, possession of less than 14 grams of fentanyl would bring at least three years in prison; up to 28 grams would bring 15; and and 28 or more grams would bring 25.
Bracy said he'd agreed to hear the bill in his Criminal Justice Committee contingent on giving judges sentencing discretion.
But Appropriations Chairman Jack Latvala said he'd reinstated the mandatory penalties in his own committee, citing the seriousness of Florida's opioid crisis.
Support for the amendment crossed party lines. Republican Sen. Jeff Brandes argued that judges need the same discretion in sentencing prosecutors hold in charging drug crimes.
"We're not asking for anything radical," Brandes said. "We're asking for something that people do every day as prosecutors, to give that same exact authority to judges who are independent third parties who are supposed to oversee this process and make sure that travesties of justice don't occur."
A number of senators said they'd changed their minds about the wisdom of mandatory-minimum sentencing, including Democrat Darryl Rouson and Republican Rene Garcia. "Drug addition shouldn't be a crime. It's an illness," Garcia said.
"I do trust our judges," Sen. Kelli Stargel said, arguing against the amendment, but "this drug is killing people."