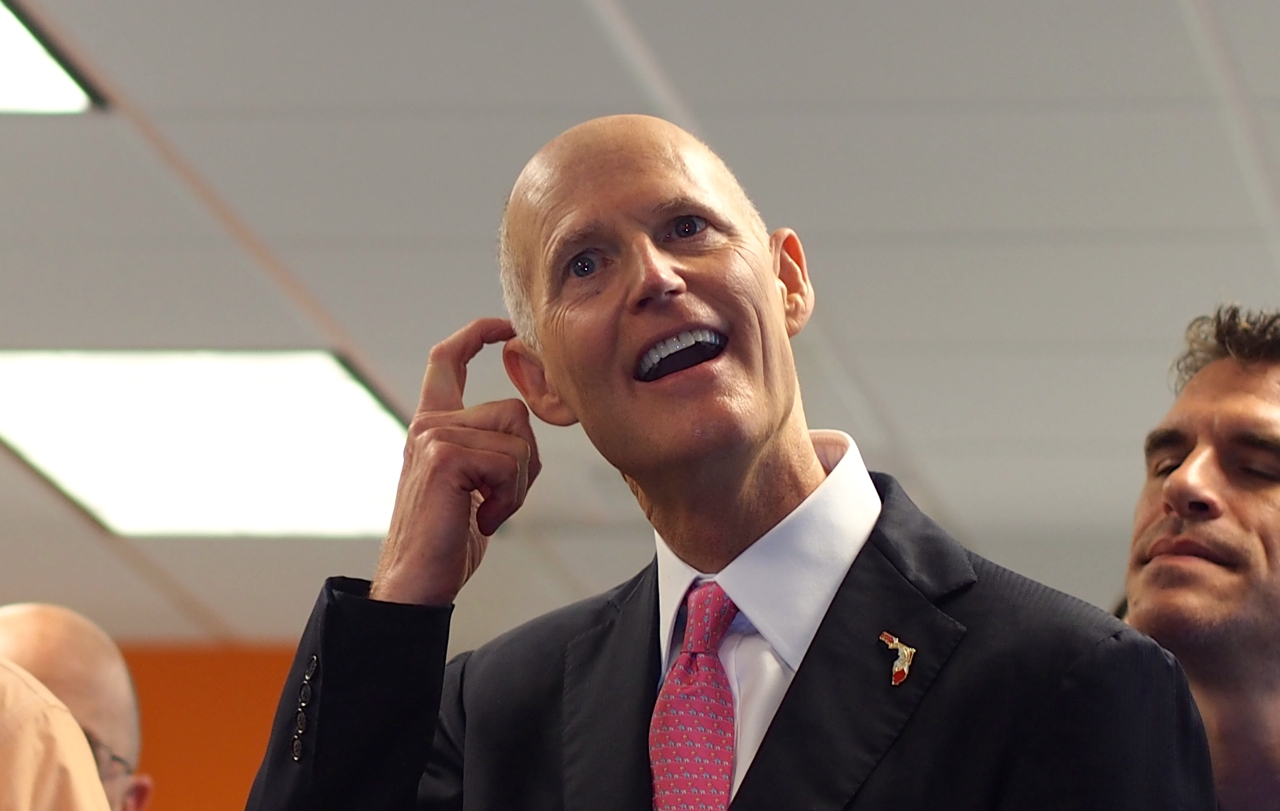 Gov. Rick Scott says he doesn't understand lawmakers' inability to pass comprehensive gambling legislation this year—especially when he gave them a head start.
Scott spoke with FloridaPolitics.com reporter Jenna Buzzacco-Foerster in Naples Thursday, after a stop of his "Fighting For Florida's Future" tour.
Part of the legislative package was a deal negotiated by Scott with the Seminole Tribe of Florida, guaranteeing continued exclusive rights to blackjack in return for a $3 billion cut of gambling revenue over seven years.
"I don't understand why they didn't take that and try to work with it," Scott said. "I know you have to work with both the Seminoles and the pari-mutuels. But there was a great framework there to get something done."
Part of the continual tug-of-war that ultimately kills gambling bills is the tension between pari-mutuels who want more games to offer—meaning slots and cards—and the Seminoles, who want to limit the competition against them.
"I don't get it. It's more money for the state," the governor said. "It stops this constant thinking about what we're going to do, and it would solve a lot of problems … It doesn't make any sense to me."